Posted by Mackenzi Griffin on 26th Apr 2023
Warm weather for skid steer operators usually means one thing: projects. At the top of the list is often fence installation. For professional contractors and "honey-doers" alike, having the proper attachments is crucial for completing the job fast. With our favorite cement mixing, earth drilling, and post-driving attachments, you can finish your next project well ahead of schedule.
Fence Installation with your Skid Steer and Eterra Attachments
Eterra Skid Steer Auger Drive and Cement Mixer Attachment
When it comes to setting and securing fence posts, the Skid Steer Auger and Concrete Mixer are the kings of diversity and performance. With Eterra's Auger Drive and Flip Hitch Mount, you can drill your holes, then flip the drive to an upward 45-degree angle, and attach the Auger Cement Mixer Bowl, to mix up cement, all with the power of your machine.
You can forget all the stumbling around struggling on uneven terrain, or pushing, pouring, and scraping with messy shovels to fill up post holes. All you need to do is set the attachment to the proper position, from the comfort of the cab, and simply dig, mix, pour, and repeat.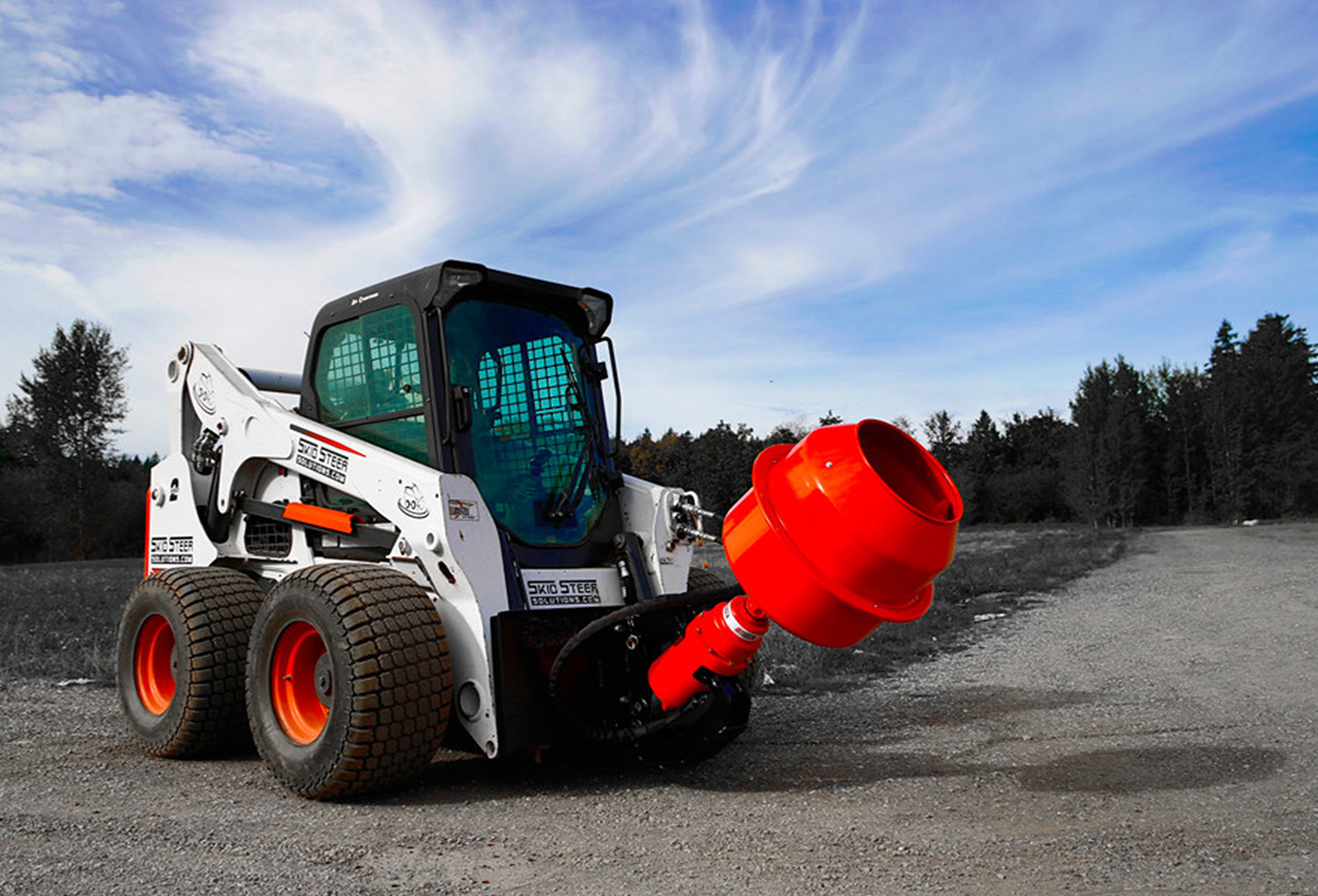 Eterra Mini Skid Steer Mix and Go Concrete Mixer
The Mini Mix and Go has the same, cement mixing and pouring capabilities as the full-sized Auger Cement Mixer and you can easily switch to the Mini Skid Steer Auger Drive with the ASV RC30 Mini Universal Adapter. This setup grants you the capability to maneuver in tight areas without sacrificing speed, convenience, power, or versatility.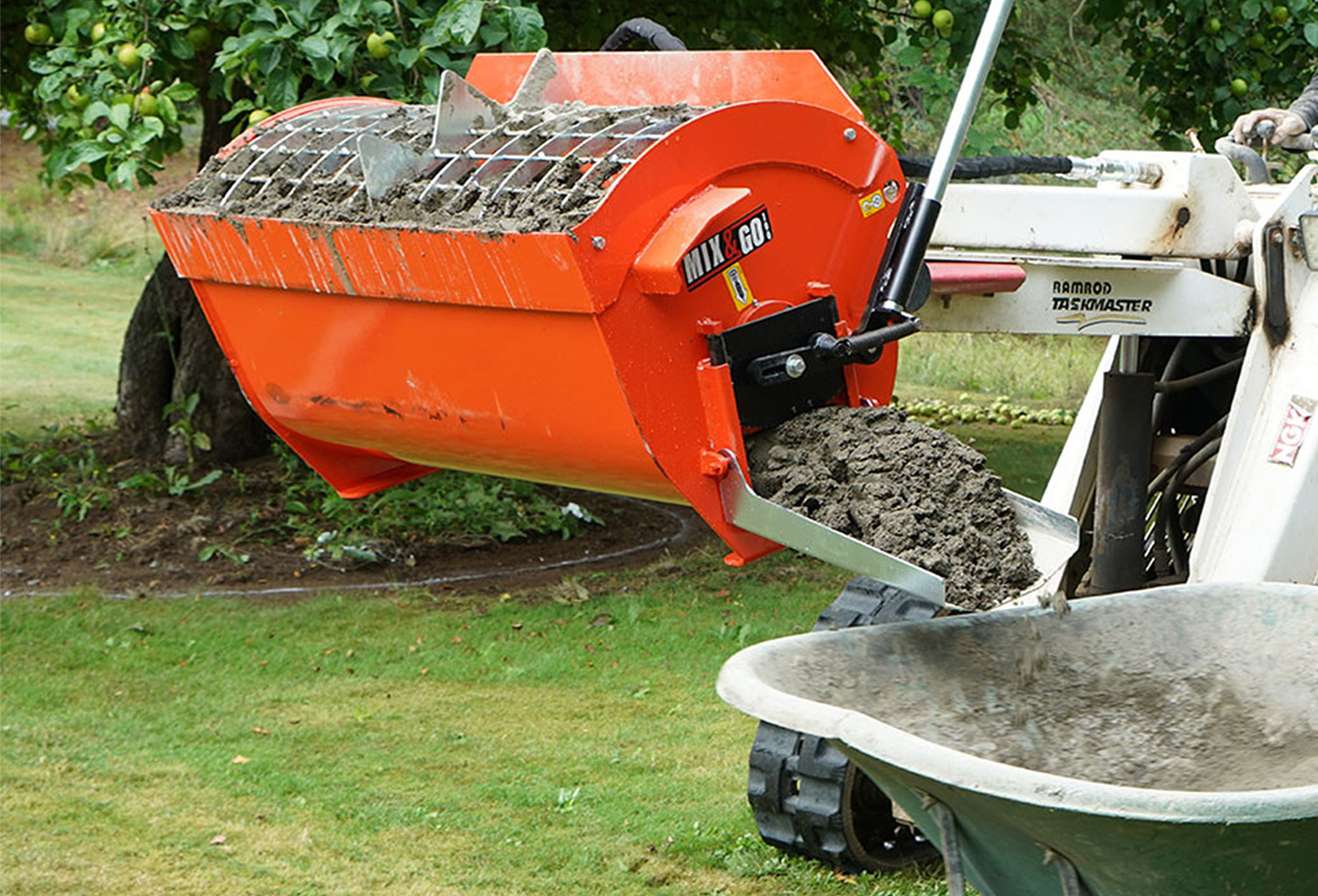 Eterra PDX 1000 Post Driver
For jobs that don't require drilling, try the Eterra PDX Post Driver to pound wood and steel fence posts, railroad ties, or anything else you need to set into the ground. The PDX is equipped with a 15-degree tilting mechanism which can be easily added or removed. This feature provides you with superior functionality for fence installation on slopes or uneven terrain.
Urethane dampeners rest inside of the fully enclosed driver cell to reduce the sound and vibration that travels back to the operator seat, delivering quiet comfort during a long day of post-pounding.
Lastly, with an ultra-duty plate and mounting system, you can quickly mount the PDX on an excavator thanks to its 8-bolt bracket system. Nestled 2 feet from the machine, the driver cell is kept close, increasing the visibility of the top of the post, thus granting you more accuracy. The mounting system also centralizes the weight over the post to create more downforce to help you set posts faster.
Adding these innovative attachments to your arsenal will give you the complete Skid Steer Attachment package to take your fence installation game to the next level.
What about the bits? Check out our Complete Guide to Skid Steer Auger Bits to help you find the best auger bits for your next project.