Posted by Mackenzi Griffin on 21st Nov 2023
It's that time of year again, The Black Friday and Cyber Monday Sale has finally arrived here at Skid Steer Solutions! Take advantage of the best cyber deals of the year and that means ALL YEAR with discounts from 5% to 25% off select skid steer, excavator and, mini skid steer attachments and accessories running through the end of the year. Don't miss out on free shipping on specific attachments from Eterra, and other brands top-industry brands.
Be sure to head over to the Home Page to checkout our Deal of The Day and check back daily to be the first to scoop up your favorite attachment.
Browse our top deals for some of the biggest discounts of the sale:
Eterra Skid Steer Box Grader: 25% Off

The Eterra Box Grader is a highly versatile attachment for construction, landscaping, and road maintenance. With adjustable grading blades made of high-carbon manganese steel alloy, it allows for easy customization to achieve your desired grade and level across various terrains. Save over $800 on this attachment.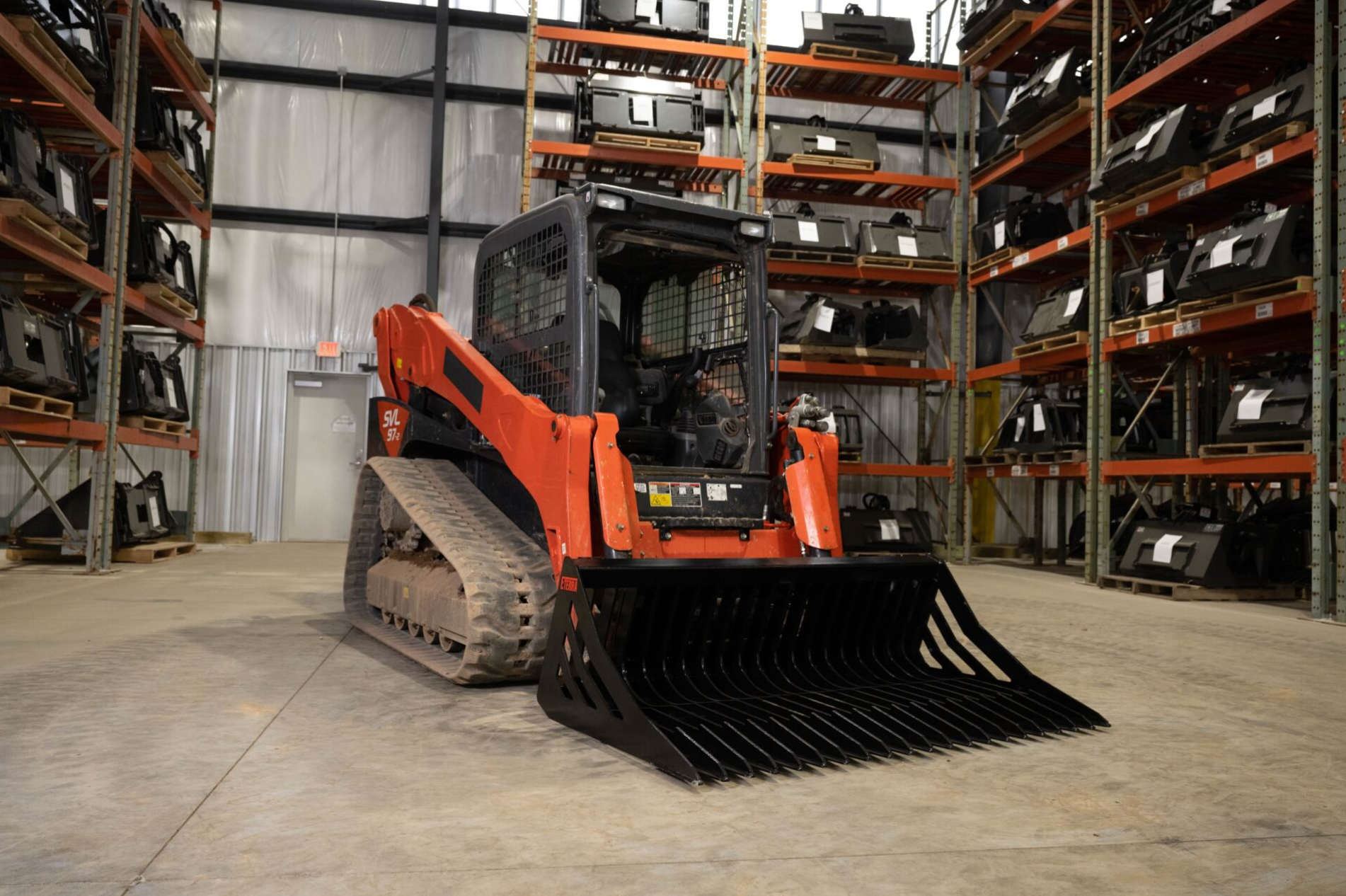 Eterra Skid Steer Skeleton Bucket 25% Off
Perfect for handling rocks, debris, and many other materials, the skeleton bucket offers excellent visibility for precise control for all of your construction, landscaping, and material handling endeavors. Take advantage of 25% off of this attachment today!
Skid Steer Basics Heavy Duty Grapple Rake: 25% Off

Easily and efficiently handle materials for land clearing and land maintenance with this grapple rake. The heavy-duty design, coupled with high-quality materials, makes this grapple rake a dependable choice. Find savings of over $900 on this attachment during the sale.
Skid Steer Basics 4 in 1 Bucket: 20% Off

These buckets are the most versatile buckets you can put on a skid steer. Tough, rugged, and ideal for digging, loading, back-filling, dozing, grappling, and fine grading. Check it out and save up to over $1000 during the sale.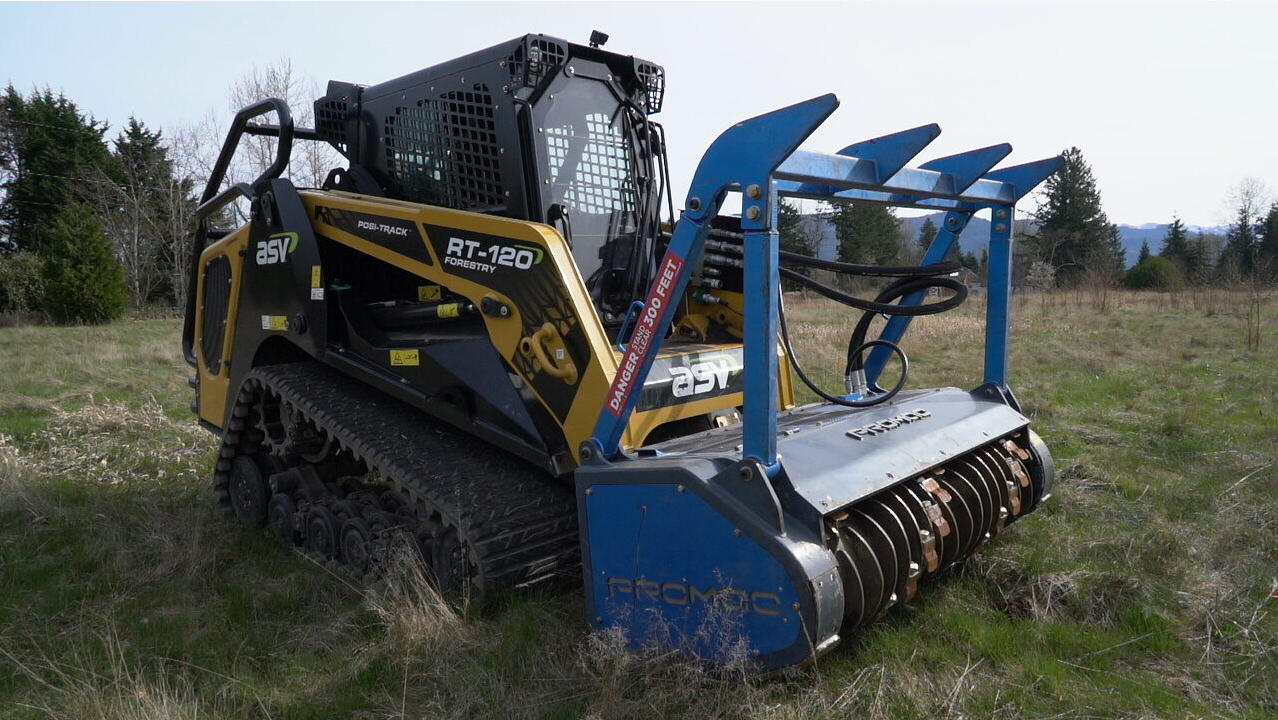 Promac Skid Steer Mulchers: 20-25% Off:

The Promac mulcher for skid steers is a powerful attachment designed to efficiently clear vegetation and debris. It is ideal for land clearing, brush management, and vegetation control in various terrains. Choose between a selection of Standard, and Heavy-Duty Promac Mulchers and save up to over $8000 during the sale.
VTN Skid Steer Hydraulic Scrap Shear: 20% Off

The VTN Skid Steer Hydraulic Scrap Shear is a high-performance attachment designed to bring unparalleled efficiency to scrap metal processing for your skid steer. The jaws and hydraulic system make quick work of steel, aluminum, and other metals. Save over $7500 on this attachment with our sale today!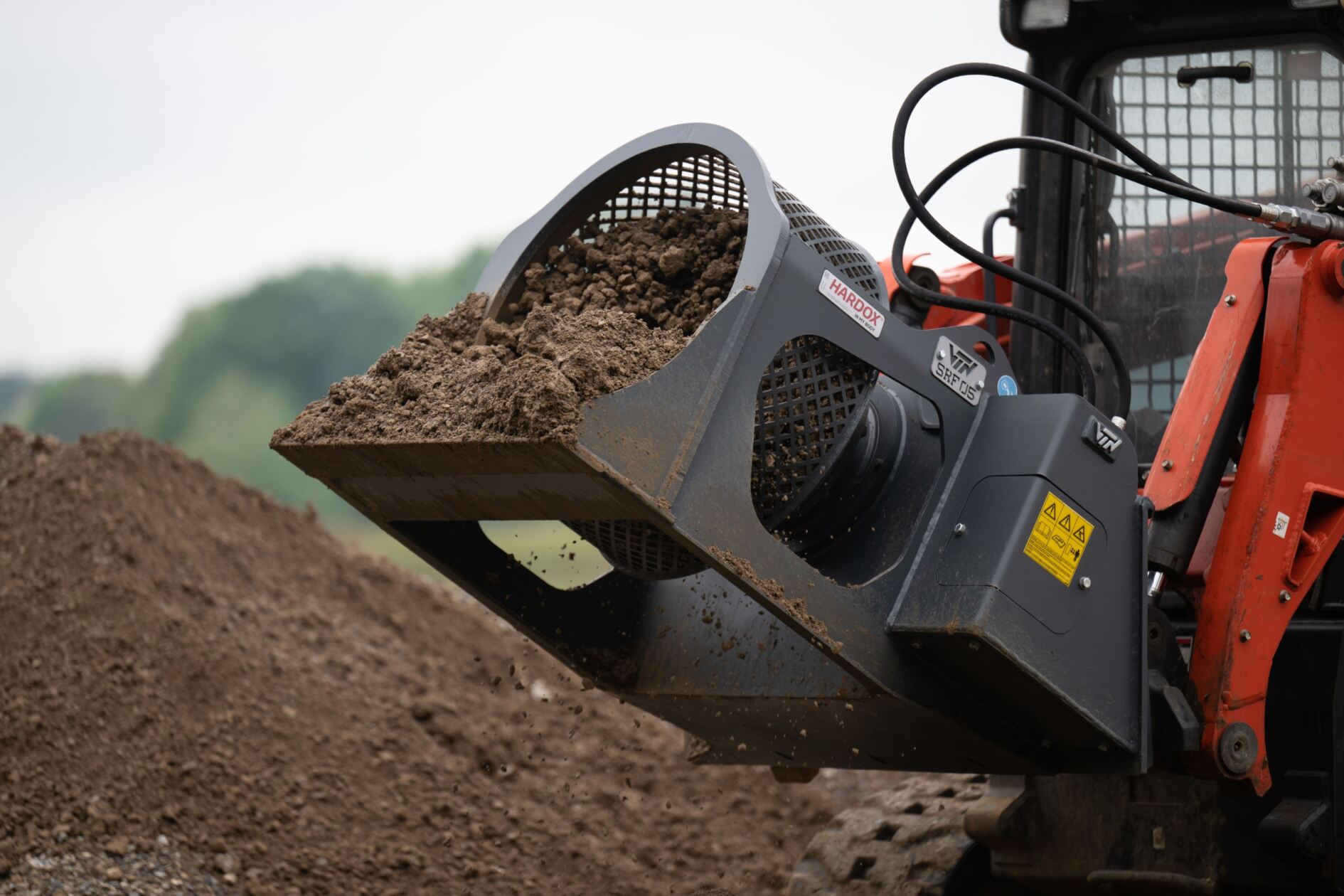 VTN Skid Steer Rotating Screening Bucket : Special Deal!

This attachment will revolutionize material screening with your skid steer loader. Its durable construction and skid steer compatibility make it a reliable and essential tool for construction, landscaping, and other applications. For a limited time only, save over $4000 on this attachment.
Check out the deals of these attachments and many more in our Black Friday and Cyber Monday sales here. Alternatively, shop by brand to checkout offers from Eterra, Blue Diamond, CID, and more. Whatever you are looking for, we are sure to have the attachments, accessories and most importantly the prices you need.