Posted by Kyle Davis on 9th Feb 2018
Skid Steer Solutions and Eterra Attachments hit the road this year and were proud to be represented at the World of Concrete trade show, 2018. Located at the Las Vegas Convention Seminar, the World of Concrete brings together an incredible mix of machine and equipment manufacturers, all dedicated to the tough work of cement and concrete. From smaller Skid Steer Loaders, to larger Compact Track Loaders, all the way up to Compact Excavators, Full-Size Excavators and beyond, it was amazing to witness the full breadth of machines and equipment that make up our exciting and growing industry. Our sales and marketing team were able to meet customers and vendors face-to-face, talk shop, and check out a truly amazing array of Skid Steer Attachments and tools.
Future blog posts will dive deep into some of our exciting new finds, but for now, we'd like to offer you an overall view of what it was like on the ground at the World of Concrete 2018.
The World of Concrete is a truly international event, with customers and vendors from all over the globe coming together to discuss the tools of the concrete, masonry, demolition and construction industries. The World of Concrete is able to trace its roots all the way back to 1975, so there is a long tradition of recognizing these industries and the tools that they put to work. A long way from 1975. the 2018 version of the World of Concrete featured over 1,500 companies and over 50,000 registered industry professionals. Needless to say, there was no shortage of things to see! We're partial to Skid Steer Attachments, but there was also so much more! What follows is a small sampling of some of our highlights.
Exclusive First Look! The Rock Picker Screening Bucket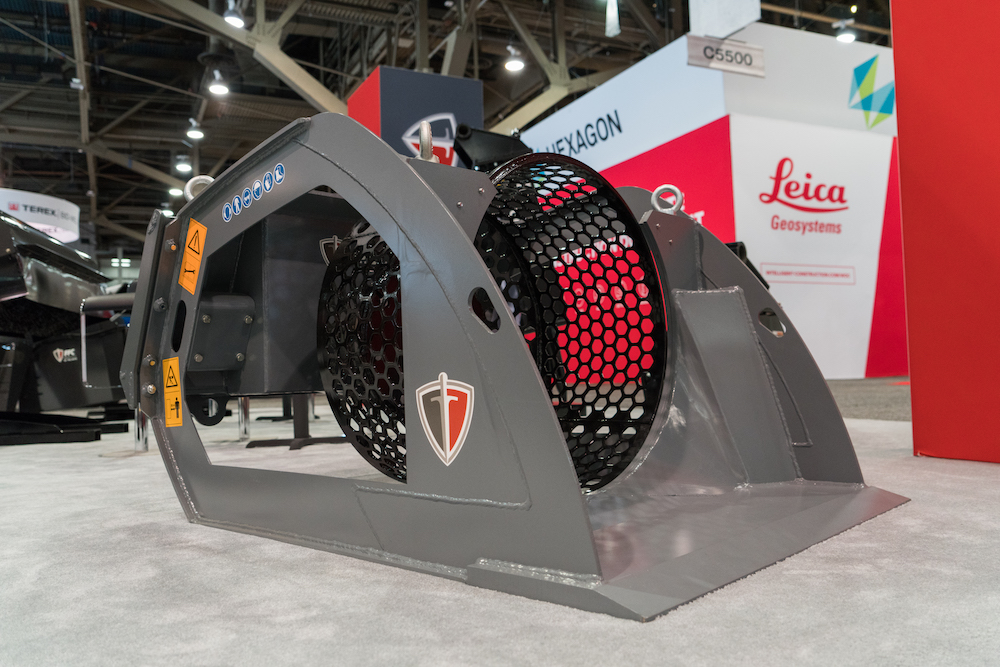 Coming in hot right off the bat, we were given an exclusive new look at the Rock Picker Screening Bucket from Paladin Attachments. Once this attachment hits the market, it's sure to be a customer favorite and best-seller.
Vacuworks Concrete Lifting Attachments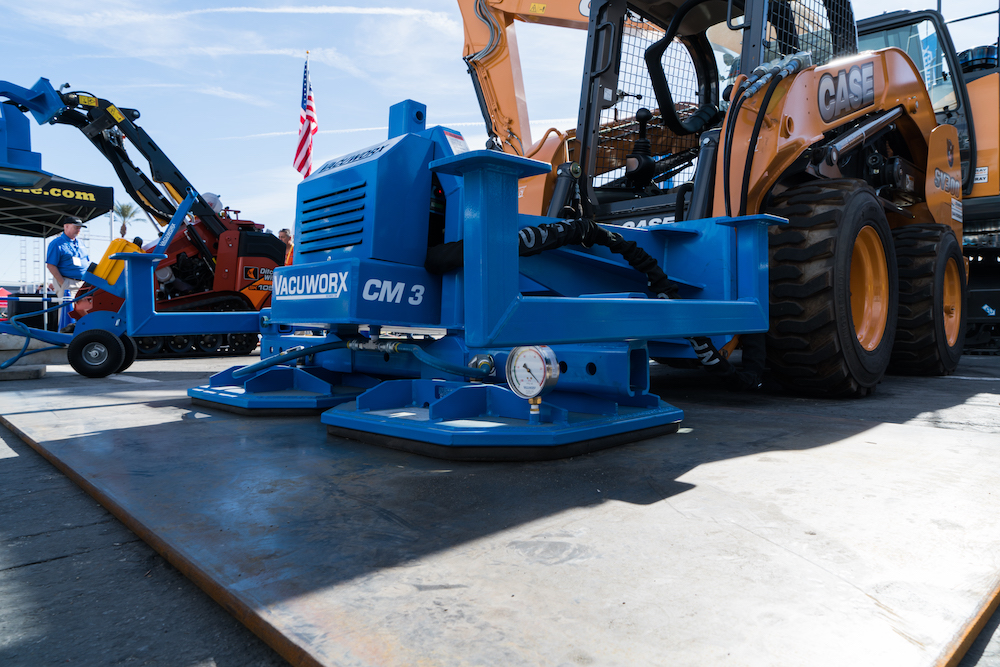 Yet another amazing and innovative Skid Steer Attachment, we were able to get an up-close and personal look at the full line of Vacuworks Concrete Lifting Attachments. The technology and functionality of these attachments is truly a sight to behold. Stay tuned for a more in-depth blog post on these tools, including photos and video. We are also excited to announce that Vacuworks will be a featured vendor on Skid Steer Solutions in the upcoming year!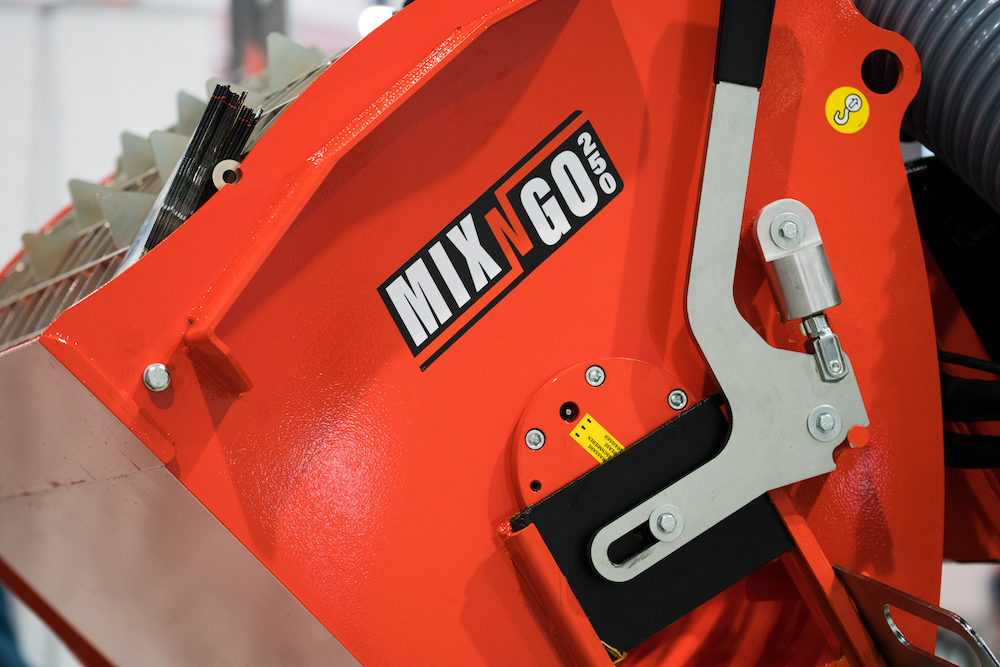 Continuing the theme of revolutionary attachments that bring true innovation to Skid Steer operators, the Eterra Mix and Go Concrete Mixing Attachment is now featuring an updated logo and ready for another record-setting year in 2018.
Shop the Mix and Go Concrete Mixer Attachment Here

EZ Grout Hog Crusher Concrete Crusher Attachment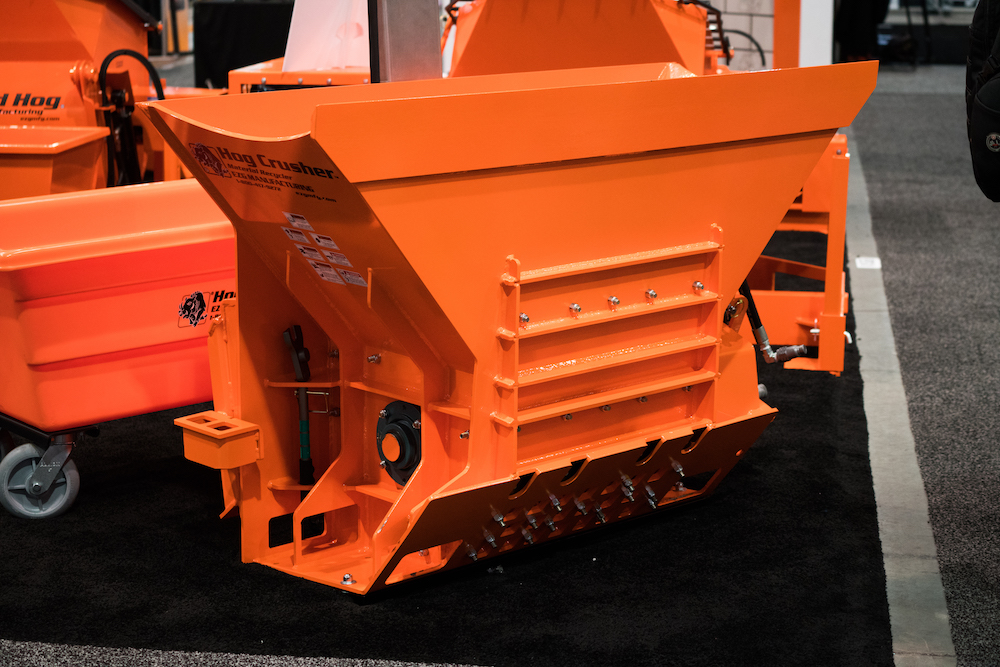 When it comes to concrete, sometimes it needs to be demolished, removed, and repurposed. That's where extremely strong and rugged attachments such as the Hog Crusher from EZ Grout comes in. Overbuilt and strong as they come, this attachment can turn your jobsite concrete scraps into useful aggregate and cut down on costly hauling operations.
Shop the EZ Grout Concrete Crusher Attachent Here

Bradco Rock and Concrete Saw Attachment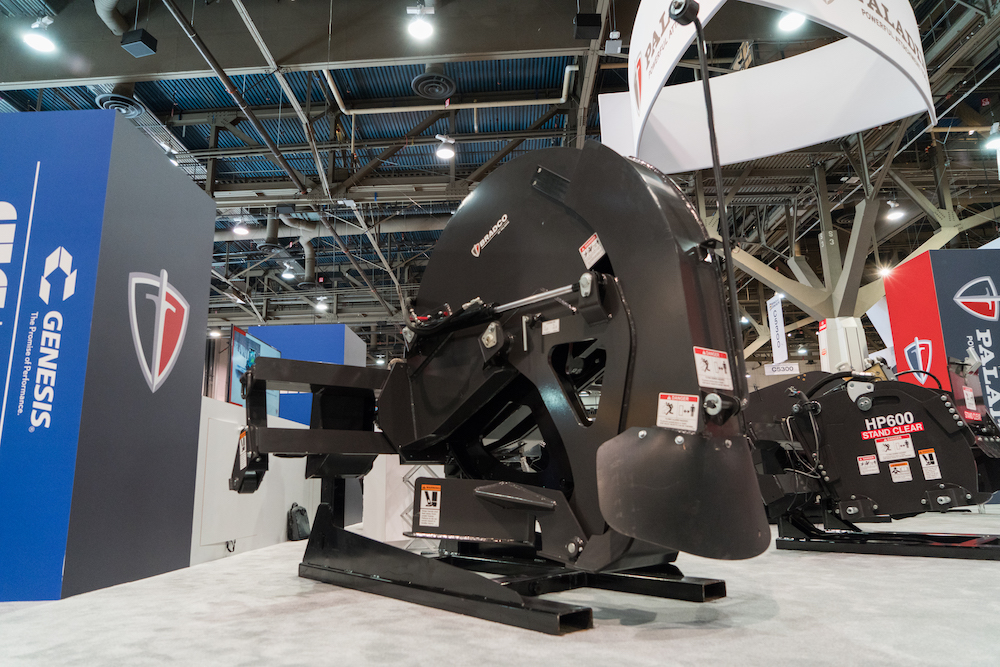 The Concrete Saw from Bradco is a total beast! You have to see the sheer size of this attachment in purpose to truly appreciate how gnarly and heavy-duty it is. It makes sense that if you're looking to saw into concrete, asphalt and rocks, you would need a road cutting attachment that is up to the task. We can report this attachment delivers!
Shop the Bradco Rock and Concrete Saw Attachment Here

Bradco Cold Planer and Concrete Shaver Attachment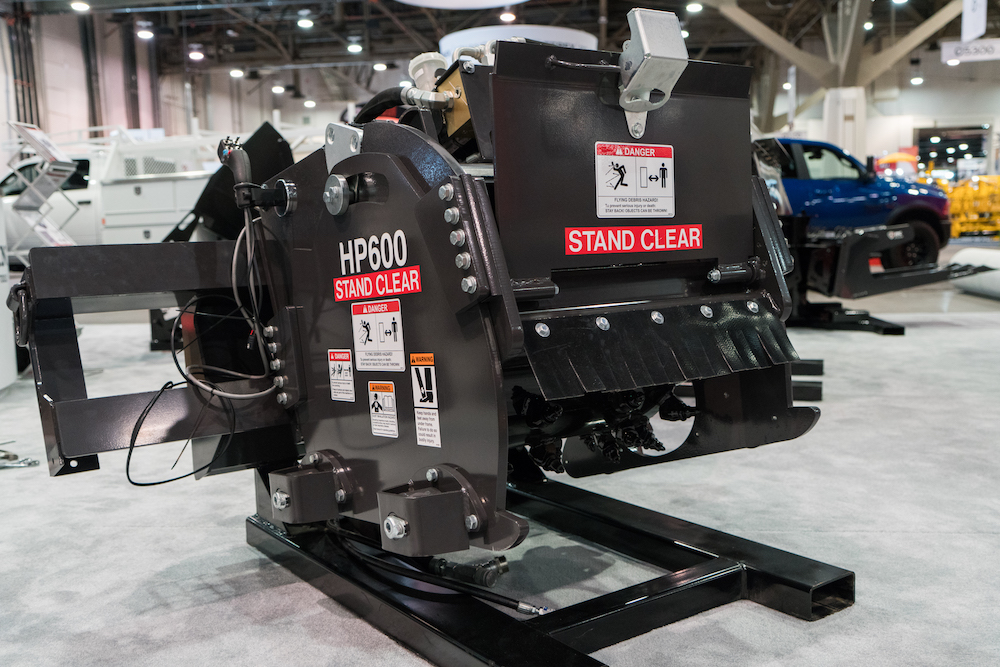 Yet another heavy-duty skid steer attachment. The Bradco Cold Planer is a commercial-grade concrete milling and resurfacing attachment preferred by industry professionals who demand top-of-the-line performance.