Posted by Ian Stewart on 7th Feb 2022
Truckers protesting Covid-19 mandates have been blocking the US/Canadian border at the Coutts, Alberta crossing since late January. They are protesting mandates requiring cross-border truck drivers to be vaccinated and submit to testing and quarantine regulations. The Coutts, Alberta protest is part of a larger anti-mandate movement referred to as the Freedom Convoy, which is engaged in a larger protest in Ottowa.
Monday February 6th update
Skid Steer Solutions is unable to ship orders to Canadian addresses from the United States. As of Monday, February 6th, a lane has been opened in each direction and traffic is moving slowly through customs. However, the protest is still a significant impediment to cross border shipping, making it impossible for many shipping carriers (including Skid Steer Solutions carrier Old Dominion Freight Line) to deliver to their customers.
This restriction will likely be in place until the border is cleared and traffic can return to normal. Questions? Contact Us.
---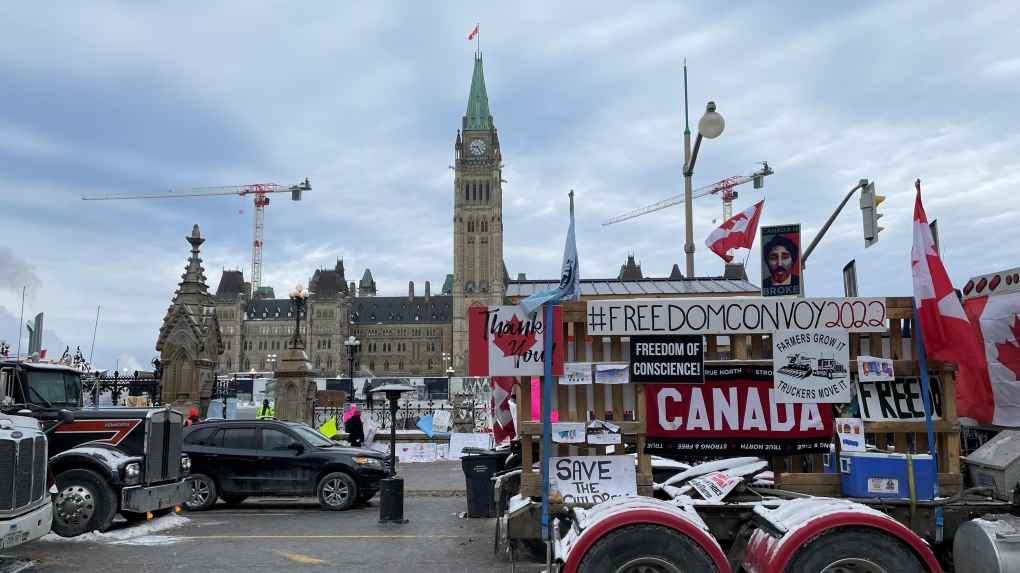 Freedom Convoy occupy Ottowa
There is a larger movement occupying the city of Ottowa, demanding that vaccine and other Covid-19 mandates be removed. The movement, dubbed the Freedom Convoy, says they are fighting for their freedom and the right to choose. There is extensive news coverage of the protest, and we encourage you to do your own research on the subject.
Here are some links to recent articles:
https://www.wsj.com/articles/canada-trucker-protes...
https://calgaryherald.com/news/local-news/no-arres...