Posted by Jorden Leib on 11th Jun 2015
Hello and welcome to Skidsteersolutions.com and our blog,
Here you will find out more about what we are doing from week to week, but if that isn't enough, join the daily conversation at https://www.facebook.com/SkidSteerSolutions
This week we have been testing new products, product updates, new applications for products and in the process we have captured a lot of video and images. Here are some photos of the New 48" Cyclone Mower for Excavators and Skid Steer Boom Mowers. These photos were taken the day after receiving the Cyclone Mowers by Eterra. We ran some weight bearing tests, hydraulic flow speeds and some other mobility/mechanical tests.
Stay tuned for more photos and video from the field testing! This is where it really gets interesting.
To find out more info about the Cyclone Rotary mower, Click Here!
To find out more about the Skid Steer Boom Mower Pictured in this blog (The Raptor), Click Here!
More Video Near the bottom!
Hear that sound... Sounds like a Cyclone is coming.
Extreme range and mobility, something that has never been done for a skid steer loader.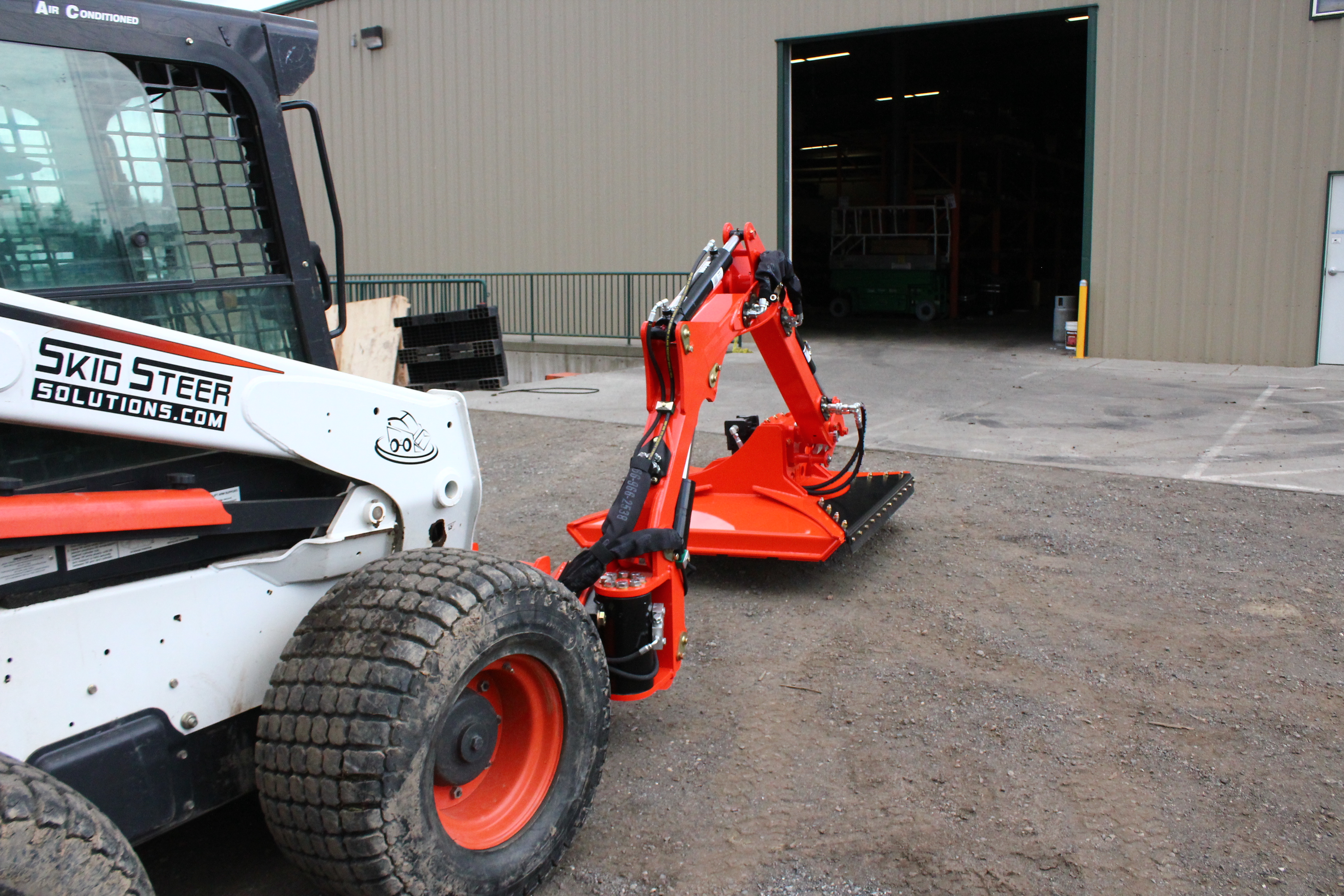 Excellent design and finish will leave customers in awe, and maybe a little hesitant to rub paint with trees.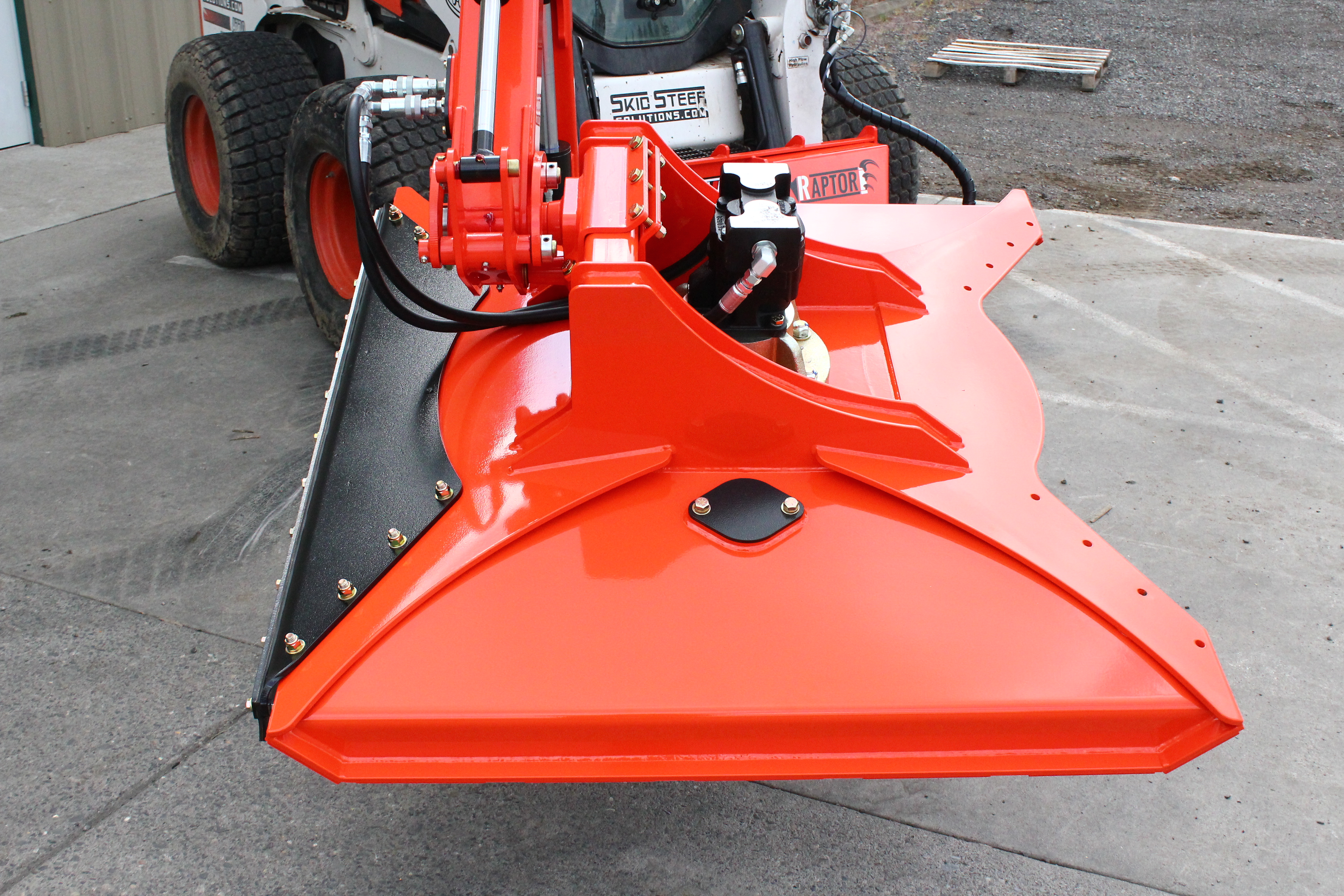 These mowers will all be sold and shipped with dual edged blades unless otherwise advertised. These are forged blades and will out perform other mower blades with regards longevity.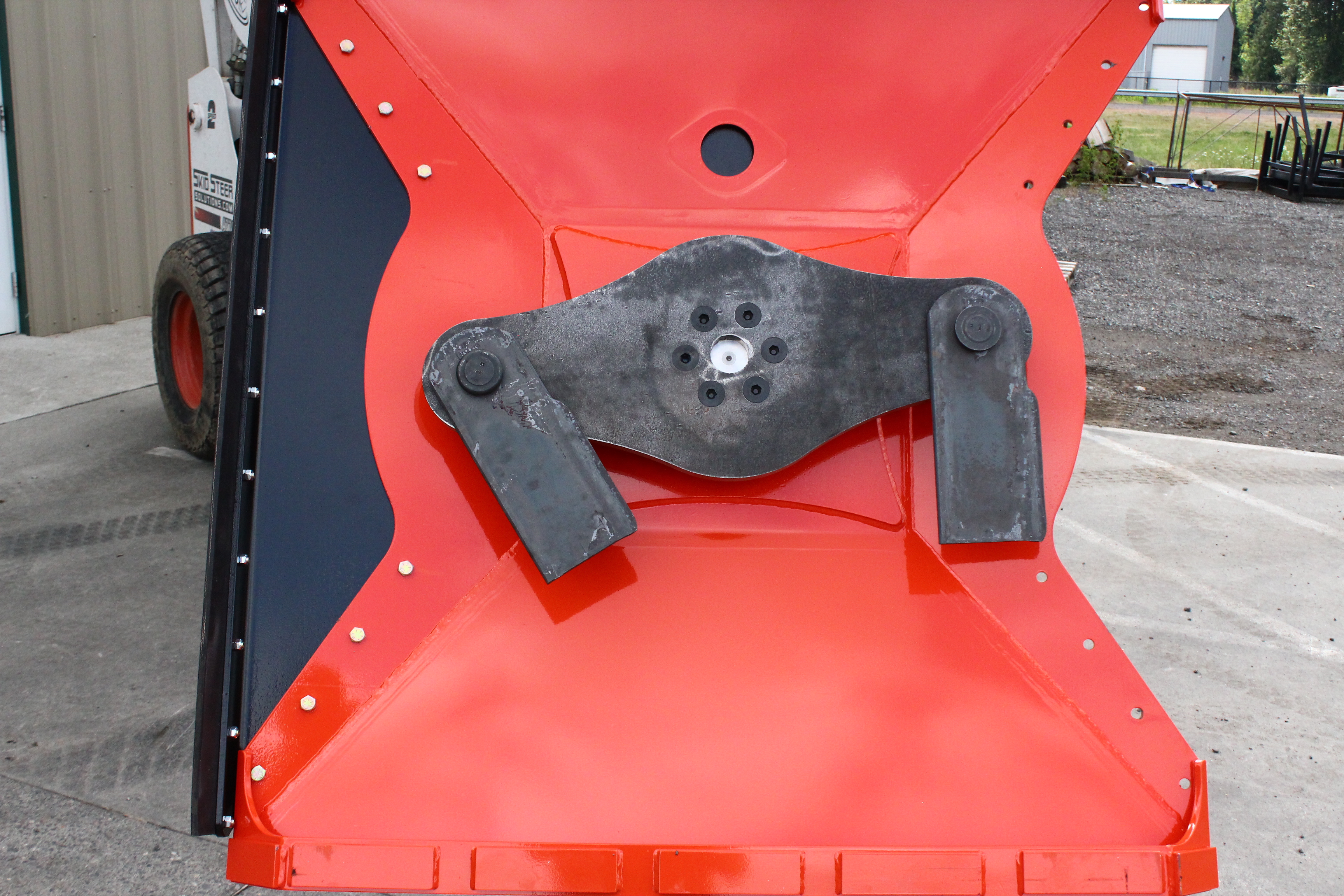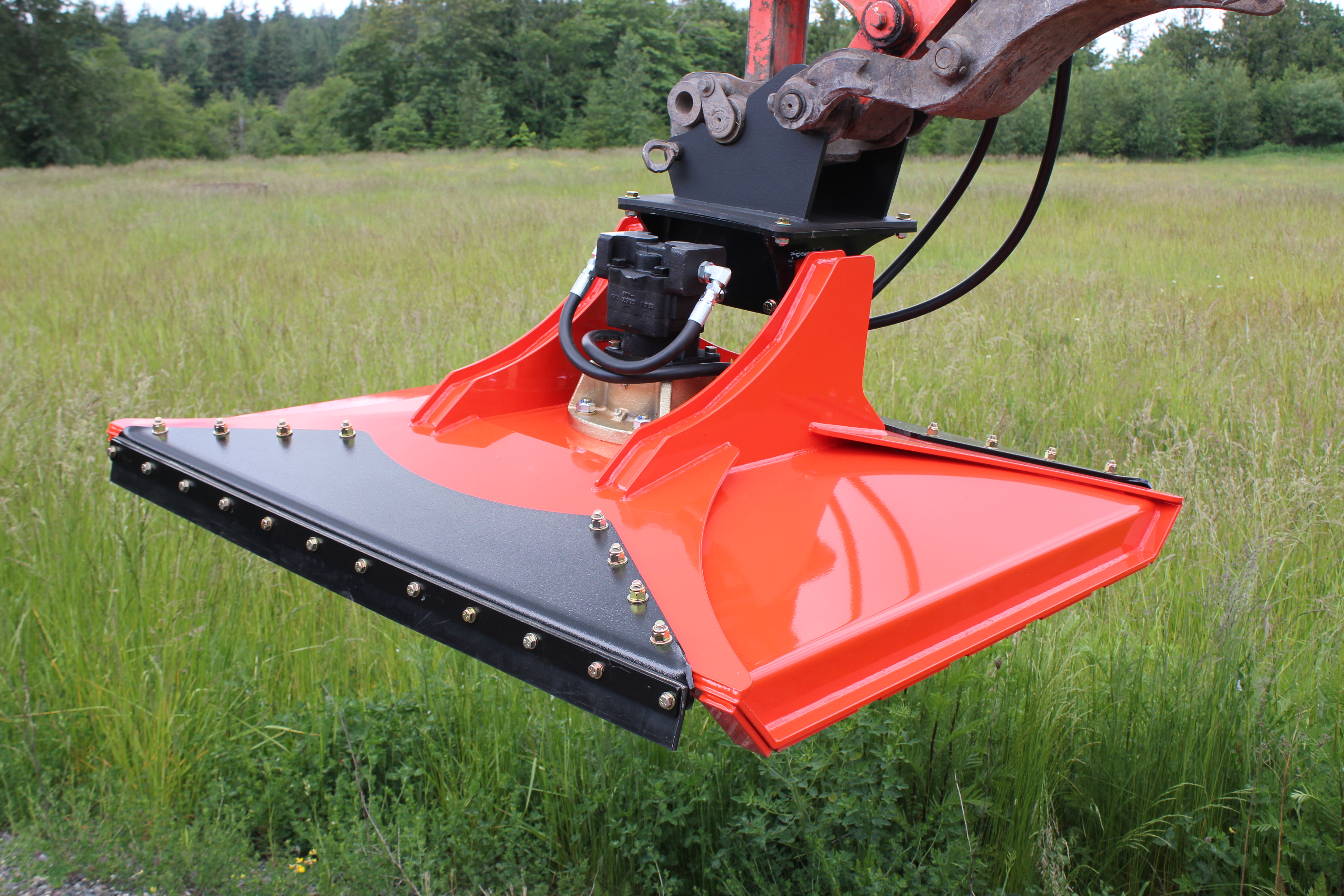 Excellent view from the cab, and still so cool looking!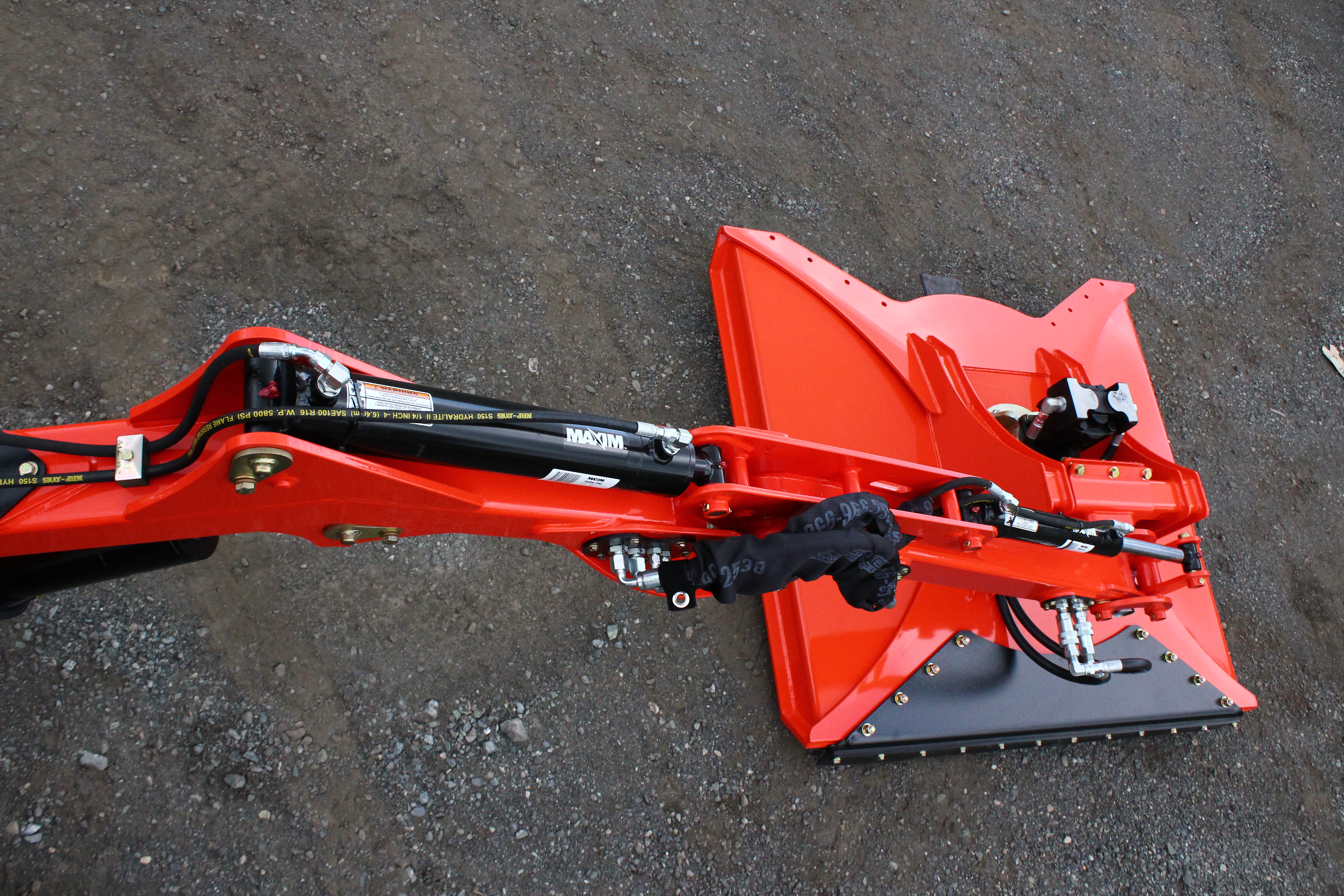 Which machine will you mount your Cyclone to?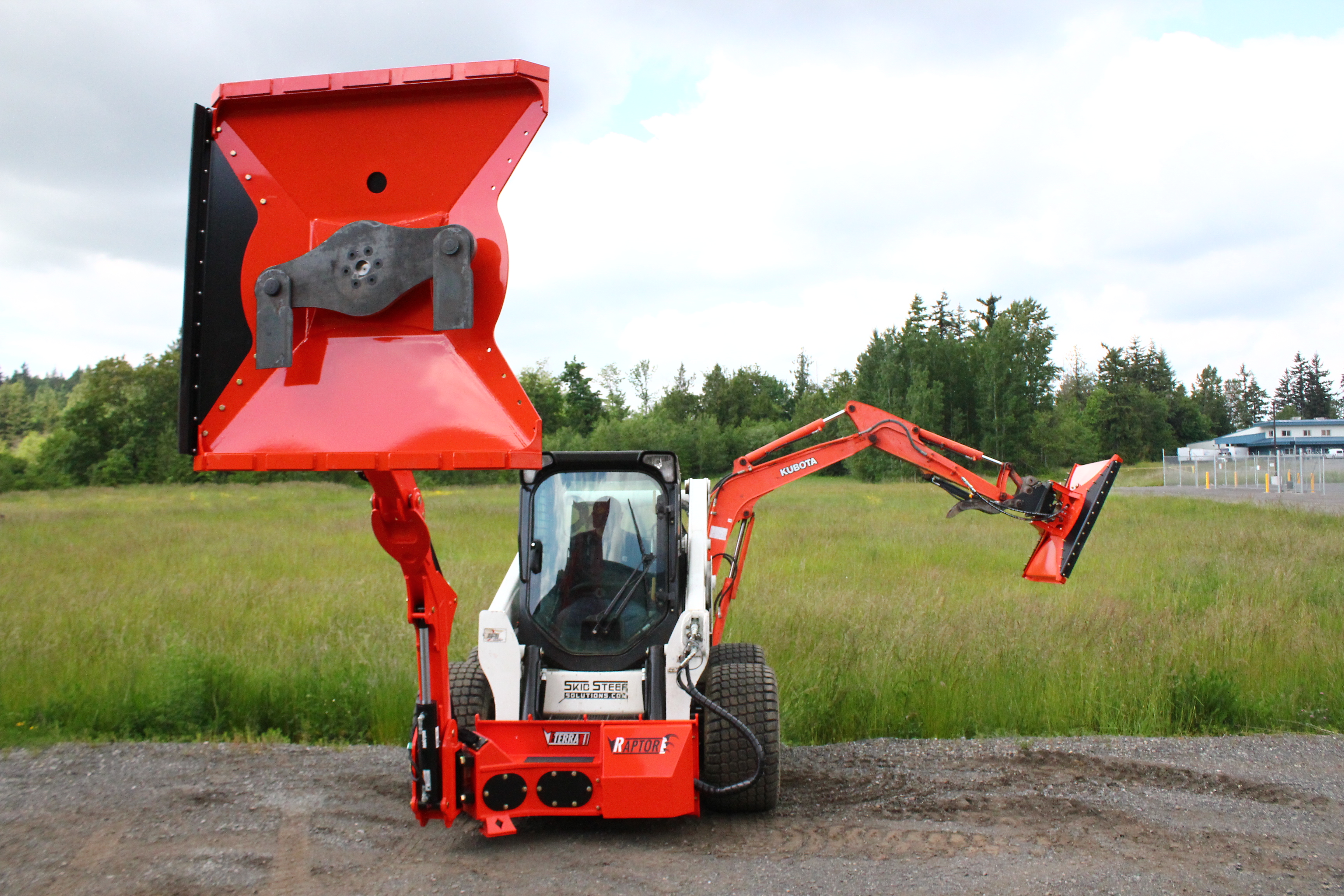 Now you can see it in action - RAW VIDEO:
Talk to us on live chat, send us a question, a message on Facebook, email sales@skidsteersolutions.com and of course, give us a call at 866-966-2538
Thank you for stopping in,
Skid Steer Solutions, Inc.