Posted by Maranda Wilson on 20th Nov 2016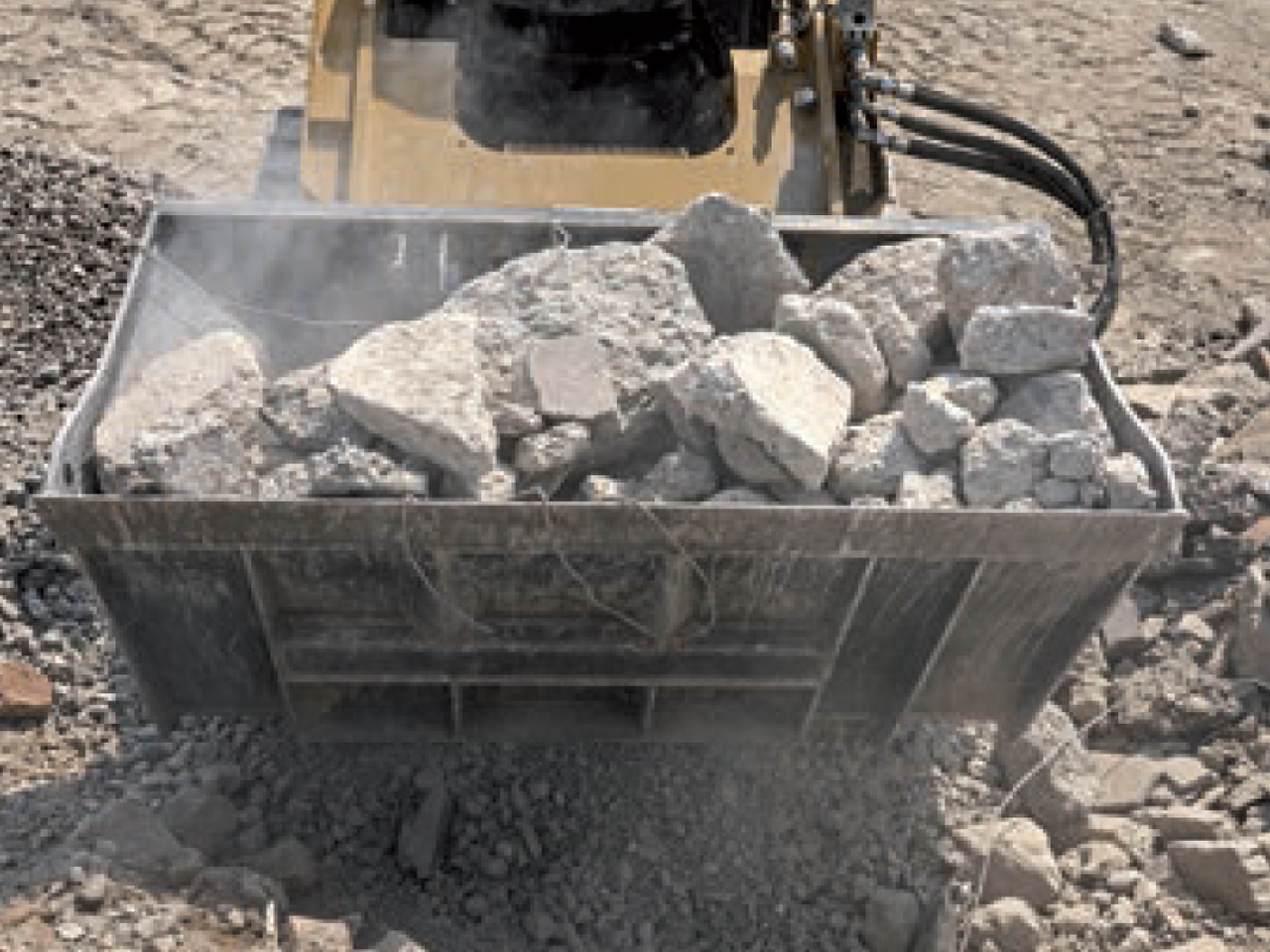 So you decide it's finally time to deal with the small teardown on your property. You're ready with you demolition grade skid steer grapple, such as Eterra's Extended Grapple Attachment, and your concrete breaker attachment, like Arrowhead Concrete Breaker for Excavators, and you've even called on the help of you fellow heavy machinery operators for "the big guys."
Before you begin, you calculate a rough cost breakdown:
Time: 12-24 hours
This time includes equipment acquisition, setup, area preparation/protection, the detaching of materials from adjacent surfaces, the deconstruction of said materials into haulable pieces, and removal from the site.
Construction Debris: $200
Includes materials such as drywall and lumber.
Hazardous Waste: $100
If in the case you need to remove any materials such as old latex paint or other chemicals from the property, the cost of removing hazardous waste is typically quoted on a per-pound basis.
Composting: $100
This includes any yard waste (such as mulch, trees, and brush)
Labor cost: $100
Concrete Bin Rates: $400/ load
Approximate Total: $900~
This cost breakdown is assuming you will be doing a majority of the demolition yourself. Demolition labor costs can range anywhere from $700 on the low-end to $1000 on the higher-end. Even in doing a majority of the job yourself, you are surprised to find that your project will set you back approximately a grand!
As the breakdown shows us, the bulk of the cost comes from the cost of concrete bin and removal rates. What if we told you there's a way to eliminate that cost and down the cost down to half?
Coming in December, Eterra's Skid Steer Rock Crusher Attachment is the must-have attachment for aggregate reduction. Designed to recycle materials onsite, it reduces— or eliminates entirely— the need for collection bins and their removal.
Powerful enough to crush concrete, the Rock Crusher is unaffected by the presence of iron, rock, earth, deformable parts, and wet/dry materials because of its hydraulic piston motor powered rotor system teeth. Its smart automatic system that inverts drum rotation in the case of blockages also protects its internal mechanisms in addition to maintaining efficiency (because of its immediate resumption). In the case of wear-and-tear, the teeth can be easily and inexpensively replaced.
Did you know that in investing in an concrete crusher type attachment, you are saving the environment? The ground-down materials can be dispersed on the property and reused as land fill, for roads, or to improve drainage. The junk removal option would mean that the materials would be "thrown away." In addition, the environment is impacted on what often are long transportation distances.
Even if you require removing the debris from the site, grinding materials down to a smaller, more maneuverable size means you can save approximately three out of every four dumpters. The Crusher is able to grind 4 inches thick concrete down into 2 inch pieces — meaning less overall volume to haul.
Feeling impatient? Here's a video demonstration of The Hog Crusher, which is a similar option available in our inventory. Stay tuned for upcoming photos and videos of The Rock Crusher in action!