Posted by Robert on 26th Aug 2015
On Monday we had a great opportunity to spend some quality time with one of our favorite attachments, the EG-84 and EG-72 Box Graders from Eterra. We have some short clips which you can see below and a lot of photos of the product in action. We will have a couple of production quality videos in the next couple of weeks so stay in the loop.
We've lived on our country gravel road for over 20 years so it really is no wonder why we had to get our hands on an attachment like this. POT HOLES... They are hard to get rid of for good in the pacific northwest with all of the rain and wet winters. We've always relied on the trusty Box Grader Attachment to give our road a nice smooth finish once every couple of months. Of course there are more robust solutions than the Eterra Box Grader Attachment but remember, we live on a gravel road. If we wanted to spend $20,000 on some amazing grading machine, we might as well save our time in the machine and pave the whole road.
This attachment is the affordable solution for all fella's with a Skid Steer and a gravel road.
Here are some photos of the action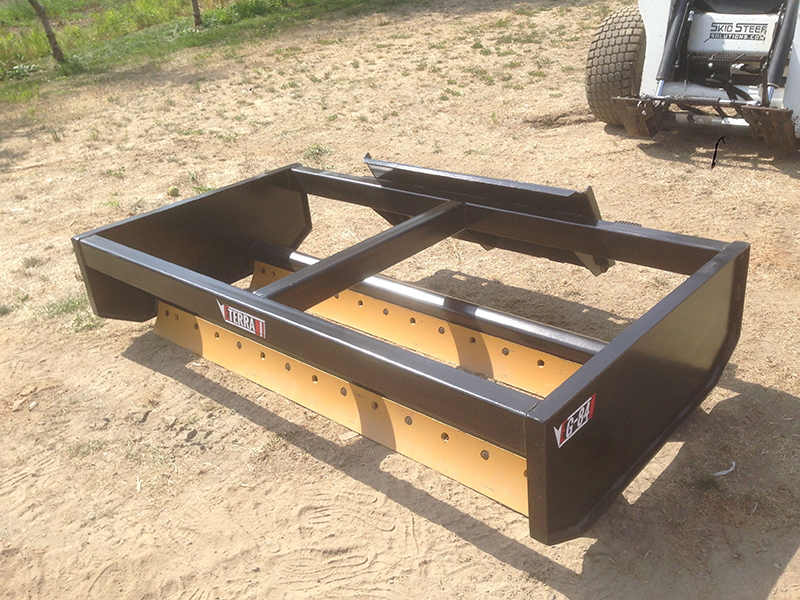 The EG-84 Box Grader Attachment from Eterra Attachments.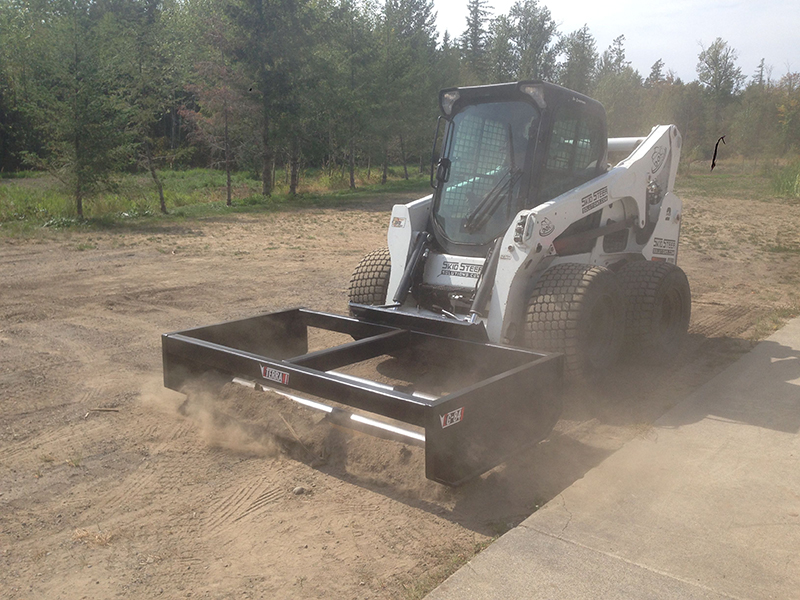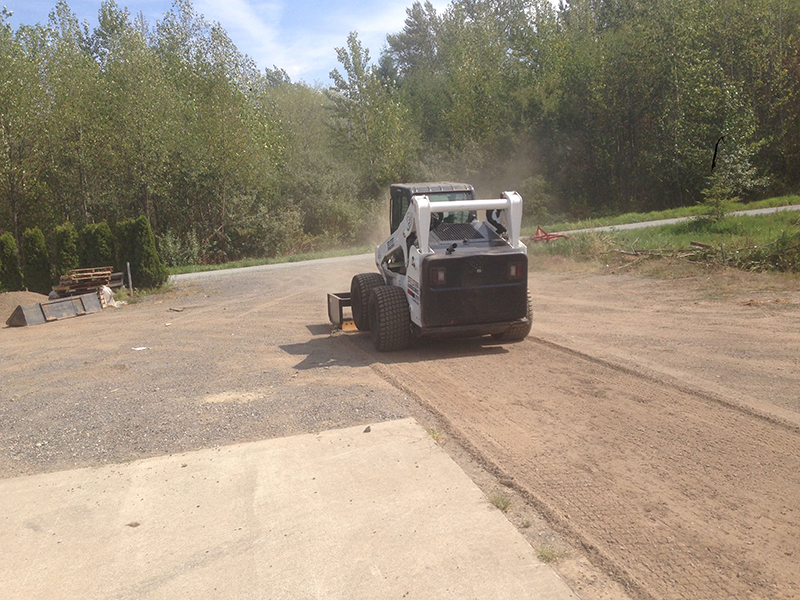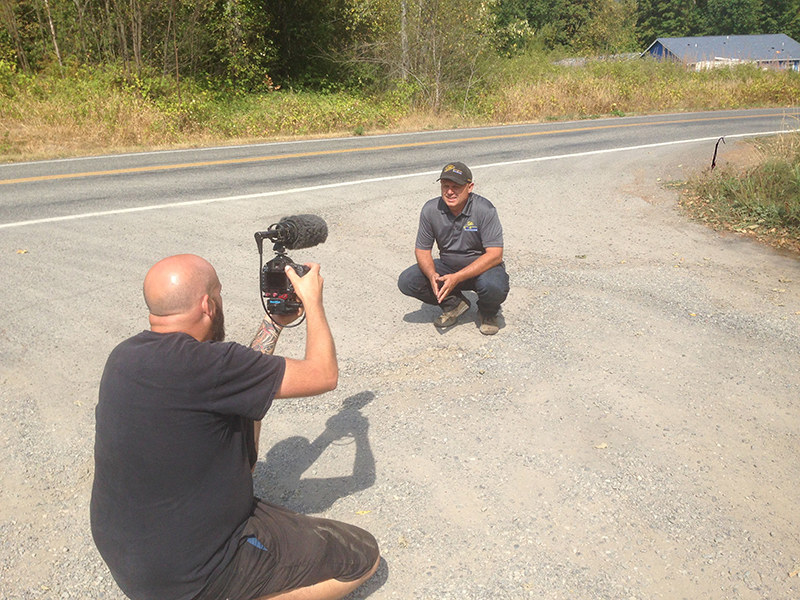 Rob is talking about the deep potholes and how they are very persistent in this location. The Box Grader Attachment will cut right through and fill them in 2-3 passes.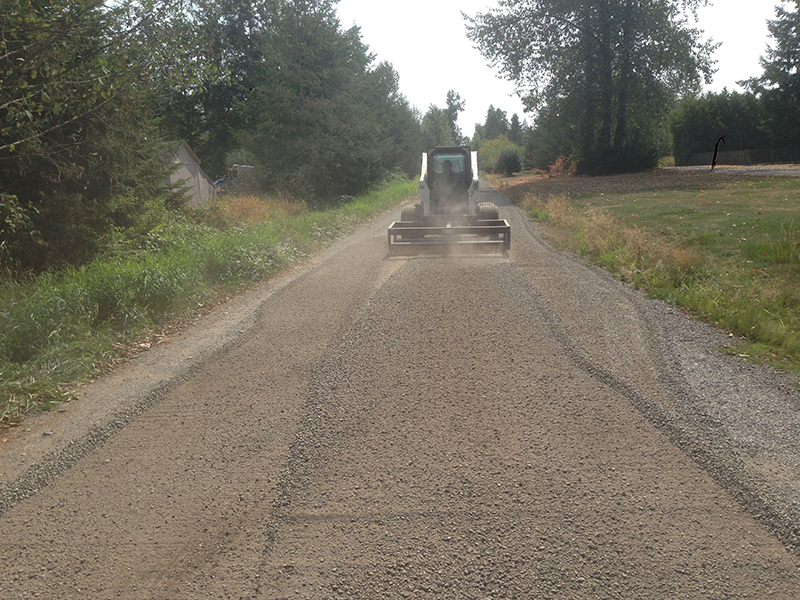 There were about 3 - 4 big pot holes at the start of this gravel road. We filled and smoothed over them and gave the road a nice little crown.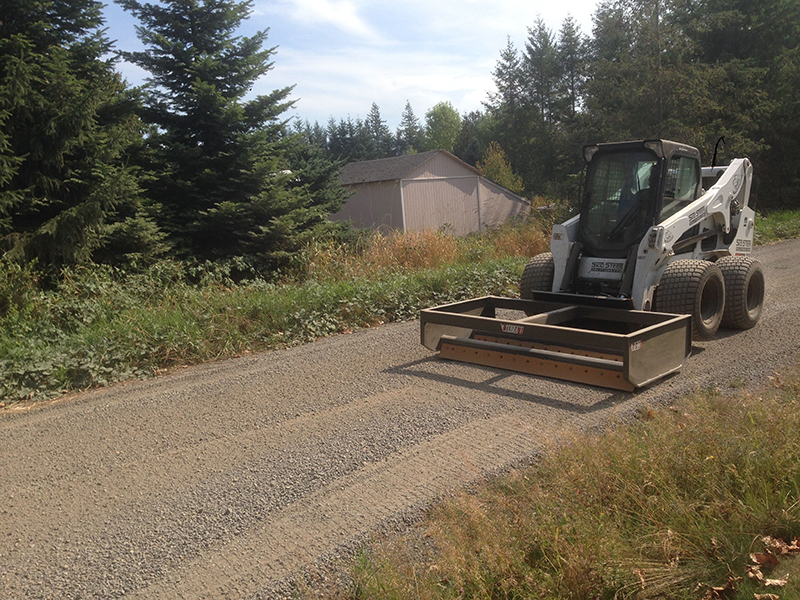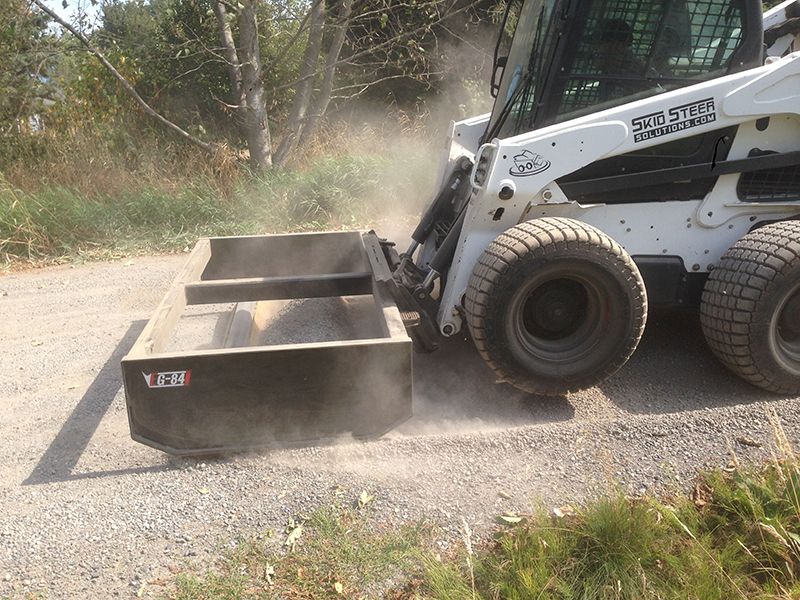 This is the EG-84 Box Grader, if you'd like to learn more about it, just click here.