Posted by Minh Do on 24th Jul 2019
Have you ever noticed when you drive past a scrap or recycling yard, you'll probably see a sea of small, boxy machines with long arms that reach over their heads. It's a safe bet to say that the vast majority of the tons of material recycled each year has been moved at one time or another by a skid steer loader.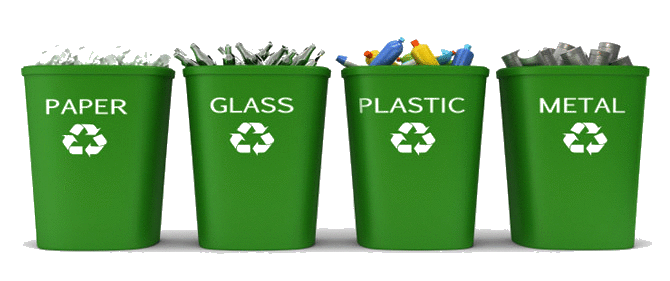 Skid Steers were originally designed for moving dirt and gravel at construction sites. Since then, they have evolved into other industries - for example recycling. Over the past 15 years, usage of Skid Steers in the recycling industry has exploded, with many machines hauling loads of scrap metal and grabbing aluminum cans. The secret to the success of skid-steer loaders is that they are so versatile. Although skid steers can not lift or handle in one load what a bucket loader can do, skid-steers move faster so they are more efficient.
Recycling centers across the country use all kinds of machines to get the job done. See a few below.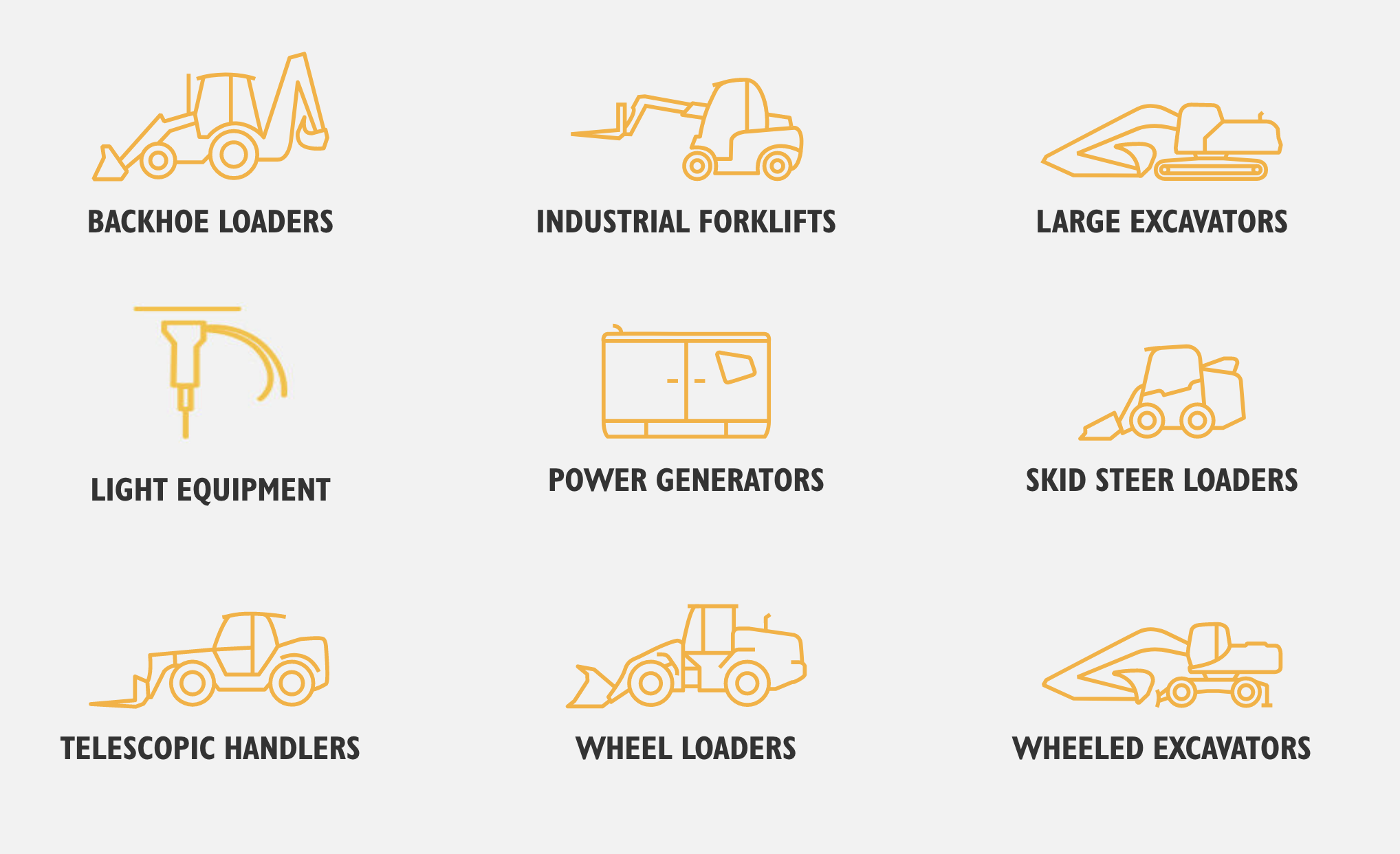 Where space is at a premium, it is harder to maneuver a two-yard bucket. These machines nowadays are bigger stronger units with more power and better lifting capacity.Due to advancements, they have become ideal in the recycling industry. Increasing productivity, because of how quick they can turn their radius. They also carry lower initial investment costs than most large wheeled loaders.

Skid Steers are required to do different jobs at a recycling plant. They are in charge of loading and unloading boxes. Transporting scrap metal to and from their required destinations. You can equip many different attachments onto your Skid Steers such as industrial grapple buckets, hydraulic shears, and forks. Every attachment has a specific task associated with it. Let's talk about a few that make a big difference.
Industrial Grapples can be compared to a giant hand with jaws that open and close for grabbing. Grapples are used to grab piles of aluminum cans and transfer them to a truck. The grapple helps assist in preventing small items from spilling all over the ground during transit.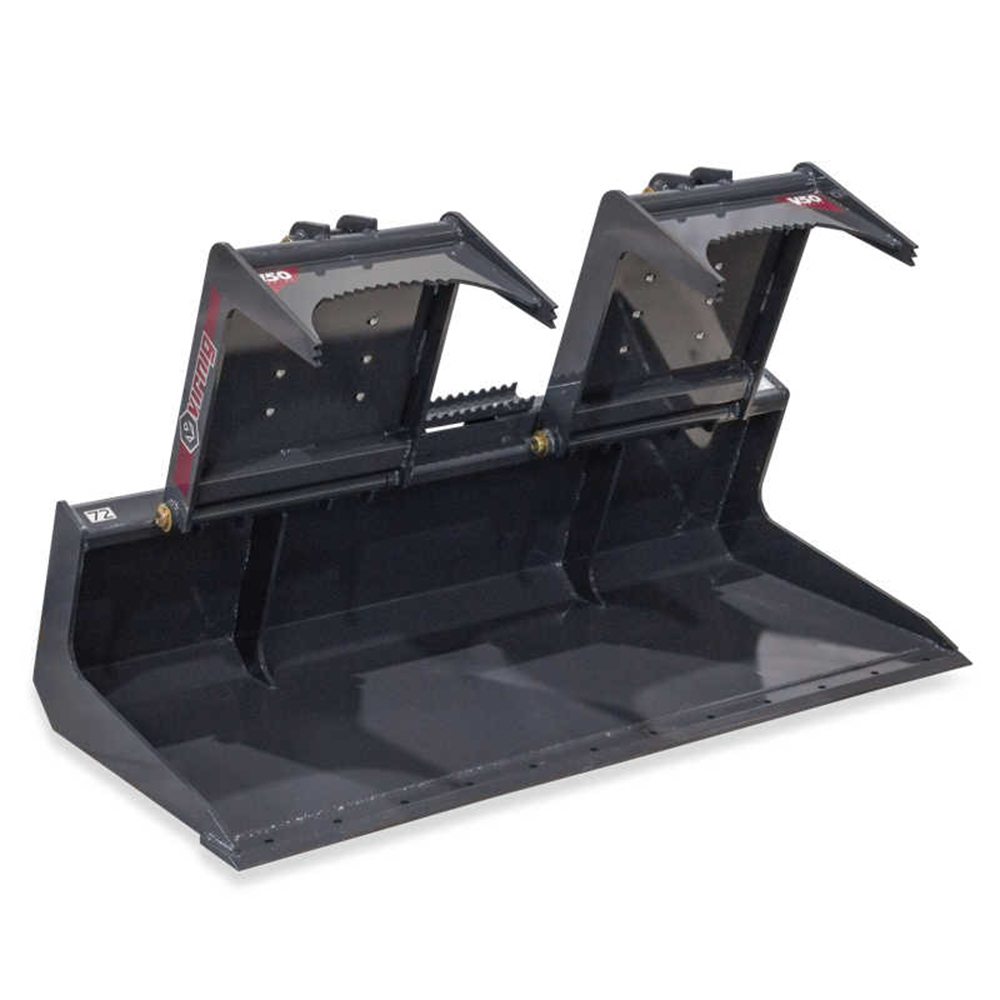 Hydraulic Shears are another common attachment used in scrap operations. When moving lengths of cable you need a way to cut it. The shear acts as a giant mechanical scissor to help you cut the metal and transport it.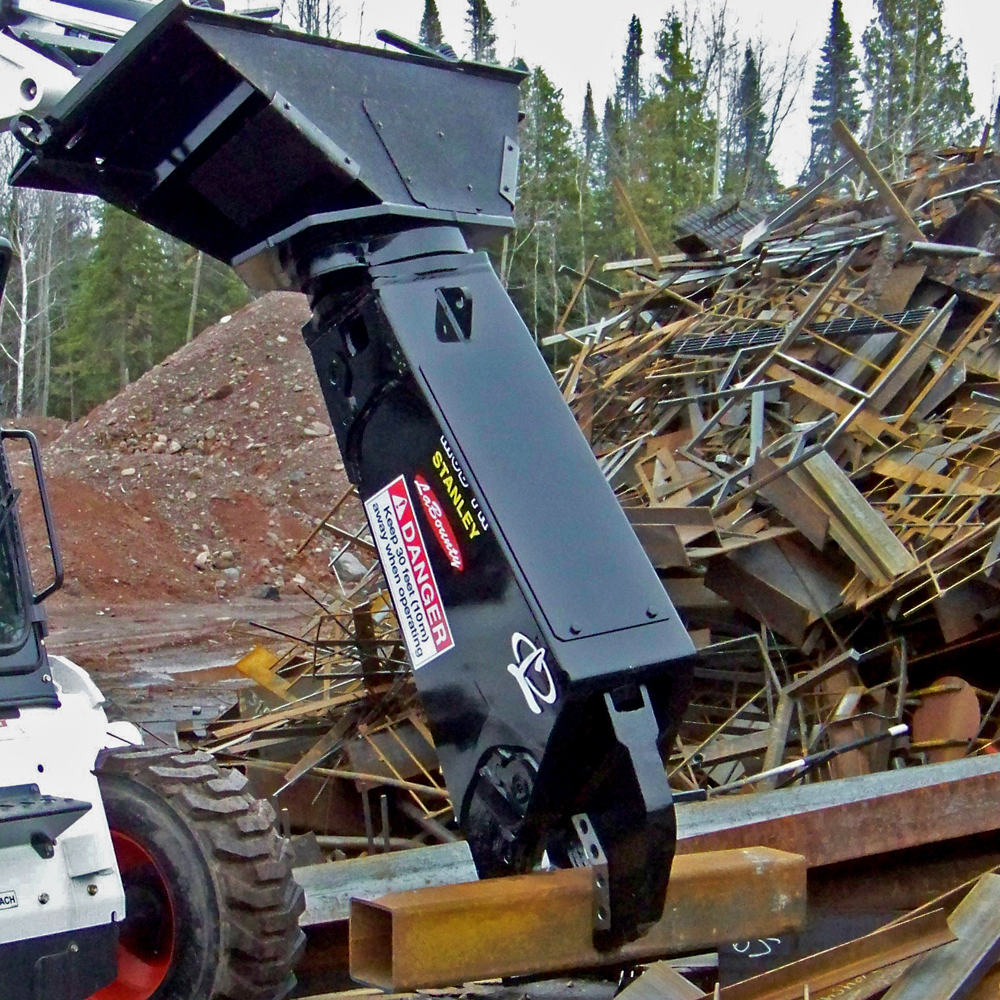 Pallet Forks turn a Skid Steer Loader into a forklift for lifting pallets, moving and stacking boxes or other large items found in a in the scrap yard such as pallets.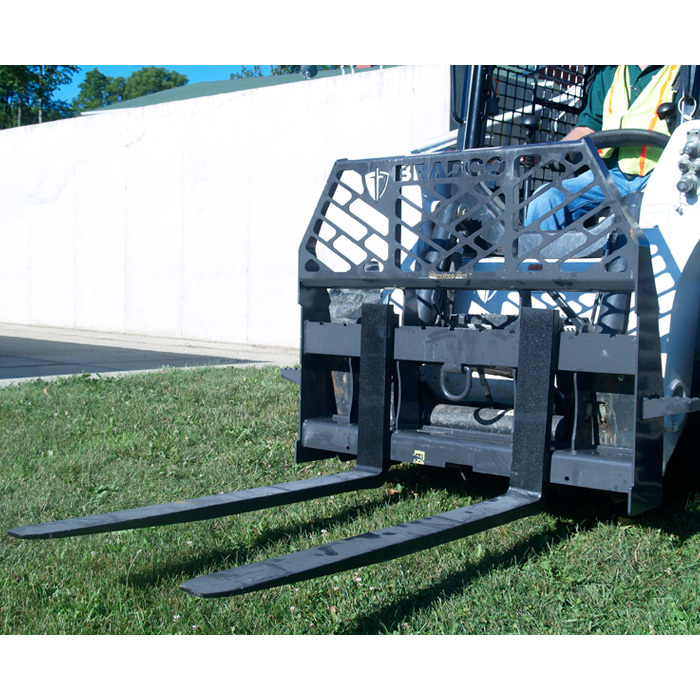 The popularity of the quick-change arrangement allows a recycler to use a bucket-equipped skid steer at one end to load the material onto the bucket. Then quickly changing to a pallet fork in order to use it as fork lift at the other end makes this machine extremely versatile and efficient. Skid steer loaders have become an important piece of equipment in the recycling business and something you must strongly consider if you're operating a recycling business.