Posted by Tony Michaels on 19th Feb 2019
Put posts in tougher ground, faster and more reliably with this American made line of post drivers.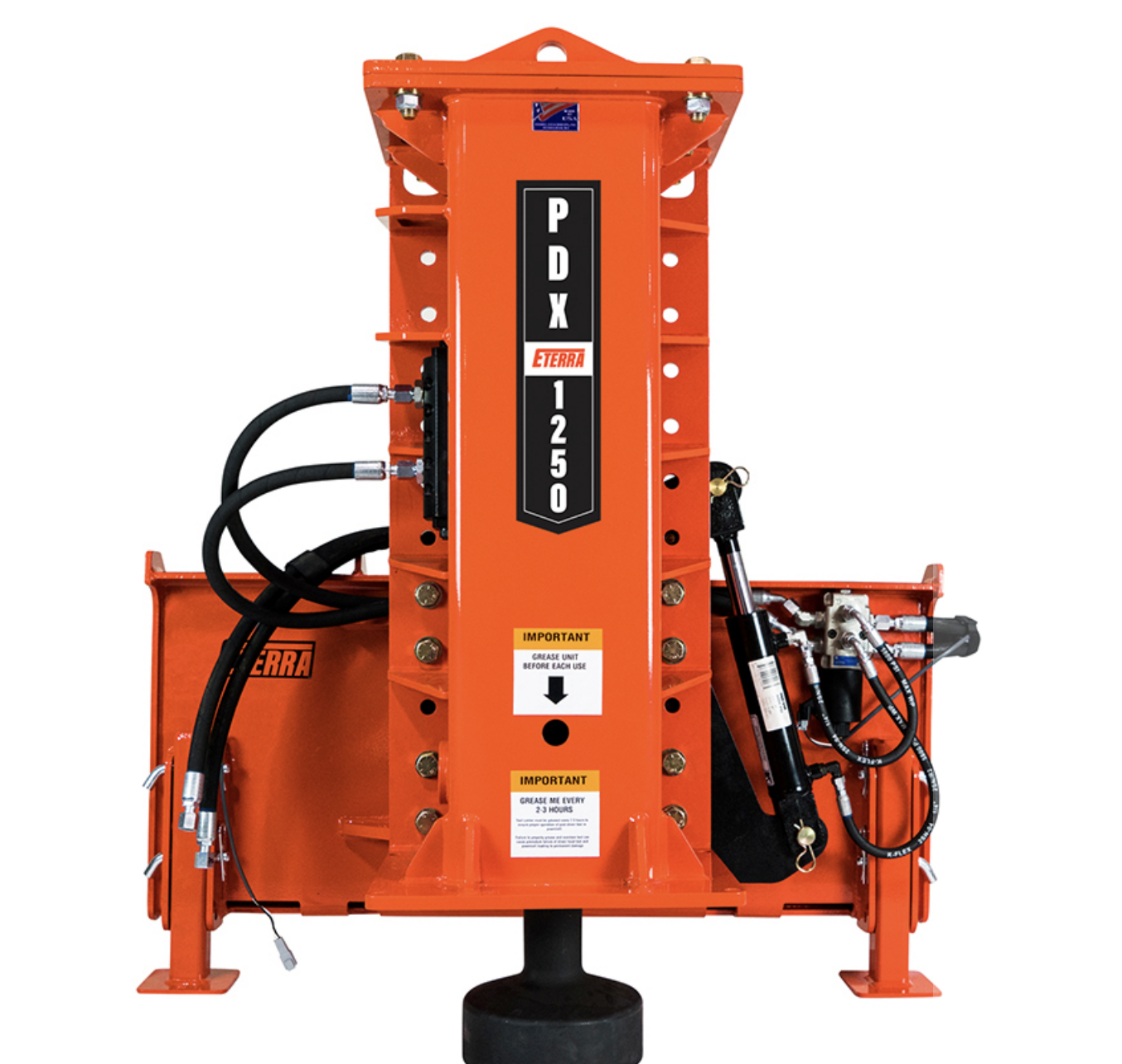 We're talkin' about the newest installment of the industry-leading Eterra Post Driver Attachments - the PDX-1250 series delivers fast and effective post driving, with a number of dynamic features that customers have come to expect from Eterra's innovative line of attachments.
Great for farmers, ranchers with livestock and professional fence builders. We hear time and time again how amazed a customer's neighbors are with how fast they put a fence in.
Watching your neighbor put 50-80 post per hour with a PDX-1250 after you just slowly dug each post hole out and placed them one by one. That might make you a little upset as you wonder why you hadn't thought of getting one the first time.
Models and Options: Optimize your set-up by selecting from the many PDX-1250 options, including tilt functionality, two different driver heads, and innovative attachment controls. Eterra is proud to design, manufacture and assemble all PDX Post Drivers in the United States of America.
By taking advantage of tried and true, job-site tested concrete hammering technology, the PDX-750 delivers reliable strength and rugged performance in a variety of post driving conditions. Eterra has constructed a heavy duty housing that contains the driver's powercell, the strength of this housing ensures that the attachment stays strong and stable, and will not come loose or fall apart throughout constant pounding and vibration.
The PDX-750 has been designed and engineered with the fence contractor in mind, and is a must-have skid steer attachment for operators looking to get the most out of their machines.

Features
Proudly designed, manufactured and assembled in the USA
American sourced nitrogen charged power cells for driving power you can rely on
Strong and durable housing protection over powercell, does not vibrate loose and fall apart
Innovative customization including tilt functionality and two driver head options
Compact Tilt function allows for 15 degrees of angle side-to-side
Integrated cup design allows for use of both cup options depending on job demands
Driver heads made from 4140 heat treated American Made steel
Powder coat finish for increased protection against the elements and wear
Plumb-chain included for reference when driving on uneven terrain
Integrated hose protection
Can accommodate optional Concrete Breaker tool with a single pin
Remove excess concrete or hammer through rocks below the surface
Designed and engineered with high-volume fence contractors in mind
CLICK THE LINK to get yours today!