Posted by Ian Stewart on 18th Dec 2019
Every year one lucky contractor is picked as the winner to Equipment World's Contractor's Dream Package - A massive giveaway of equipment and accessories that would greatly benefit any contractor's business, including a new Ford truck.
Data company Randall-Rielly announced this year's winner: Nick Georgelos, owner of Geo Contracting of Girdwood Alaska, pictured below with his wife Lauren. The announcement was made at the Contractor's Dream Package Winner Event hosted by Kendall Ford in Anchorage Alaska.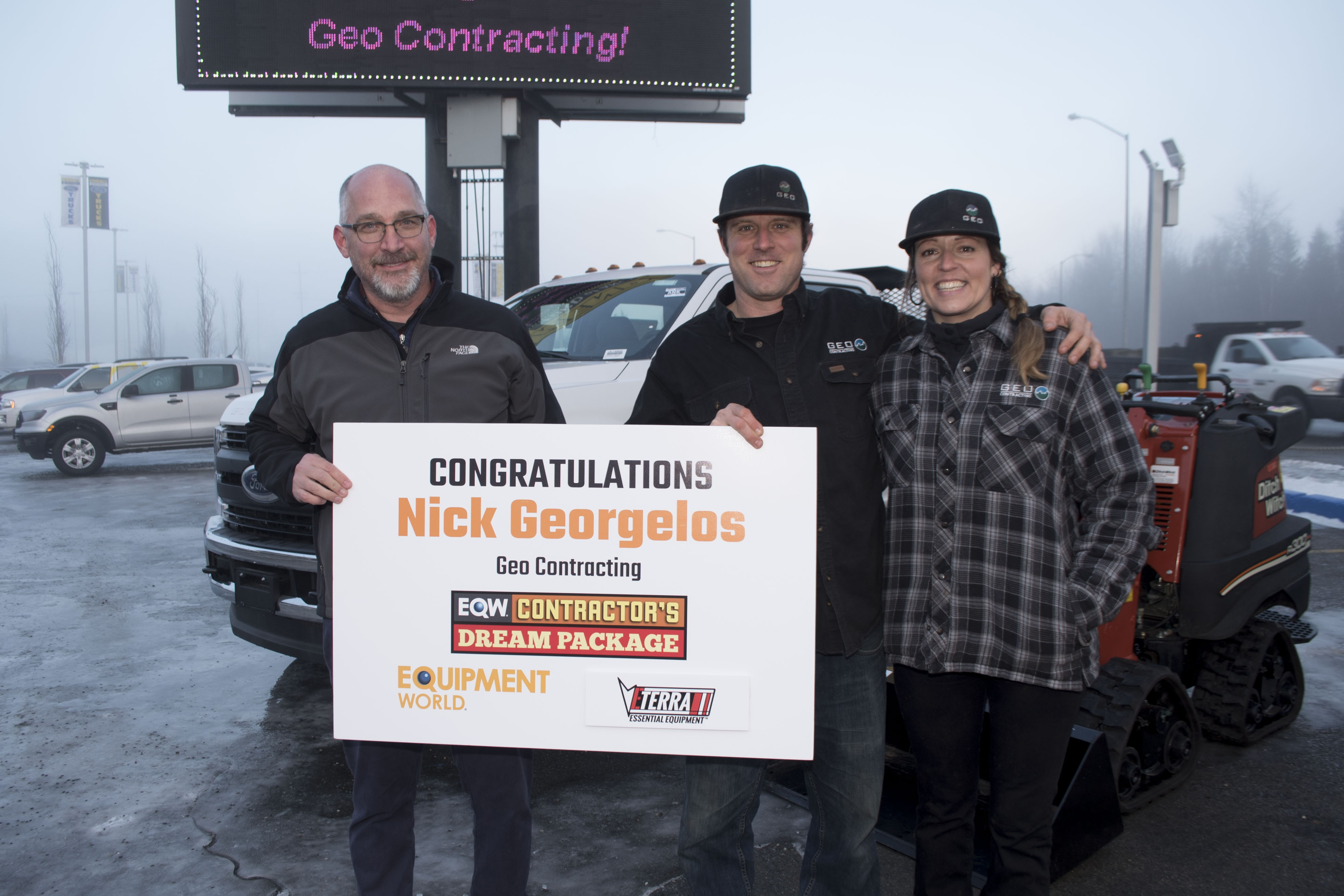 The contents of the Dream Package this year did not disappoint, including a Ford Super Duty® Chassis Cab truck, Ditch Witch Zahn Tool Carrier, Landoll tilt trailer, cement mixing attachment from Eterra Attachments, rubber machine tracks from Rubbertrax, Inc., a Lincoln Welder, Quartix real-time vehicle tracking, and a Prize Package from Motion Industries.
Being one of over 5,000 entrants into the contest, Nick was blown away to be chosen as the winner. "To be honest, I was a little shocked," He said. "I was like… is this for real? I really never thought I had a chance of winning."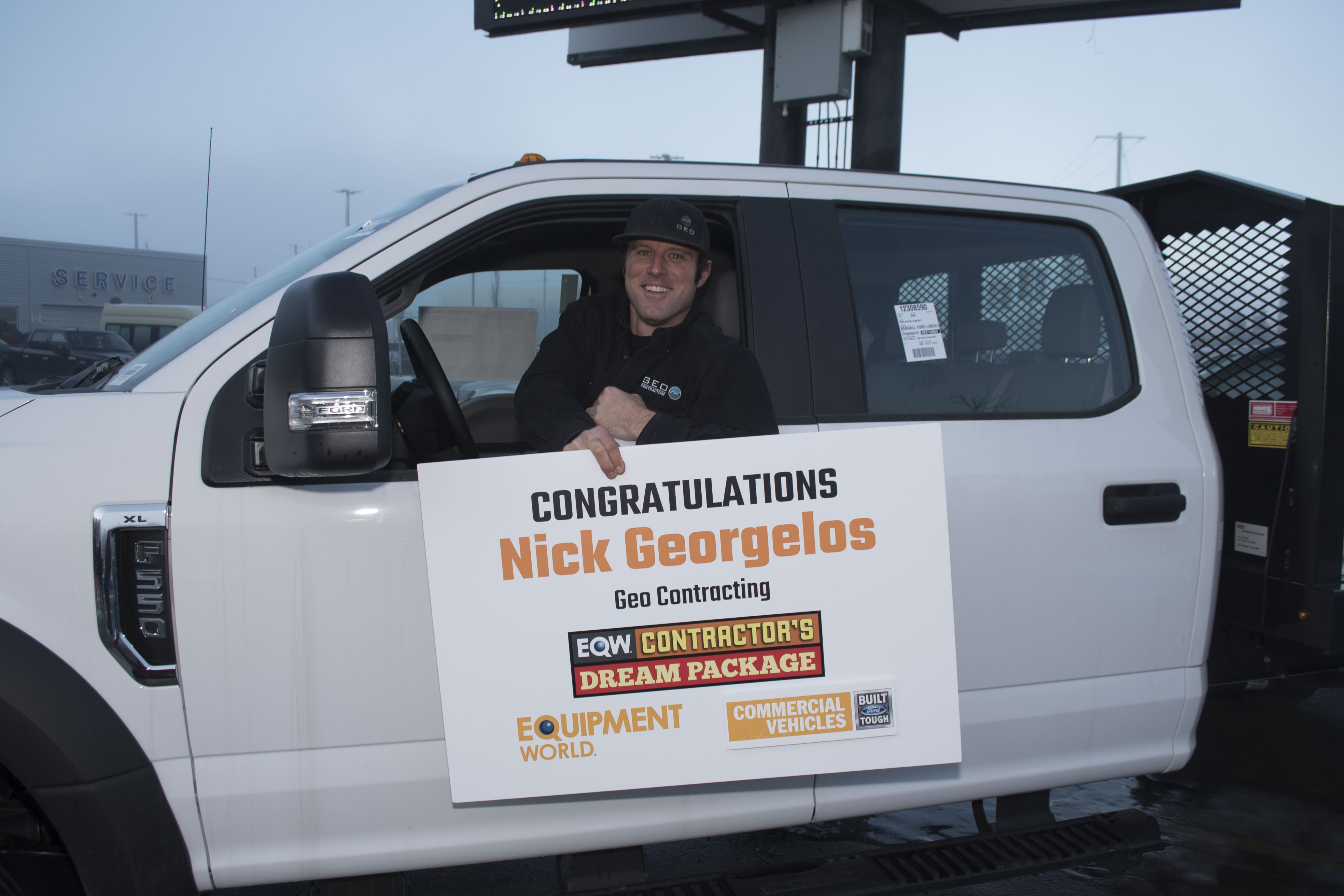 Nick is a subscriber to Equipment World magazine, and he submitted his Dream Package entry on the Equipment World website after seeing an ad for the program this spring. Nick and his wife Lauren specialize in all types of civil engineering and excavation work in the Anchorage area, as well as state and federal work in all parts of Alaska.
Nick stated, "All of this equipment will be put to immediate use by me and my crew and we appreciate Eterra and all of the other sponsors for their generosity."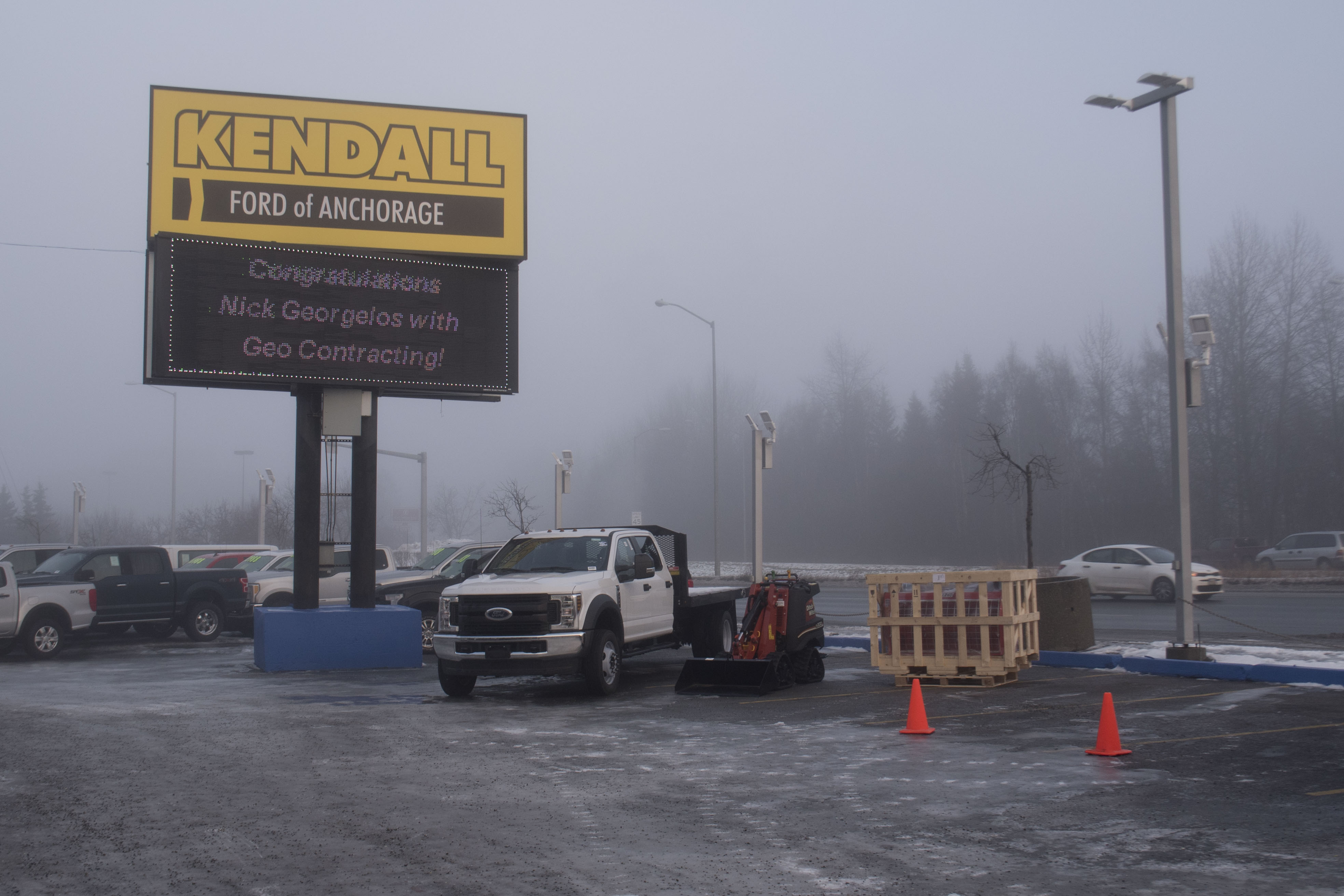 Since 1999 Equipment World's Contractor's Dream Package has been marketed extensively through print, online, email advertising and industry trade shows. It's a unique program, enabling sponsors to promote their products to the masses, while at the same time giving back to the industry by making one fortunate contractor's dream come true. Nick's business will undoubtedly benefit from these generous donations, and it's safe to say he will remain a subscriber to Equipment World magazine for some time to come. Congrats Nick and Lauren!
Michael Newman, Vice President of Randall-Rielly, stated, "We could not do this without our fantastic sponsors who make this exciting program possible. It really is a highlight of our year to be able to help a hard-working contractor expand their businesses."
Visit Equipmentworld.com for more information and a chance to be next year's winner!
Thank you Equipment World, Randall-Rielly, and sponsors like Ford and Eterra Attachments for putting on this wonderful event once again, making it two decades fulfilling the contractor's dream.