Posted by Tony Michaels on 15th Feb 2019
Are you looking for an easier way to accomplish leveling and grading on the job? Look no further.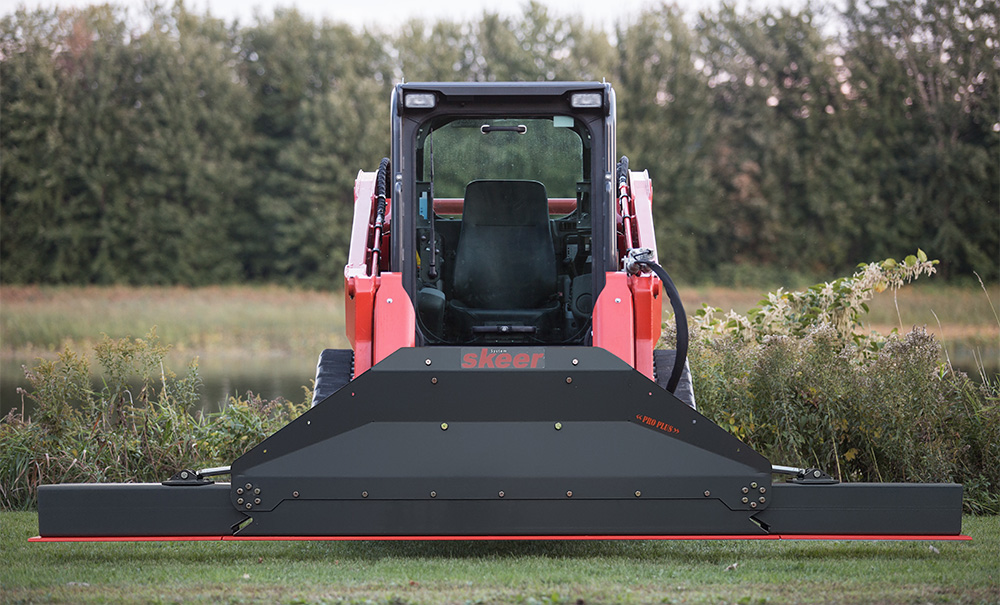 The Skeer System of Push and Grade Attachments for Skid Steer Loaders is an innovative addition to the industry, making Skeer a perfect partner with Skid Steer Solutions. Skeer products offer fast-paced operation, multi-purpose application, and can transform your grading and leveling operation into the model of efficiency.
Skeer products are ideal for excavation projects, concrete and paving preparation, and much more.
The Skeer blades are perfect for excavation purposes, concrete preparation, paving preparation, paver stones preparation and asphalt preparation. The sturdiness of the steel and the design of the blade makes it ideal for multiple type of grounds, including rocky soils.
The key is their ''traction level/ground zero'' adjustment and the straight cutting edges that allows the operator to work a lot faster than with conventional attachments. Hardscaping/landscaping jobs will be done faster than ever!
Take a closer look at the Skeer Pro Plus Push and Grade Attachment, as well as the entire line of Skeer System products and see what this incredible technology can really bring to your Skid Steer.
Check out the Pro Plus and more at https://www.skidsteersolutions.com/skeer