Posted by Kyle Davis on 10th Apr 2018
Skeer Skid Steer Bucket Attachment
Skeer has set out to rethink the traditional Skid Steer Bucket, designing their offering to be a precise leveling tool, a strong digging implement, and an efficient transporter and dumper of material. Here at Skid Steer Solutions, we were able to get the Skeer Bucket in-house for an up close and personal overview. This is an attachment that truly impresses in-person, and we set out to document that in photo and video form. See for yourself how the details can really make the difference when it comes to your skid steer attachments. Read on to view in-depth photography and watch our product overview video.


If you've seen their Pro Plus Grader Attachment, then you know Skeer is no stranger to pushing the limits of attachment design. And their humble bucket is no different when it comes to getting the most out of your machine. The real difference maker with the Skeer Bucket is their Patented Traction Level Adjustment, a feature that allows the bucket to level and adjust on its base faster than a traditional bucket. The Skeer Bucket is able to precisely adjust to ground level quickly upon meeting the surface, eliminating wasted time fiddling with your controls, trying to perfectly situate the standard bucket on your quick attach.
Faster adjustment means you're back to operating and completing work faster, a time saving that can really add up and multiple over the course of an entire day, or work week, or the duration of one long job.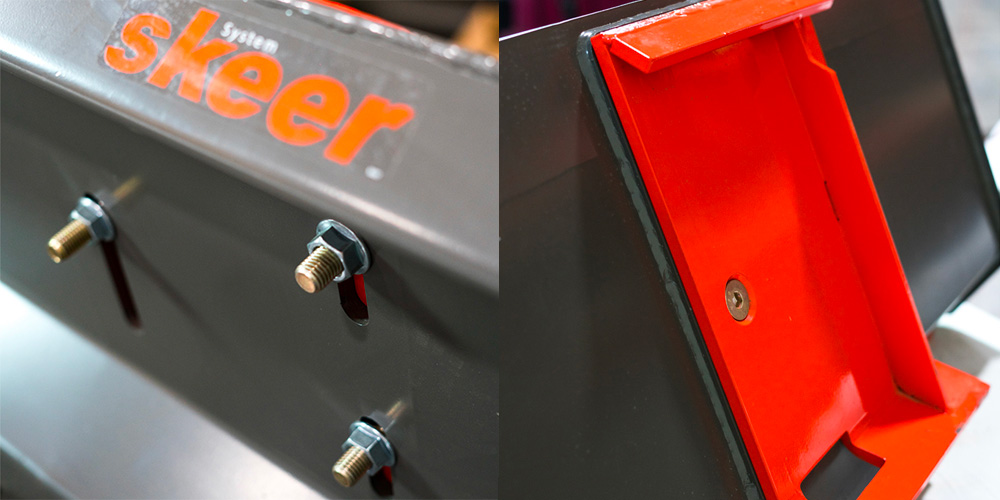 The Skeer Bucket also comes standard with an adjsutable quick attach. This lets you precisely tweak and adjust the height of the bucket on the quick attach, ensuring optimal operation that can be dialed-in to the exact job or application you're working on. This precision is what sets the Skeer System apart, and what allows for the Skeer Bucket to excel in leveling and grading, as well as traditional digging and transport of materials.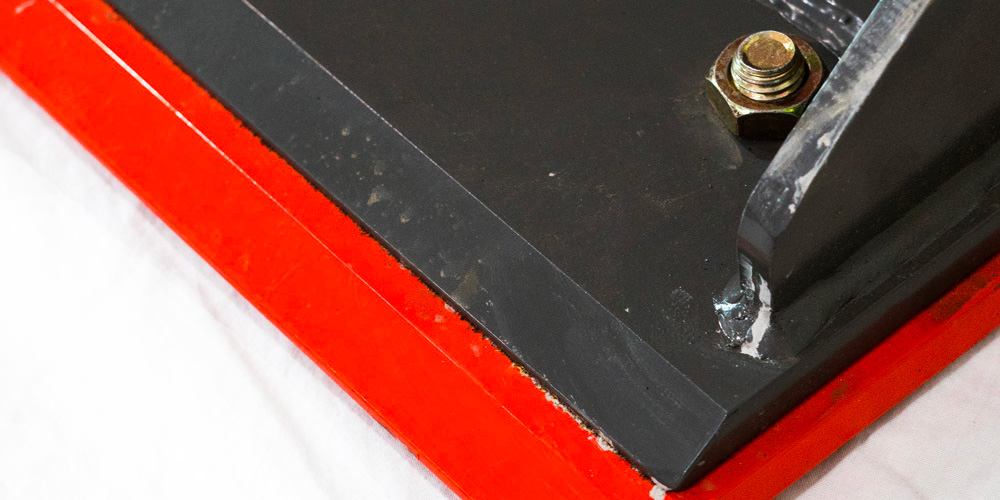 The Skeer Bucket has been designed with a flat cutting edge, allowing for excellent operation in both forward and reverse operation. This ensures quality grading and digging with consistent, repeatable results. In addition to this design, durability has been added to this tool thanks to additional wear plates where you need it most on the bottom of the bucket. This added feature ensures the Skeer Bucket remains protected, durable and long-lasting, no matter how constant the operation or how heavy-duty the jobs its subjected to.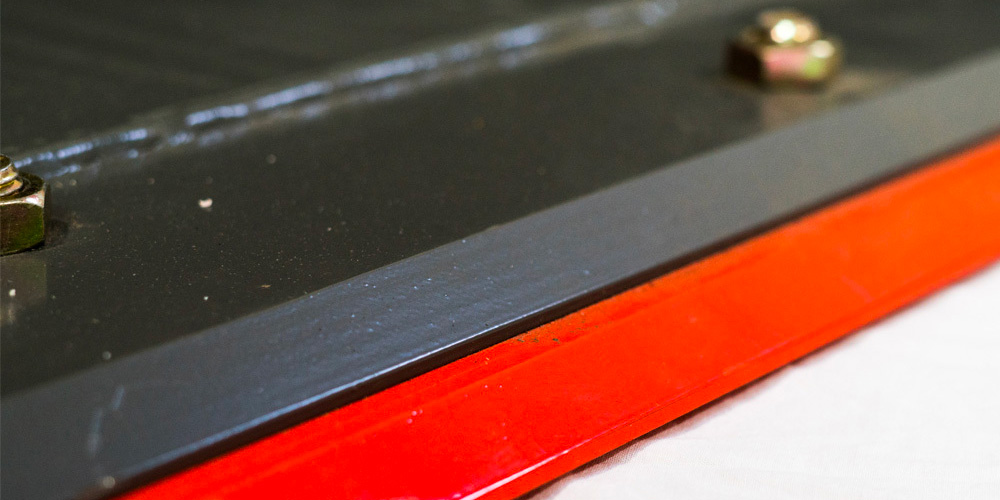 The front edge of the Skeer Bucket measures in at 1" wider than the base. This is a design element that takes inspiration from dump trucks, a method that allows for faster and more efficient dumping of material.
Skeer Bucket Specifications
Base of the Bucket: 81"
Front of the Bucket: 82"
Bucket Cutting Edge: 84"
Additional Skeer Information and Content
- Click here to read our full blog spotlight of the Skeer Blade and Grading System for Skid Steer Loaders
- Click here to see our full Photo Gallery Spotlight of the Skeer Pro Plus Attachment