Posted by Mackenzi Griffin on 5th Oct 2023
There's something undeniably rugged about navigating the wild, untamed expanses of any patch of land. Operators who have spent countless hours behind the controls of aexcavatorcan attest to the landscape's unpredictable nature, both its charms and challenges. From thickets of brambles to unrelenting saplings that spring up after a good rain, every piece of land tells a story. But sometimes, that story needs a bit of editing. And for that, the right tools are paramount.
Enter the flail mower, this attachment engages in a battle with nature, mowing down even the most stubborn brush and saplings, to create a landscape that is useful and visually appealing. When attached to your excavator, the flail mower turns your machinery into a landscape-taming beast. Eterra's EX Flail Mowers each have their own unique strengths and uses, highlighted below.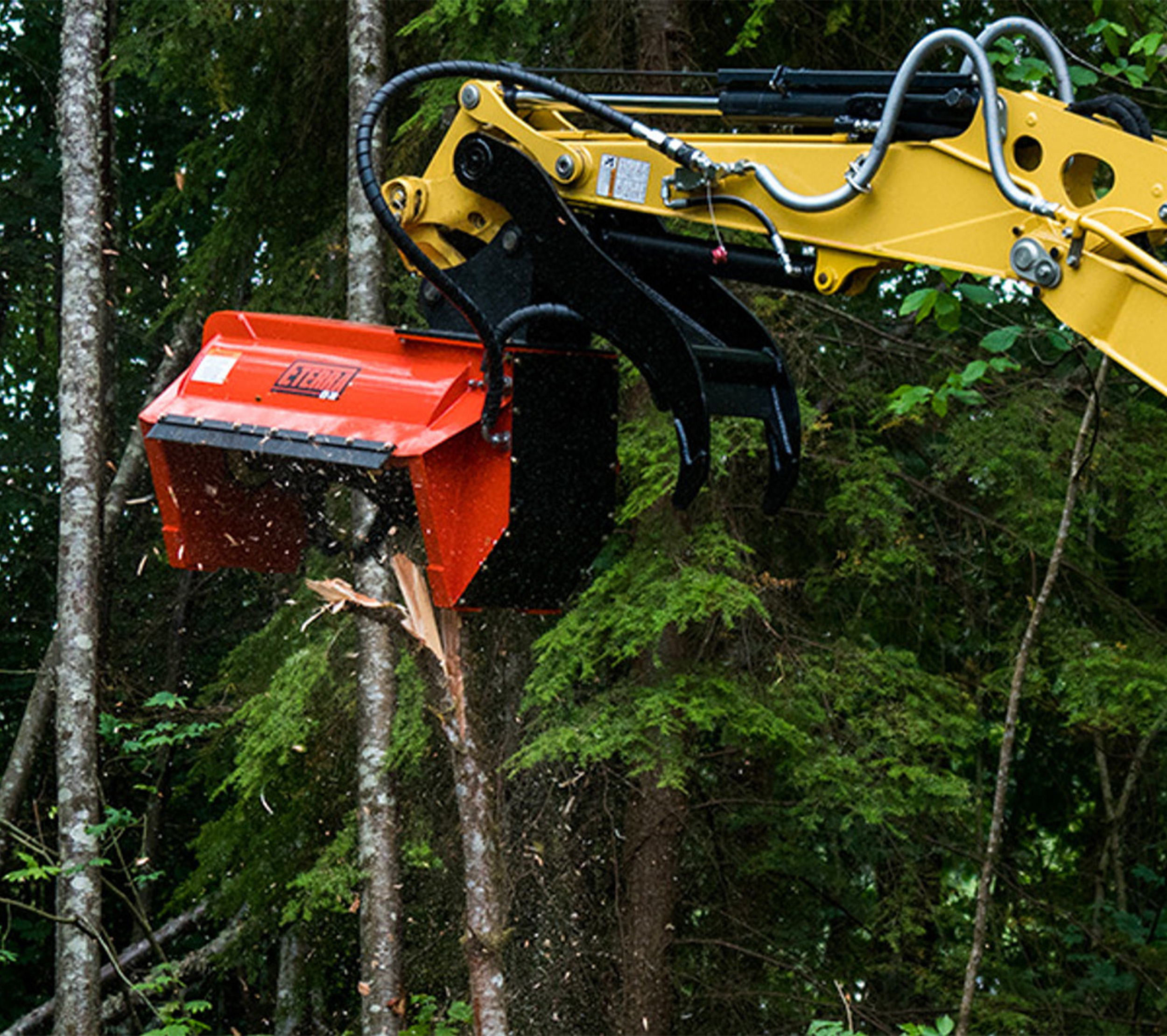 The Compact Powerhouse | EX-30M Mini Excavator Flail Mower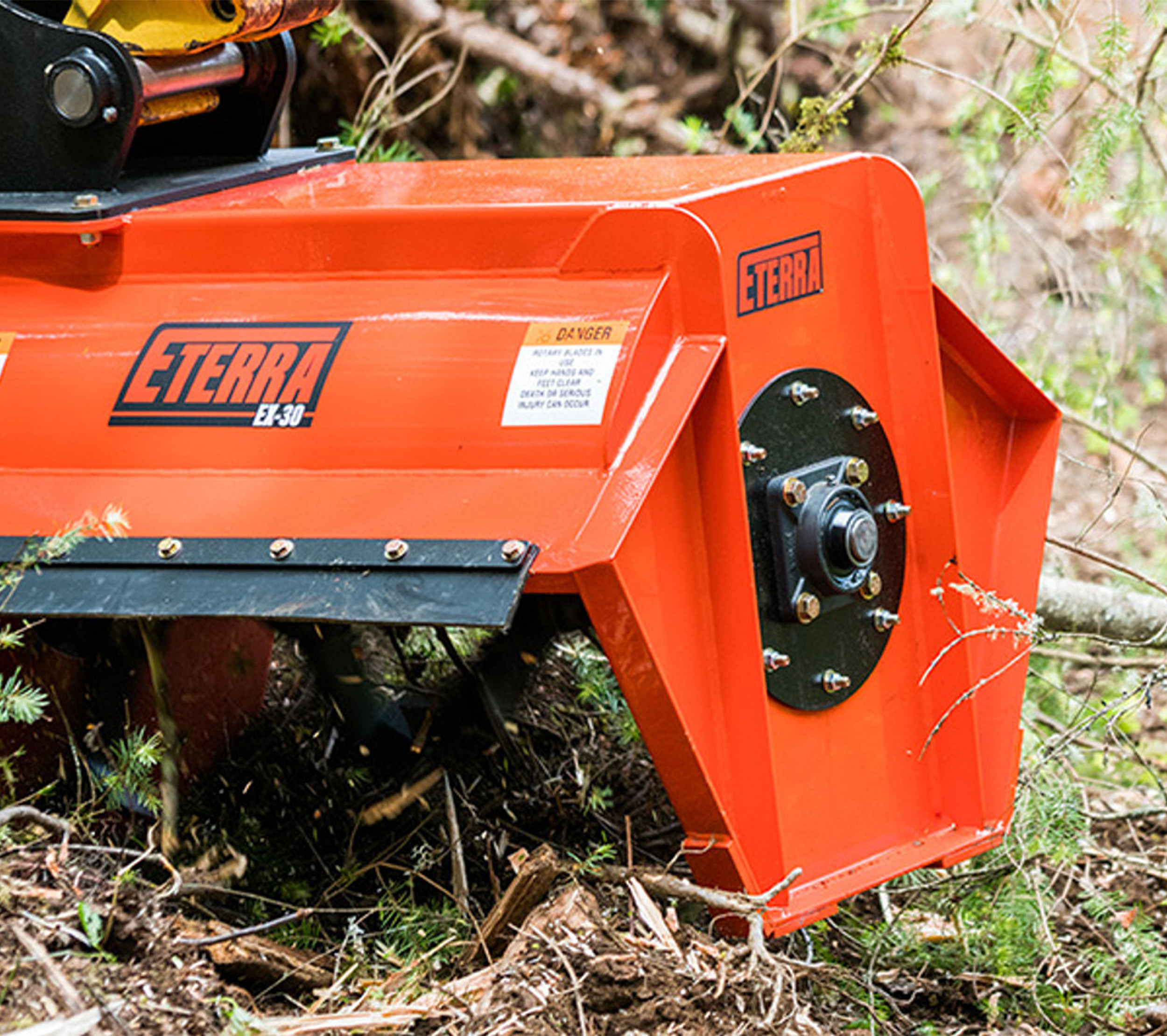 The EX-30M Mini Excavator Flail Mower captures the essence of efficiency and power. Designed for those tight spaces and challenging patches, this flail mower makes short work of clearing narrow pathways, its compact design can slip into narrow spaces to clear out overgrowth with precision.
Don't let its size fool you. With a powerful rotor system, this flail mower can tackle dense brush and clear every inch with as much force as the full-sized model. Its agility also makes it ideal for creating fire breaks, clearing out potentially dangerous dry vegetation.
The EX-30M is fabricated with high-grade steel construction that delivers extreme durability in any condition. The finely balanced rotor with flail hammers provides an even cut, while the direct drive motor delivers consistent power. This attachment is the definition of a big thing in a compact package.
The Versatile Warrior | EX-30 Excavator Flail Mower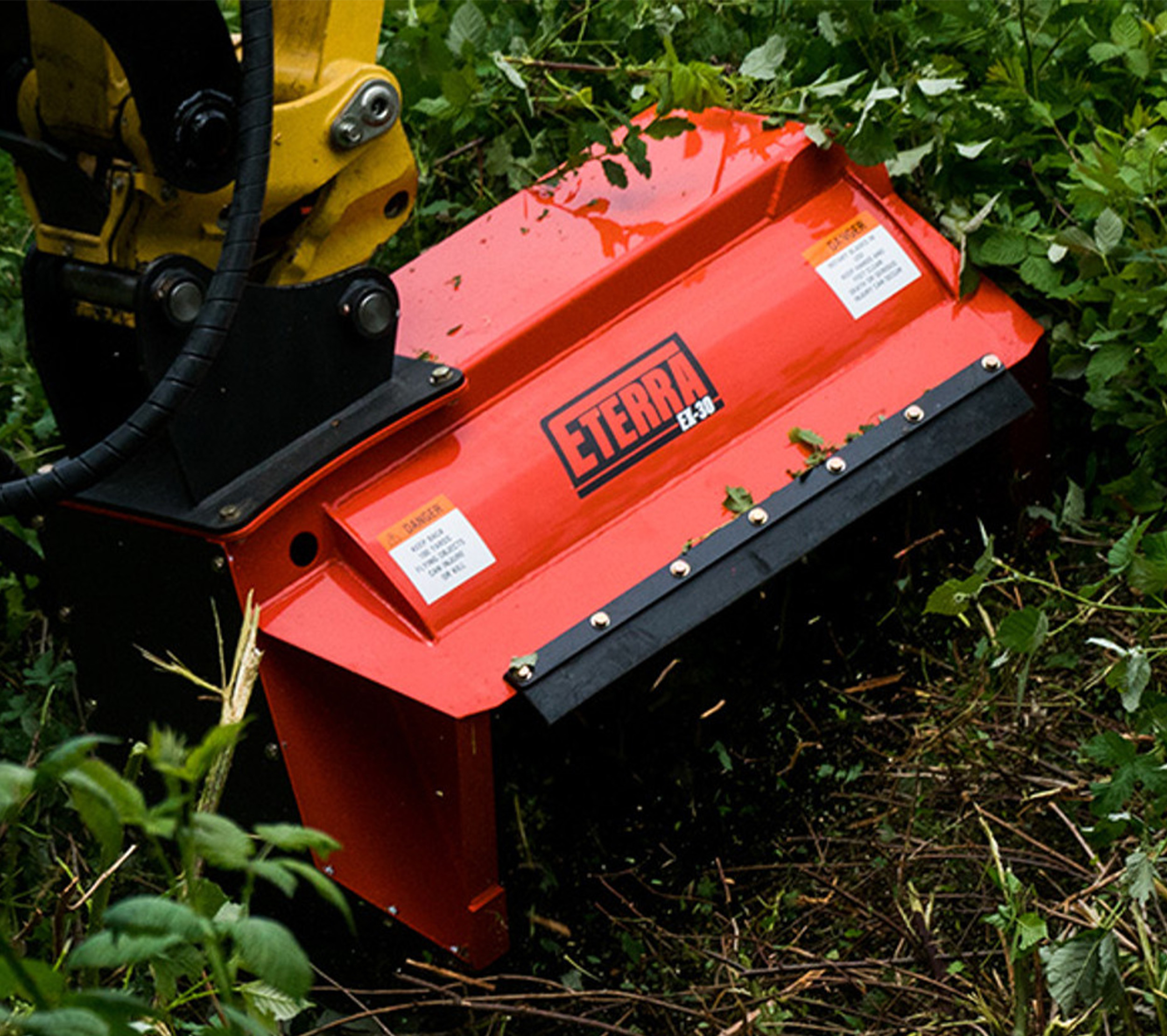 Scaling up from the Mini, the EX-30 Excavator Flail Mower is for those who demand a bit more from their equipment. With a wider cut, the EX-30 is perfect for maintaining larger areas, ensuring consistency across vast expanses. The secret behind the EX-30 lies in its heavy-duty construction, designed for longer operational hours. The high-torque motor ensures it doesn't lose power midway, while the cutting drums, equipped with tempered flail hammers, guarantee that each cut is clean and precise.
The Heavyweight Champion | EX-40 Excavator Flail Mower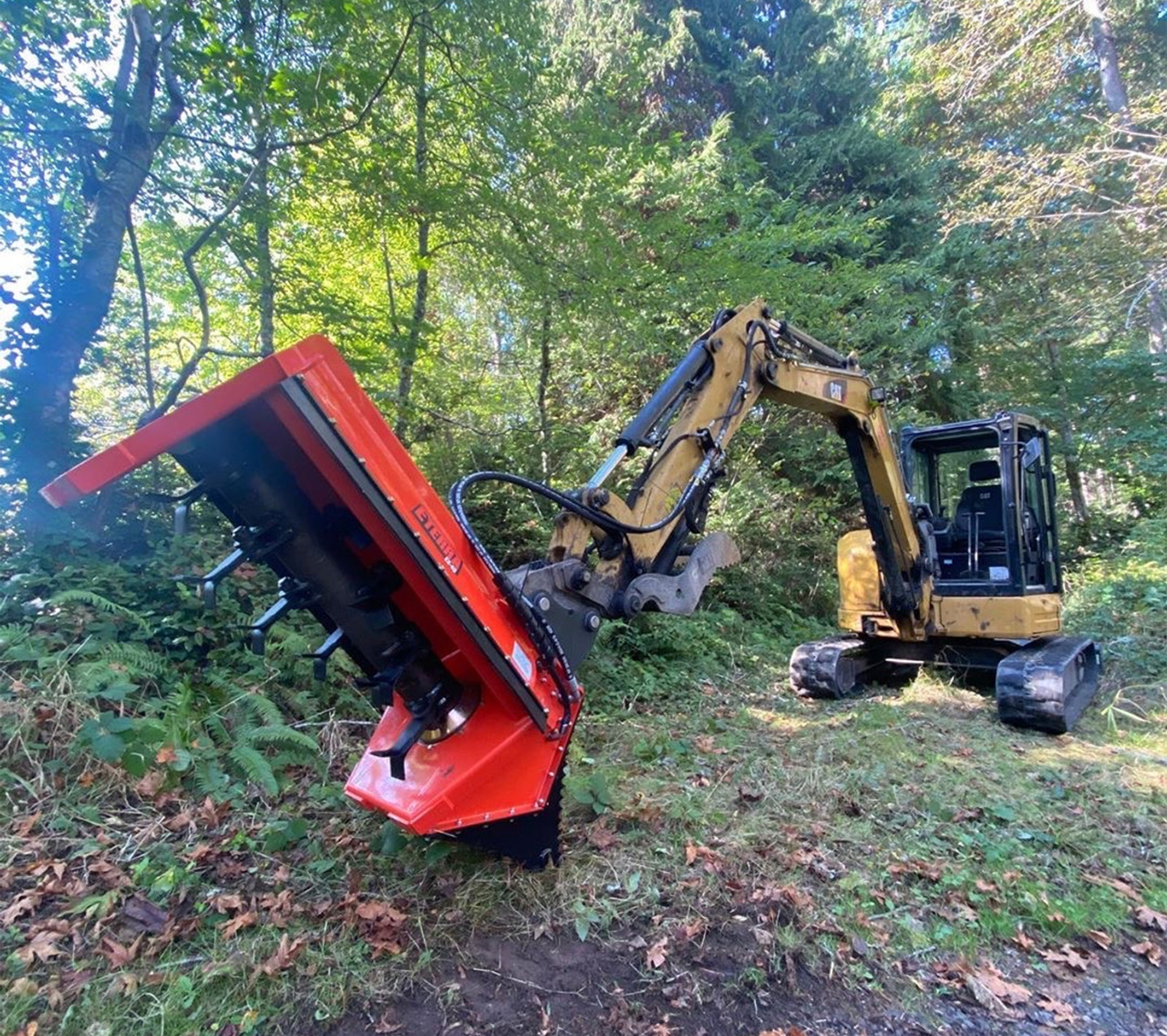 For those brutal, demanding projects, the EX-40 Excavator Flail Mower is the attachment of choice. For expansive commercial lands, this flail mower offers unmatched power and consistency. It achieves this prowess through its robust construction. The power-packed motor combined with hydraulic efficiency ensures peak performance. And then there's the rotor, armed with flail hammers, which makes sure that each pass results in an even, consistent cut, irrespective of the toughness of the brush.
Every moment wasted battling a stubborn piece of land, every extra hour spent on a task that should've been shorter, adds up. Whether you're using the compact EX-30M for tight spaces, the versatile EX-30 for varied tasks, or the behemoth EX-40 for mammoth projects, you're ensuring that you save on both time and costs. These mowers don't just do the job; they excel at it. Every inch of their design speaks of efficiency, ensuring that your landscapes aren't just maintained, but transformed. Here's to fewer challenges and more breathtaking vistas!