Posted by Hailey Miller on 31st Jan 2023
Top Attachments To Order Now Before the Busy Season
Springtime is right around the corner, which means for many, the start of the busy season. Start of the long hours, loads of work, and just barely having enough staff to keep up with the tasks at hand. At times it can get pretty overwhelming to keep up with the work which is why it is essential to have the right equipment for the job.
Choosing the correct attachment that works with your machine, whether that may be a Komatsu Excavator, CAT Skid Steer, or a John Deere Tractor is a very essential step in narrowing your attachment options for your specific line of work.
Why Should You Order Attachments Now?
If you are purchasing your attachments online or even in person, it is important to start thinking ahead and planning the types of attachments you need for the busy season so you can ensure that it will arrive on time, or even better earlier than needed.
Here at Skid Steer Solutions, we specialize in providing availability for a variety of attachments so you can get the attachments you need with a quick turnaround. But spring is a little over a month away and we want to remind you, the longer you wait, the longer it will take for you to get the attachments that will make your life easier this busy season.
Top 3 Attachments You Need for Spring 2023
Mowers
One of the main benefits of landscaping and mowing jobs is how easy it is to retain the customers you work for. During the growing season, the average person mows their lawn once every week. This means that you can continually make a weekly income off the same customer by mowing or clearing their property on a regular schedule.
Attaching a mower to your excavator, skid steer, mini skid steer, or whatever other types of heavy machinery allows you to tackle larger areas of land at a much faster rate than your normal lawn mower can handle. This allows you to speed up your production and work more efficiently as a skid steer operator or excavator operator.
Top Skid Steer Mower Attachments to Consider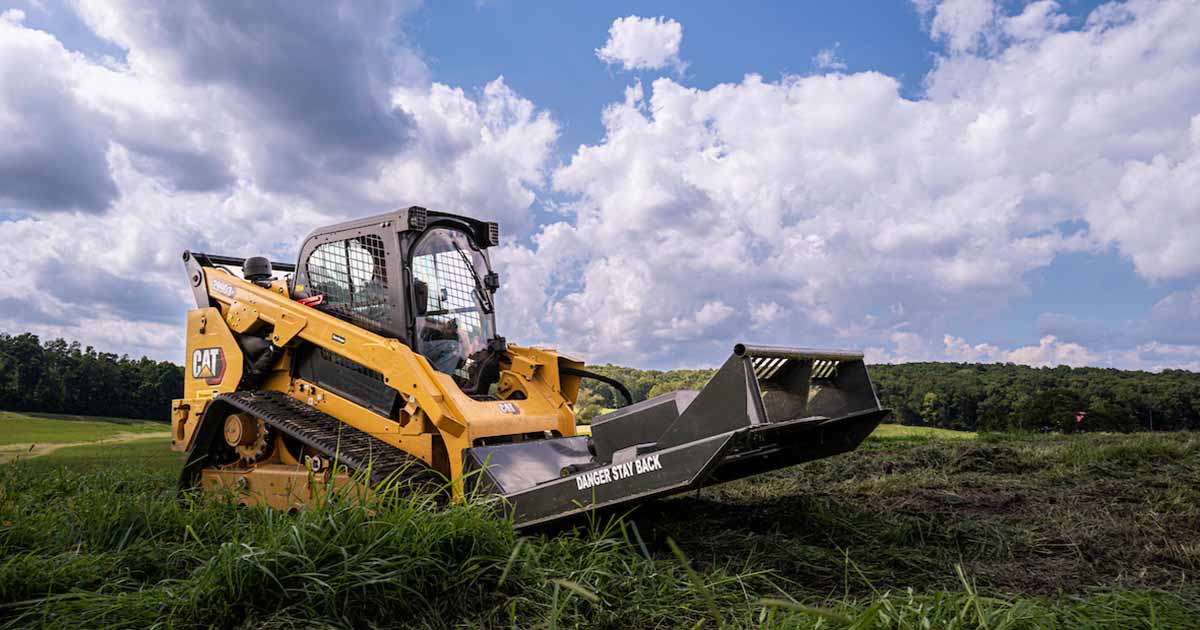 Top Excavator Mowers to Consider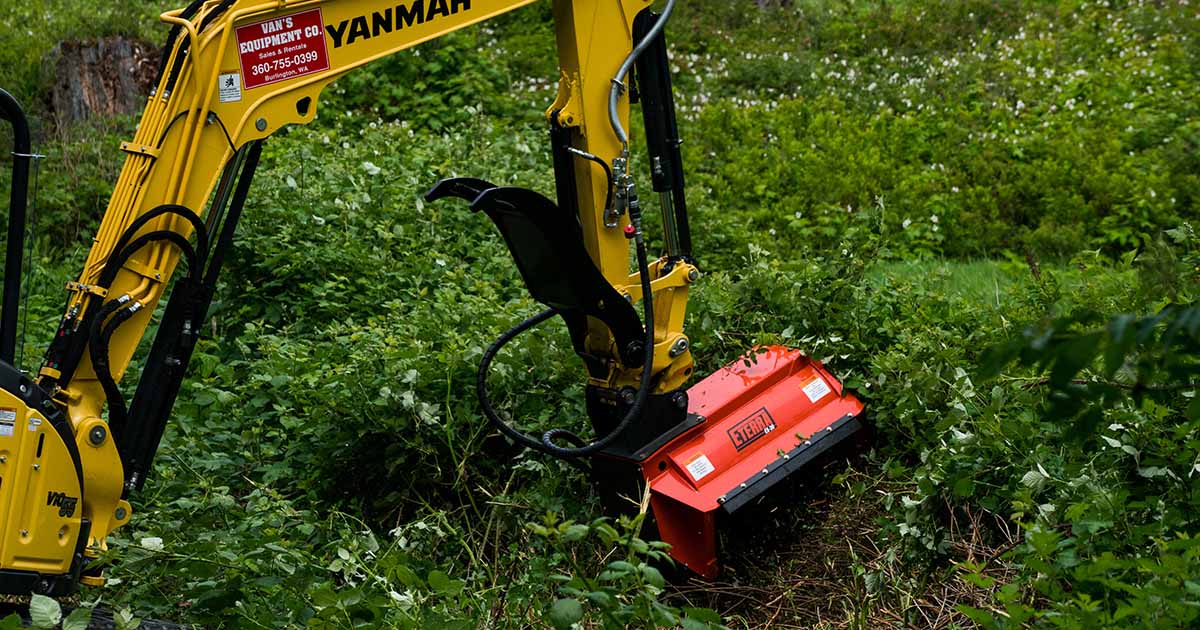 Top Mini Skid Steer Mowers to Consider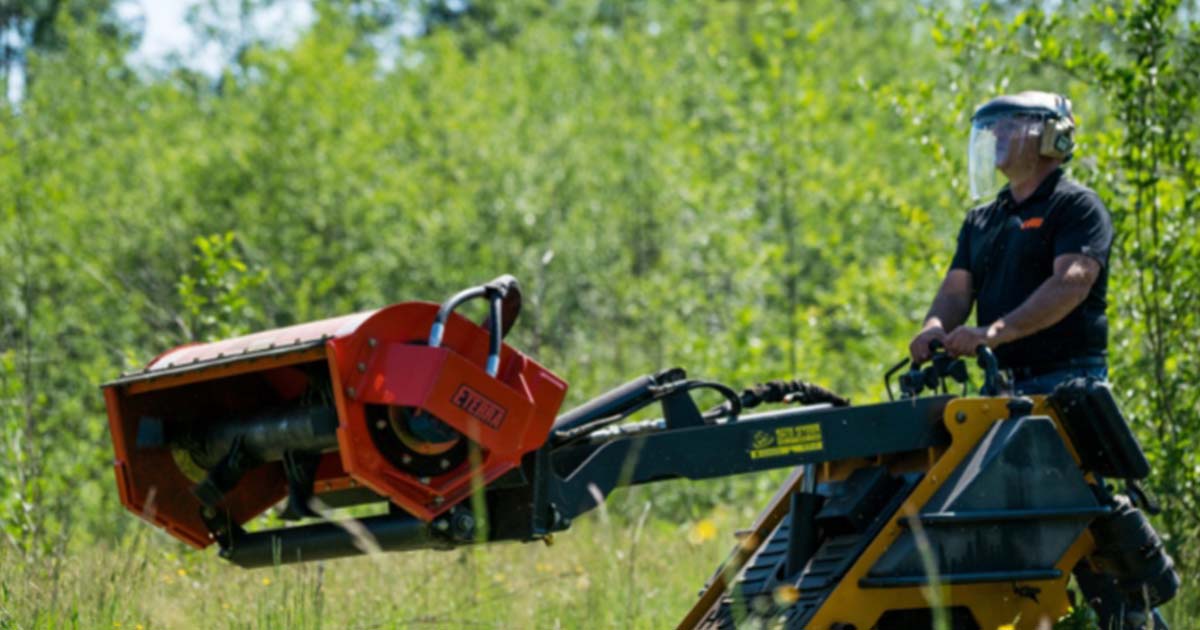 Grapples
Every machine operator needs to consider purchasing a grapple if they handle large material on a daily/weekly basis. Grapples reduce the amount of work and allow you to accomplish more with minimal labor. When deciding on the right grapple for your line of work there is a lot to consider. See below the grapples and their uses.
Rock Grapples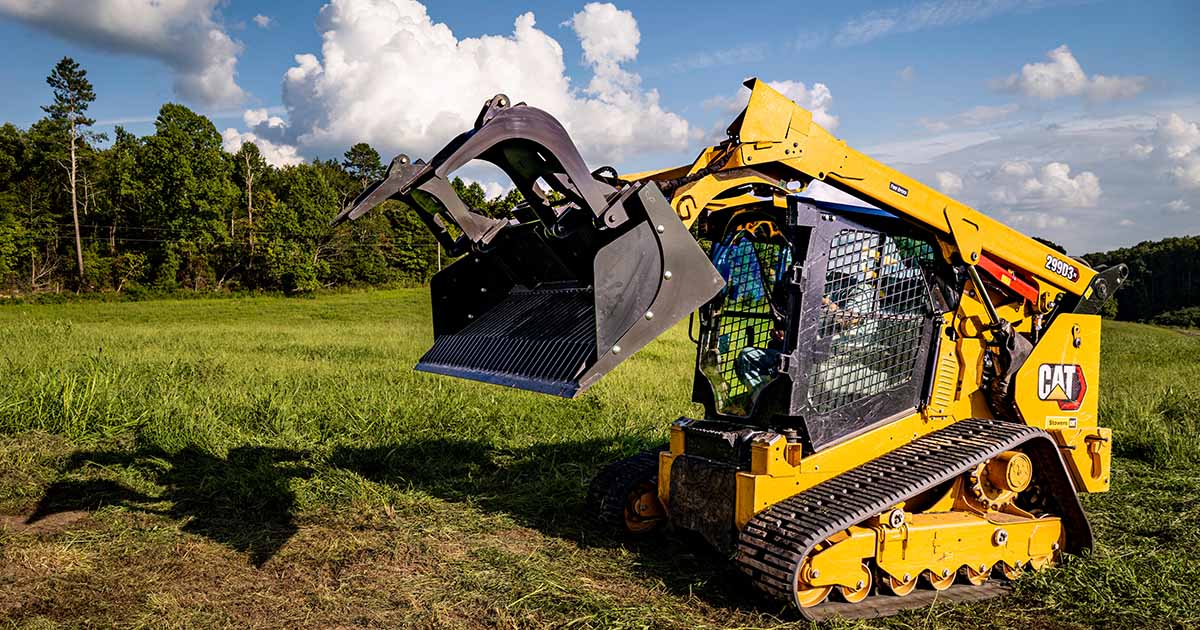 One of the main features of the rock grapples is the spacing between the tines, which allows them to sift through smaller materials like dirt and sand while securing larger rocks or logs for easy transport. Rock grapples are made for lifting large, awkward materials, and is one of the top construction equipment that is built to last.
Best Selling Rock Grapples
Root Grapples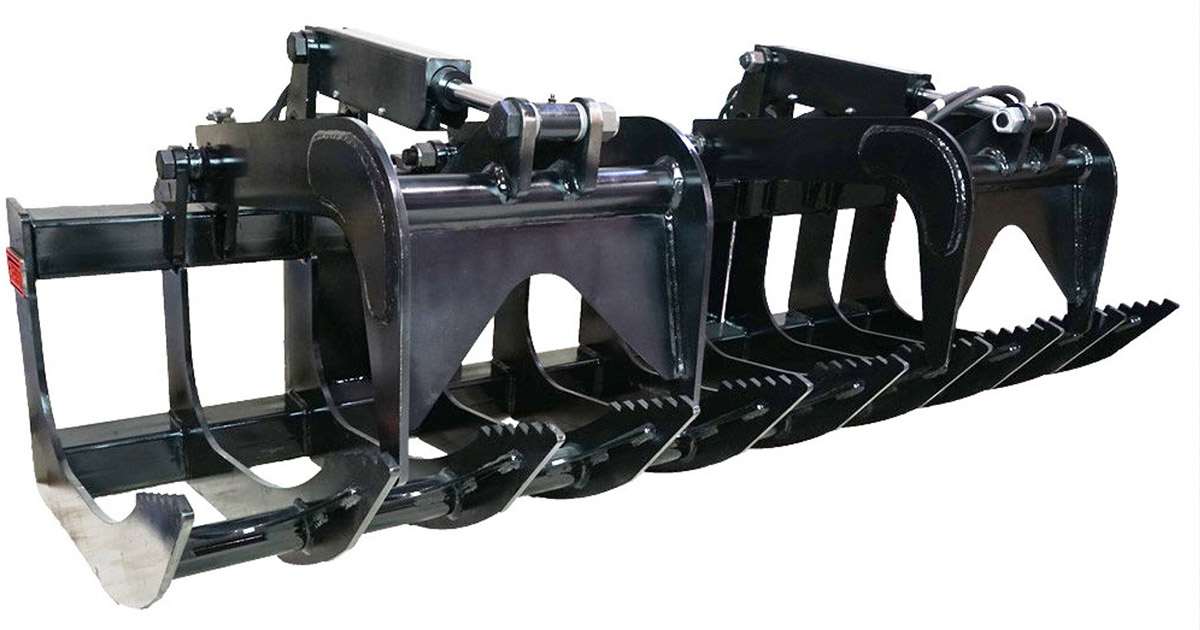 One of the features that stand out for root grapples also know as brush grapples is their capability to tear out roots and material under the ground with minimal labor. Using your Skid Steer or any other machine, this attachment can save you time and money and is an attachment every skid steer operator will want to consider.
Best Selling Root Grapple
Grapple Buckets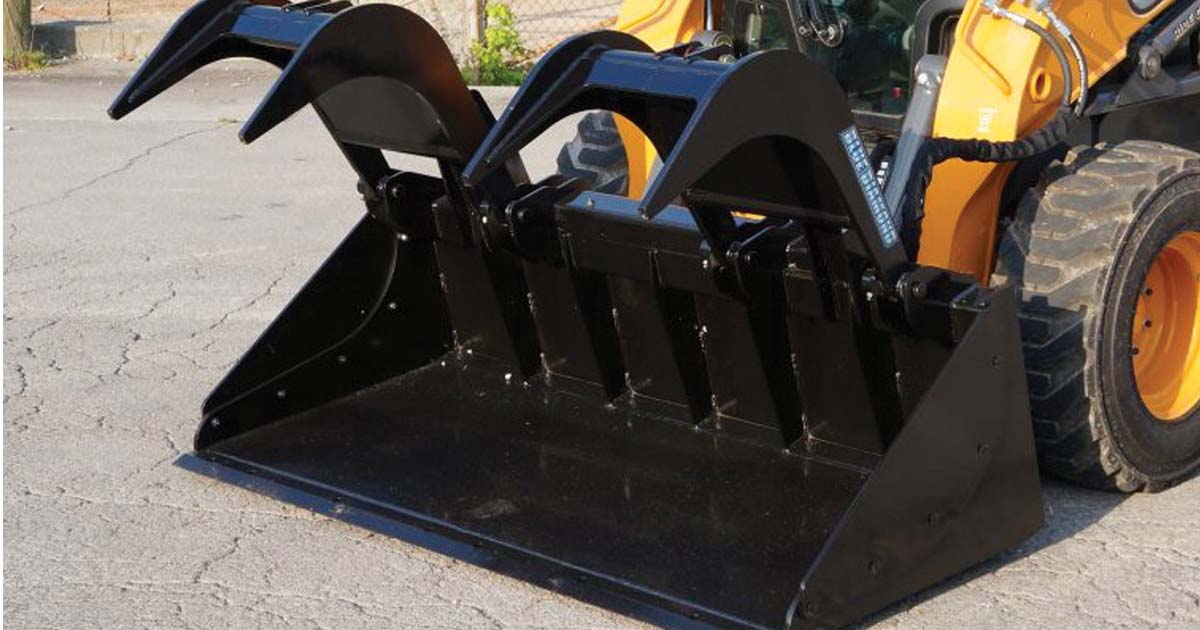 Grapple Buckets are ideal when it comes to general material handling and clean-up work. The bucket allows you to scoop up, rocks, dirt, or any other material you can think of and secure it with the grapple for easy transport. If you transport material, this is a great option to consider.
Best Selling Grapple Buckets
Mulchers
Similar to mowers, Mulcher attachments are an ideal attachment to add to your arsenal before the spring season. These types of attachments allow you to clear unwanted trees and brush from an area without harming the soil or vegetation below. When deciding on the right attachment for your job, you will want to ensure the correct Mulcher style for your line of work.
Disc Mulchers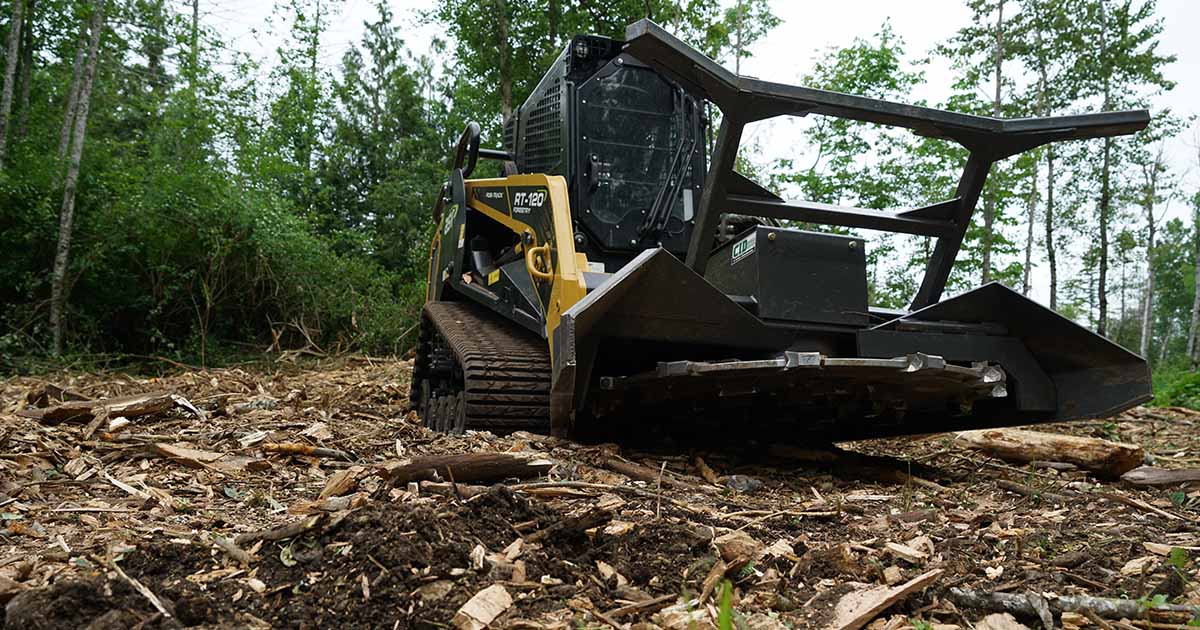 One of the biggest benefits of Disc Mulchers is the speed of these attachments. They are ideal when you want to cut large areas with a variety of sizes of trees. They can cut large trees down at a fast rate so you can finish those land-clearing jobs efficiently.
One thing to note is that disc mulchers do have a messier finish than drum mulchers and aren't as efficient when grinding stumps.
Best Selling Disc Mulchers
Drum Mulchers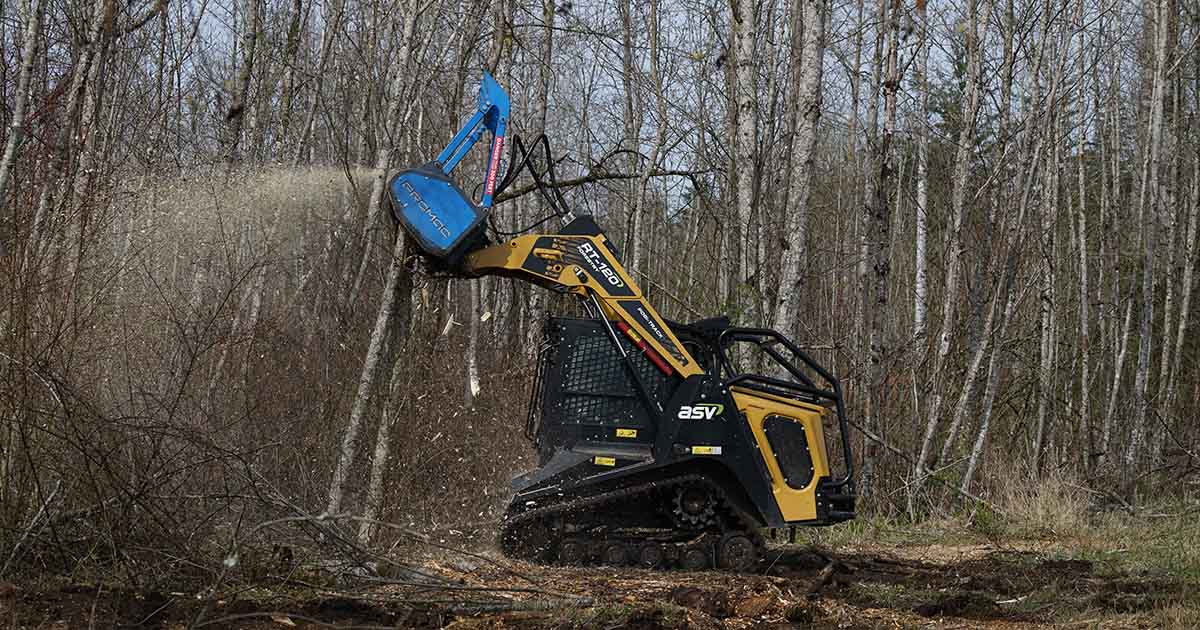 Drum Mulchers allow you to cut trees down and mulch the stumps 1-2" below the ground, allowing you to have a nice clean finish on the land. Although it is a bit slower than the Disc Mulcher, they are just as efficient when it comes to land clearing. Finding a Forestry Mulcher that has replacement teeth available is another important feature so you can replace it when the teeth get worn down.
Best Selling Drum Mulchers
If you have any remaining questions about the right attachment to stock up on before this upcoming spring, feel free to reach out to our product experts to help with any questions you may have.