Posted by Mackenzi Griffin Photo: Mike B. on 20th Apr 2023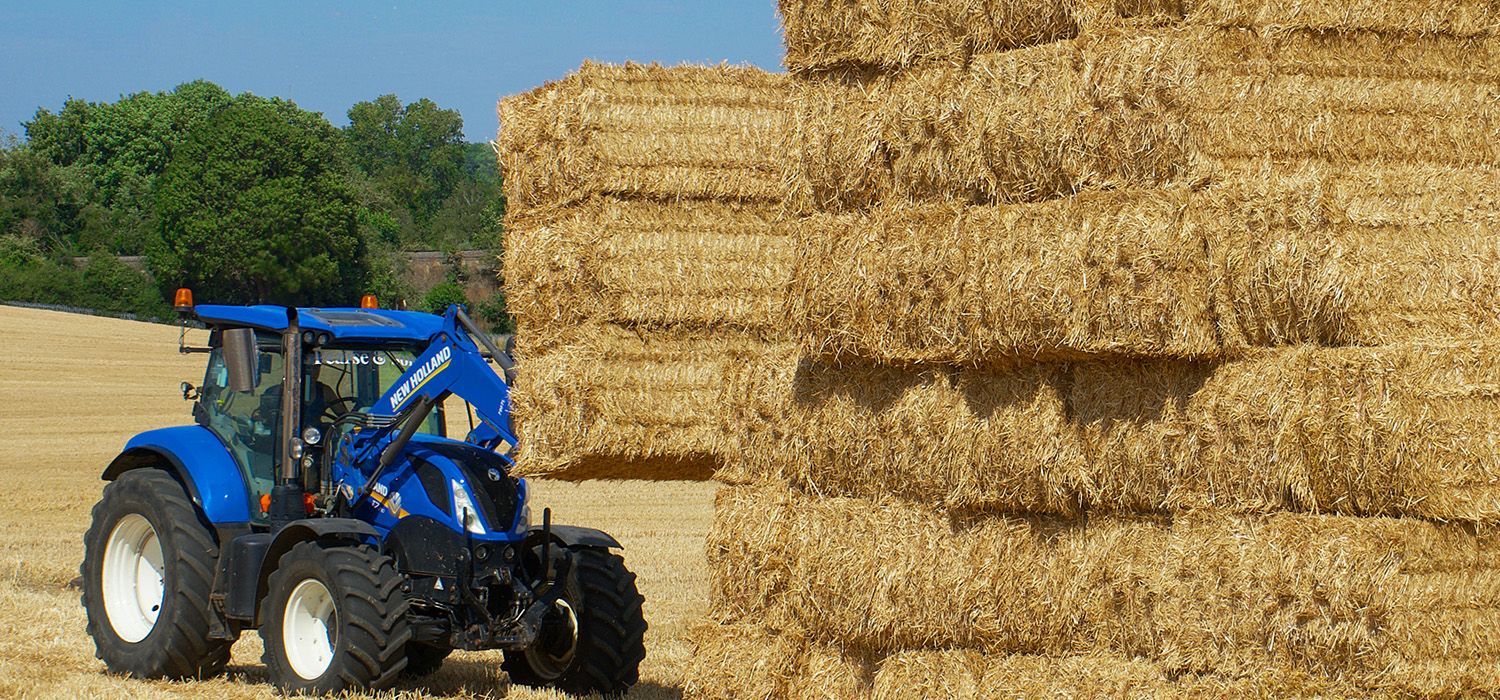 Haying is rarely any rancher or farmer's favorite job but, the right equipment can make all the difference in the world. We have rounded up some of the top hay attachments for your skid steer or tractorto helpmake the most out of your farming operations.
Bale Spears
First on the list is hay or bale spears. If you are looking for a reliable way to lift and transport round and square bales, then this is the attachment for you. Our favorite bale spears feature high-quality steel prongs that easily pierce through the center of the bale, allowing you to lift it up and easily move it wherever you need to.
CID's Double Adjustable Bale Spear attachment allows you to switch between2-to-6-footbales, no problem.
Skid Steer Double Adjustable Bale Spear Attachment | CID
This High Back design of this Bale Spear will give you more control and leverage when you are wrangling with large or small bales.
Skid Steer High Back Hay Spear Attachment | CID
Hay Grapples
Next up, hay grapples. When you're moving large quantities of hay at once, the strong arms of a grapple will be your savior.
CID's Bale Squeeze adjusts to easily accommodate 48" to 72" hay bales. Plus, it's durable and gentle on wrapped bales.
Skid Steer Hay Bale Squeezer Attachment | CID
This open-bottom bale grapple from Virnig firmly cradles bales and allows debris to sift through. Of course, you can use it plenty more than haying. The double cylinder opens wide enough to handle anything you need to move on your property.
Skid Steer Big Bale Grapple | Virnig


Hay Accumulators
Lastly, the hay accumulator attachment. If you are looking for a way to gather hay from the field efficiently then this is the attachment for you. The accumulator uses a series of rollers and belts to gather hay and compress it into tidy bales right there in the field.
CID's Hay Accumulator Grapple gathers between 8 and 10 bales at a time, allowing you to quickly transport them with your skid steer loader.
Skid Steer Hay Accumulator Grapple | CID
Easily mount Top Dog's Bale Accumulator to your skid steer or tractor and run it right from the operator's seat. This attachment allows you to gather, lift and load up to 6-10 square bales at a time, with no extra labor required.
Skid Steer Bale Accumulator Grapple | Top Dog Attachments
It goes without saying that any investment you make in the efficiency of your operation is going to be well worth it. Always choose the right attachment to fit your needs and operator skill level and we will take care of the rest.