Posted by Jayson Ramos on 6th Jun 2023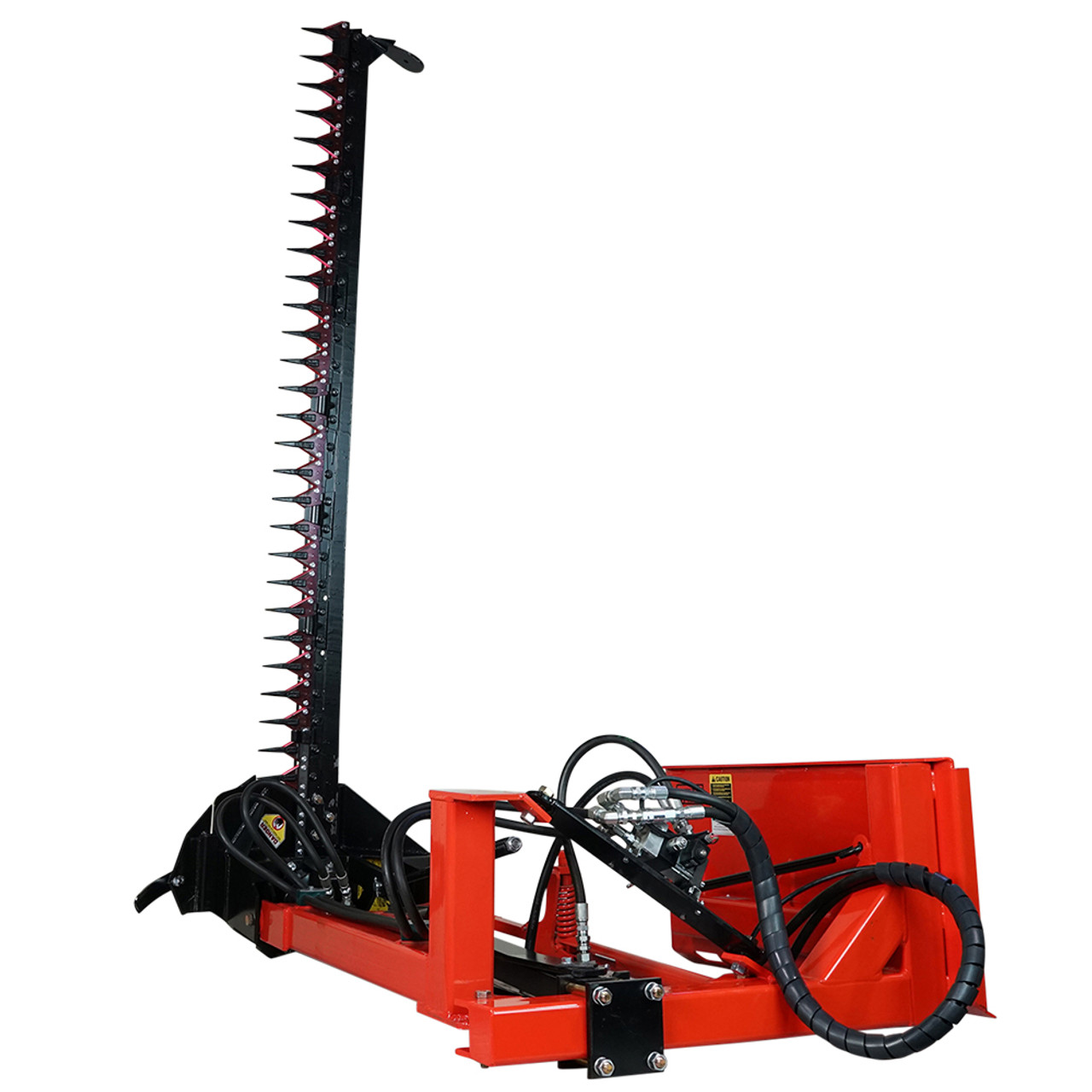 The Eterra Razor Sickle Bar Mower is the perfect tool for all your mowing needs. Whether you're a seasoned farmer, gardener, or landscaper, understanding the ins and outs of sickle bar mowers is essential. This blog will show you the ins and outs of applications, operation guidelines, and maintenance.

Through Thick and Thin
The Eterra Razor Sickle Bar Mower is a slimmer mower compared to traditional large area mowers. The slim design of sickle bar mowers gives you access to precise and efficient cutting along the trickiest of terrain. the razor allow you to adjust the angle of the mower to allow for all-terrain cutting, which is ideal for cutting alongside roads, maintaining large fields, meadow, and any other uneven surface. Sickle bar mowers are set with fixed cutting lengths as we see with the Eterra Razor Sickle Bar Mower, which allows you to cut up to 9 feet long. The Razor Mower also sport rotating blades which are designed for aggressive use; mowing through small trees, thick rose bushes, and any other dense vegetation with ease.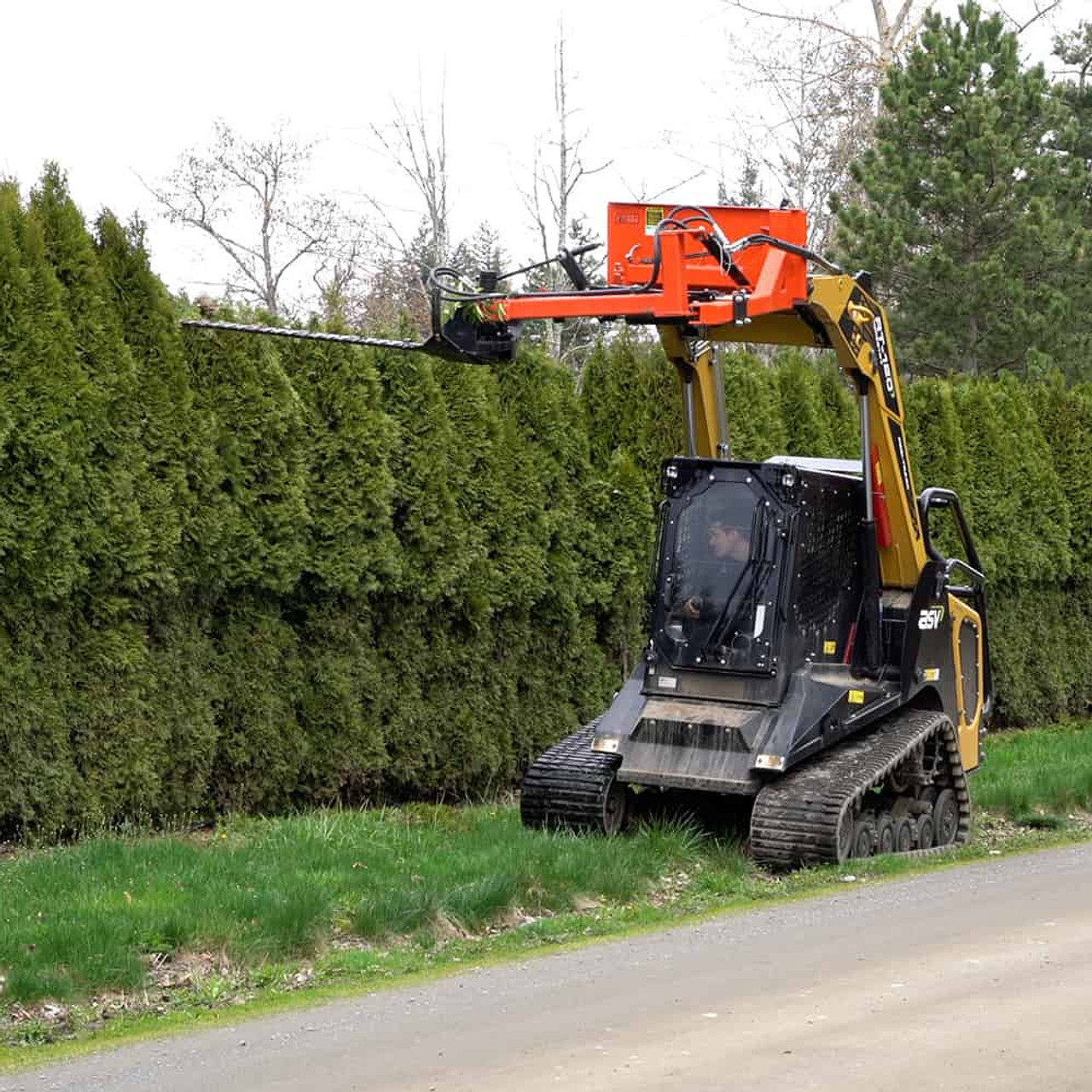 Eterra Skid Steer Razor Sickle Bar Mower trimming trees.
Operate With Confidence
Before operation, it is very important to go over how to operate your Razor Sickle Mower safely. Be sure to read the owner's manual before operation. To cut with precision, it is best to move the sickle bar mower at a consistent, steady pace, in one direction. For mowing projects that require high accuracy, be sure to go over areas you've already cut to ensure complete coverage. Once your operation is complete, store your sickle bar mower somewhere clean and dry to prevent rust.
Common Issues with Sickle Mowers
Sickle bar mowers come with common issues due to their slim design. Such issues include blade dullness, clogging, and uneven cutting. Thankfully, these common issues can be fixed with ease. For blade issues, a professional sharpening job should usually do the trick. If you're still not getting the results you want from your blades, there are a wide selection of replacement blades are available for purchase. If you're experiencing clogging, simply turn off your sickle bar mower, and clear out any material lodged in between the guards and blades. Debris and clogging guard upgrades are also available to prevent this. If you are experiencing uneven cutting during operation, refer to the owner's manual for a guide on how to realign your blades.
Sickle bar mowers are efficient and versatile tools for maintaining vegetation in any setting. The Razor Sickle Bar Mower stands above the competition thanks to its high quality design- built to last you a lifetime. By understanding its features, operation, and maintenance requirements, you can make the most of this attachment. Remember to prioritize safety, follow proper mowing techniques, and perform regular maintenance to ensure optimal performance. With a little practice and care, you'll become a mowing master in no time.