Posted by Maranda Wilson on 20th Oct 2016
Having an entire warehouse of heavy machinery attachments comes in handy when you need to remove a couple trees on-site.
We called on the help of our staff to get the job done. What began as a simple job turned into hours of fun in the dirt— sounds like an average day at Skid Steer Solutions to me!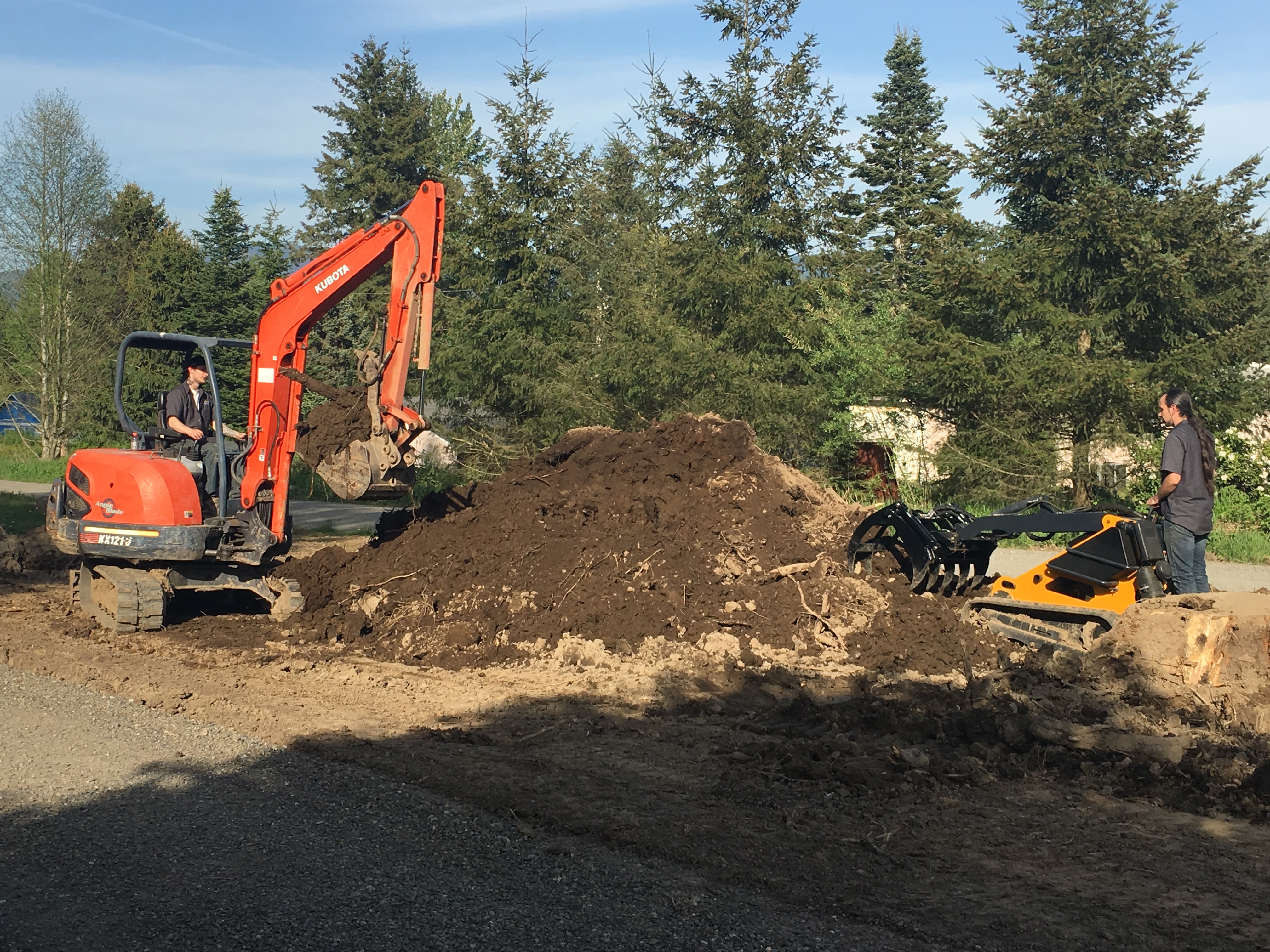 Uprooting the roots and transporting the removal materials was a team effort! Remove roots while you rake with a 36" Mini Skid Steer Brush Grapple (as seen on the right). For removing the tree stump, we used a bucket attachment on our excavator. The standard digging bucket and thumb was great for pulling the roots out of the ground and clearing the rocks around the stump so that the skid steers could get it under it. For next time, it would have been nice to have had a mini excavator grapple!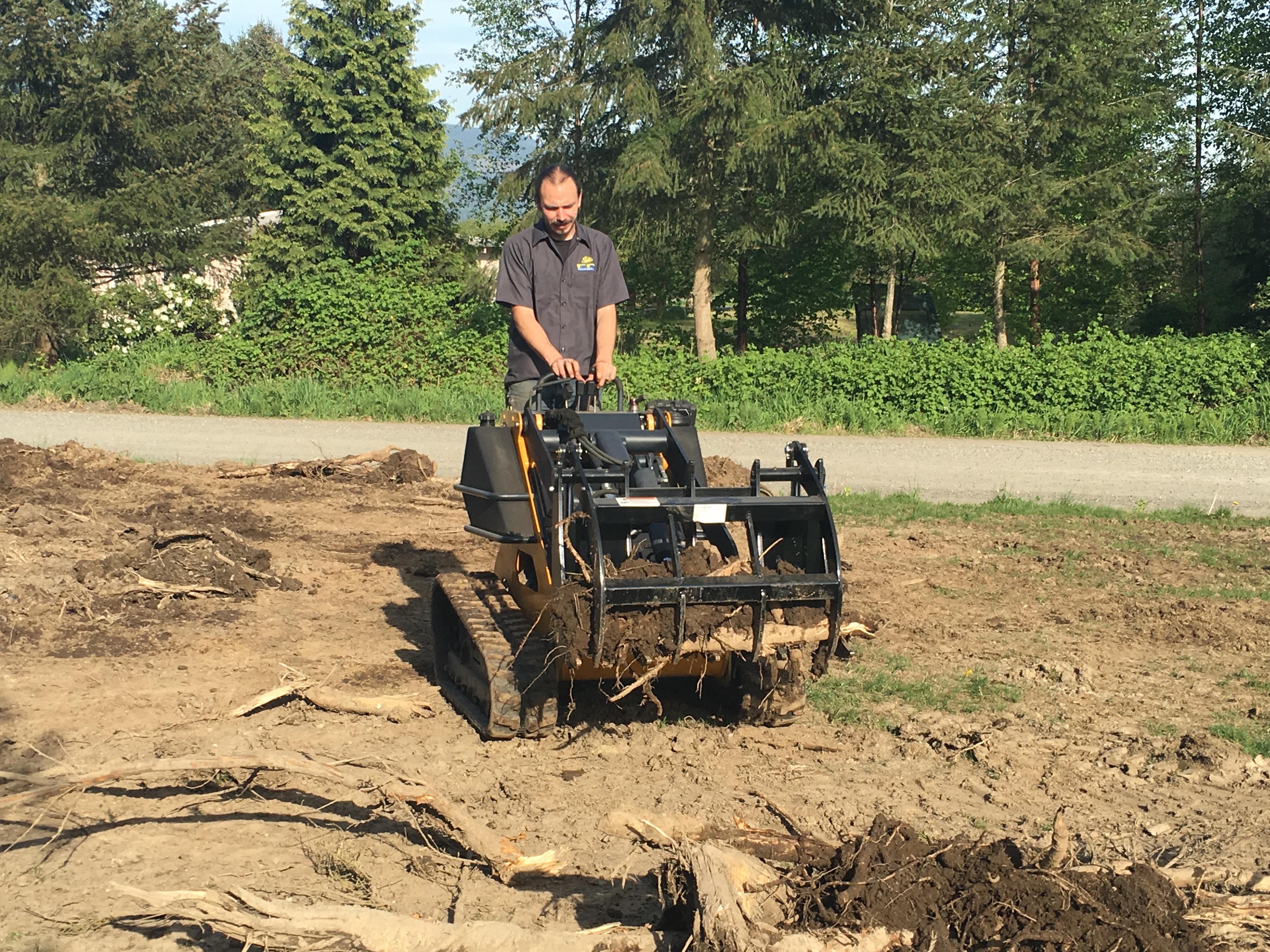 Eterra GR35-EX Excavator in action. Ideal for transporting larger materials such as brush, trees, logs, and rocks, but also great for tearing roots from directly out of the ground (as shown above). Model also available for skid steer backhoe boom.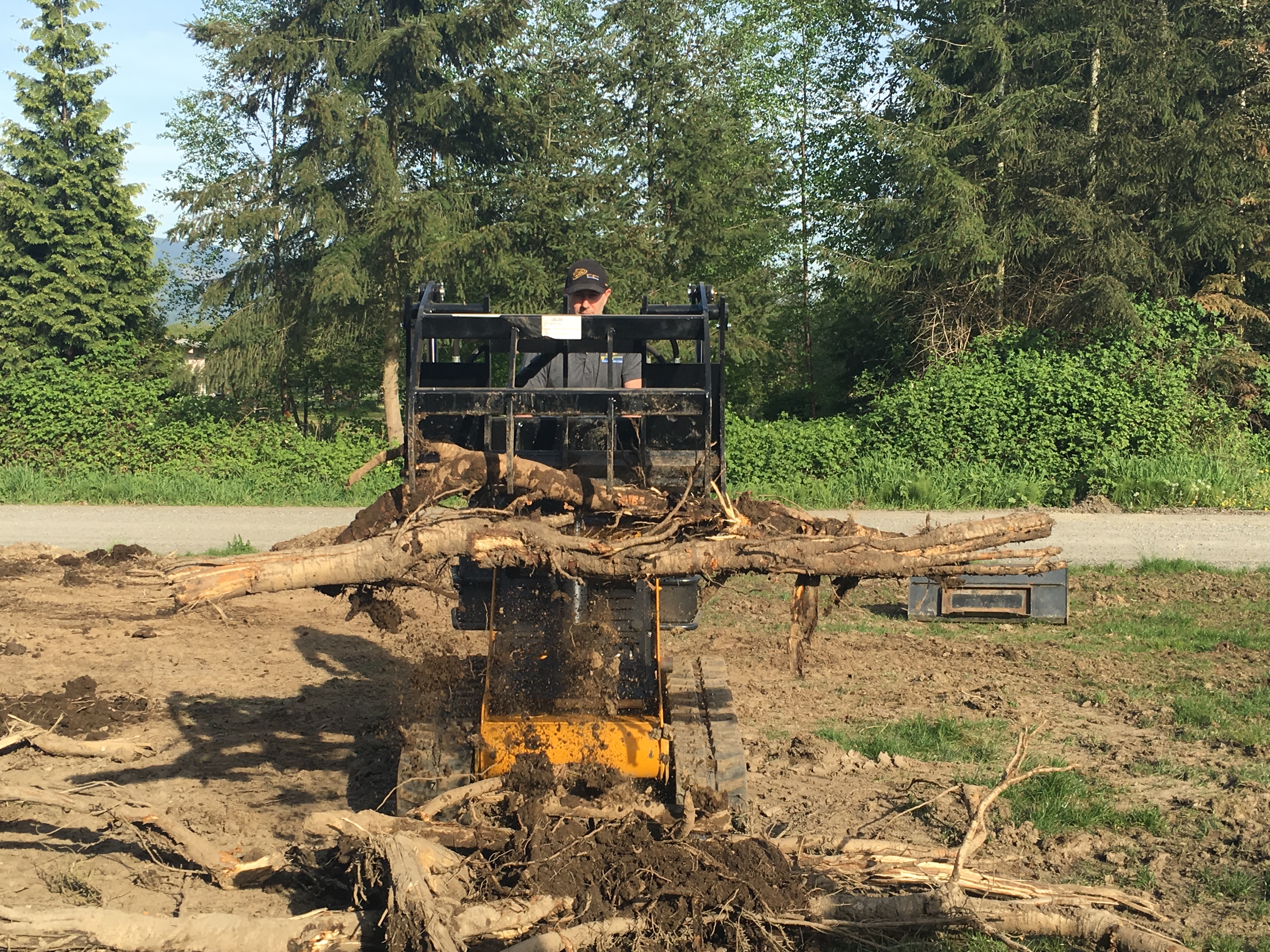 Built from 1/2" AR400 structural steel, these grapples are built to last.
Our President, Rob Leib, playing around with Eterra's E40, the 48" Mini Skid Steer Backhoe. It has an impressive overall reach of 54" with a digging depth of 4 ft. If you intend to work in a full-size skid steer, consider Eterra's Tree Spade attachment because it, like a bucket attachment, harnesses the deep scooping motion necessary to fully uproot trees.