Posted by Jorden on 30th Jun 2015
Big News at SkidSteerSolutions.com
If you ever felt intrigued by one of our products or had a question about an application or maybe a machine issue, you have likely called in and spoken with the kind and helpful guy named Craig. That's our Australian sales director or as we call him, "Skippy".
Skippy left us 8 years ago for his homeland of Australia to be with family and to start one of his own. He's answered most all of your calls, thousand's of your emails and he's done this all from a completely opposite time zone. Yes, he did a lot of nightshifts just to beat the rain and cold of the Pacific Northwest but anything for the beaches and warm weather over there, he says.
So what's with this story? Welcome back?
Well, it has been a few years in the making and it is finally here. Craig is back in the USA and we are happy to have him back!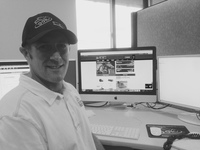 Send him a live chat message saying G'day, maybe he can help you out with some attachments!
Q & A with Craig!
Q - What's your favorite color?
A - Blue
Q: Favorite athlete?
A: Russell Wilson, or Richard Sherman but Russell Wilson is probably my favorite.
Q: Favorite music or band?
A: Pearl Jam
Q - What's your favorite hobby?
A: Surfing (when it's not too cold)
Q: If you were to have any brand of Skid Steer, which would it be?
A: Good question, tough one. ASV RC-100...maybe. No, I'd have the Kubota SVL-90. Done deal. I guess I like the color orange too.
Q: What's one of your best memories working here?
A: I had a chocolate ice cream cake when I was five... (Pause), Oh, working here!? (laughing). Building the first Sickle Bar mowers with Rob when Eterra was starting out at the shed (shop at the family home). Those were good times, always a laugh out there.
Q: You've worn the hat in here everyday since you have come back, is it comfortable?
A: It is. Shirts a little big but we won't go there lol.
Q: How long have you been officially working here?
A: 10 years! Towards the end of this year it will be 10 years.
Q: What is your favorite part about this job?
A: Talking to... Talking to and meeting new people. Many different characters out there but the best part is that in this business (equipment), people are very nice to you and we take care of them so it's all smiles.
Q: Any new favorite food here in the U.S?
A: In the U.S... (pause), the Ribs we had the other night for sure.
Craig at his new house in Washington State and SkidSteerSolutions.com lending a hand with some Fence post holes.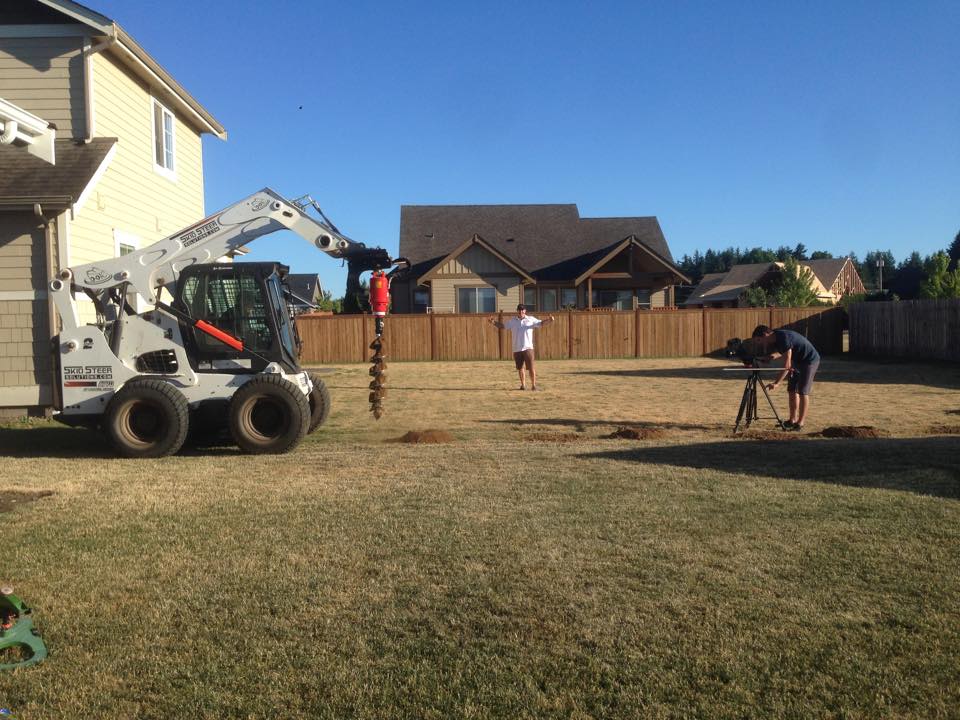 Welcome back Skippy, just in time for the 4th of July!
Cheers everyone.