Posted by Robert Leib on 29th Mar 2015
We visited the Thompson Mills Heritage Site near Albany, Oregon to demonstrate our Raptor Boom Arm equipped with our Sidewinder Flail. Their objective was to be able to mow the river banks with their new Bobcat T650 and get right down to the rivers edge. They had not seen anything like our Raptor on the market but for the price they wanted to be sure that the Raptor could reach and perform.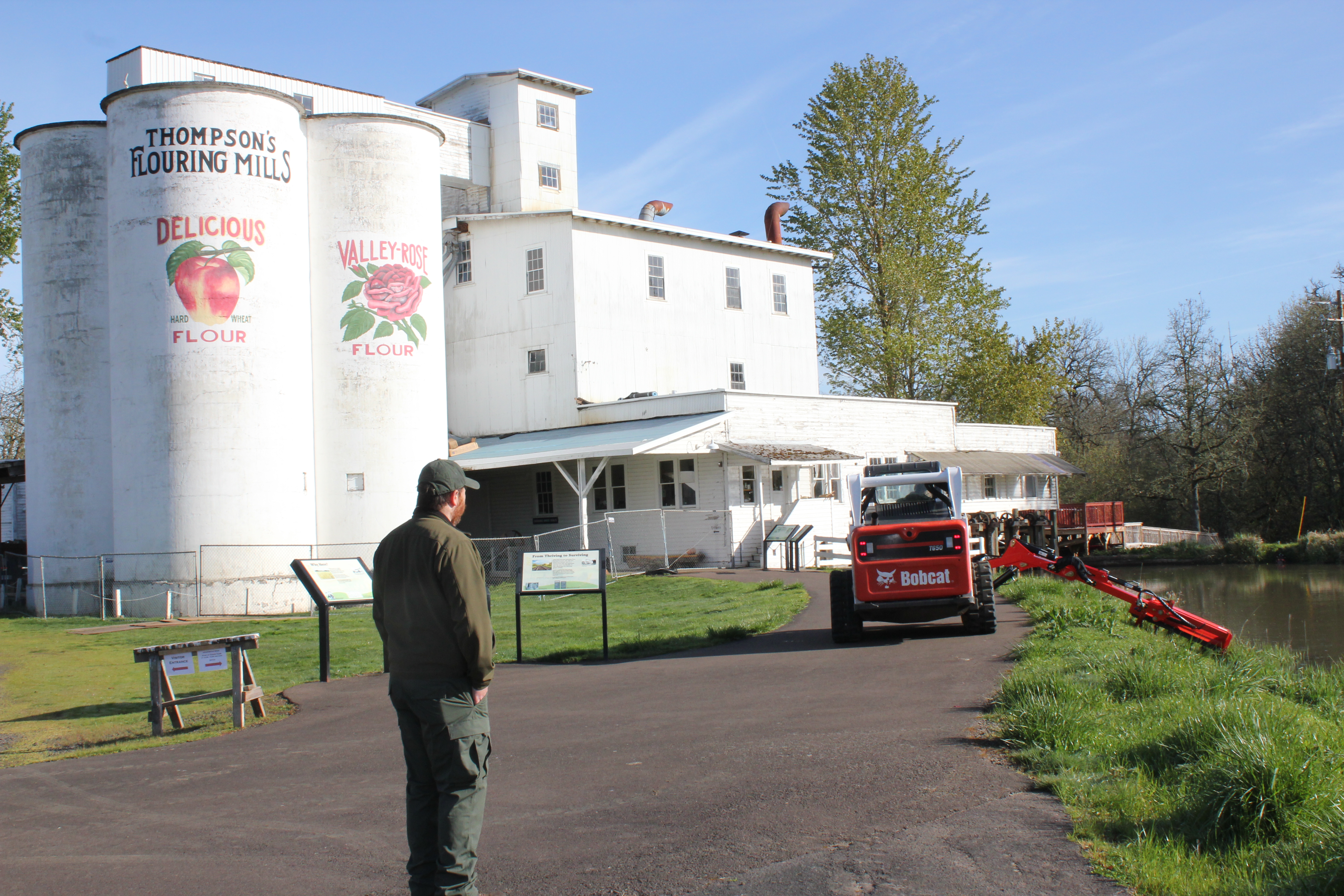 We wanted to take this opportunity to show the Raptor in a real world application and not just show images of it in a parking lot. This is a professional tool and we love to prove it. We started reviewing the design, the options and the amazing control that you can achieve with just a few minutes of training. From there we moved into seeing it operate on a lower section of the river bank.
Then we moved down the road to some steeper areas. Our goal was to prove that we weren't just some kind of swing boom. We are a serious tool that can reach out, up, down and swing all while staying in the same plane and running flawlessly.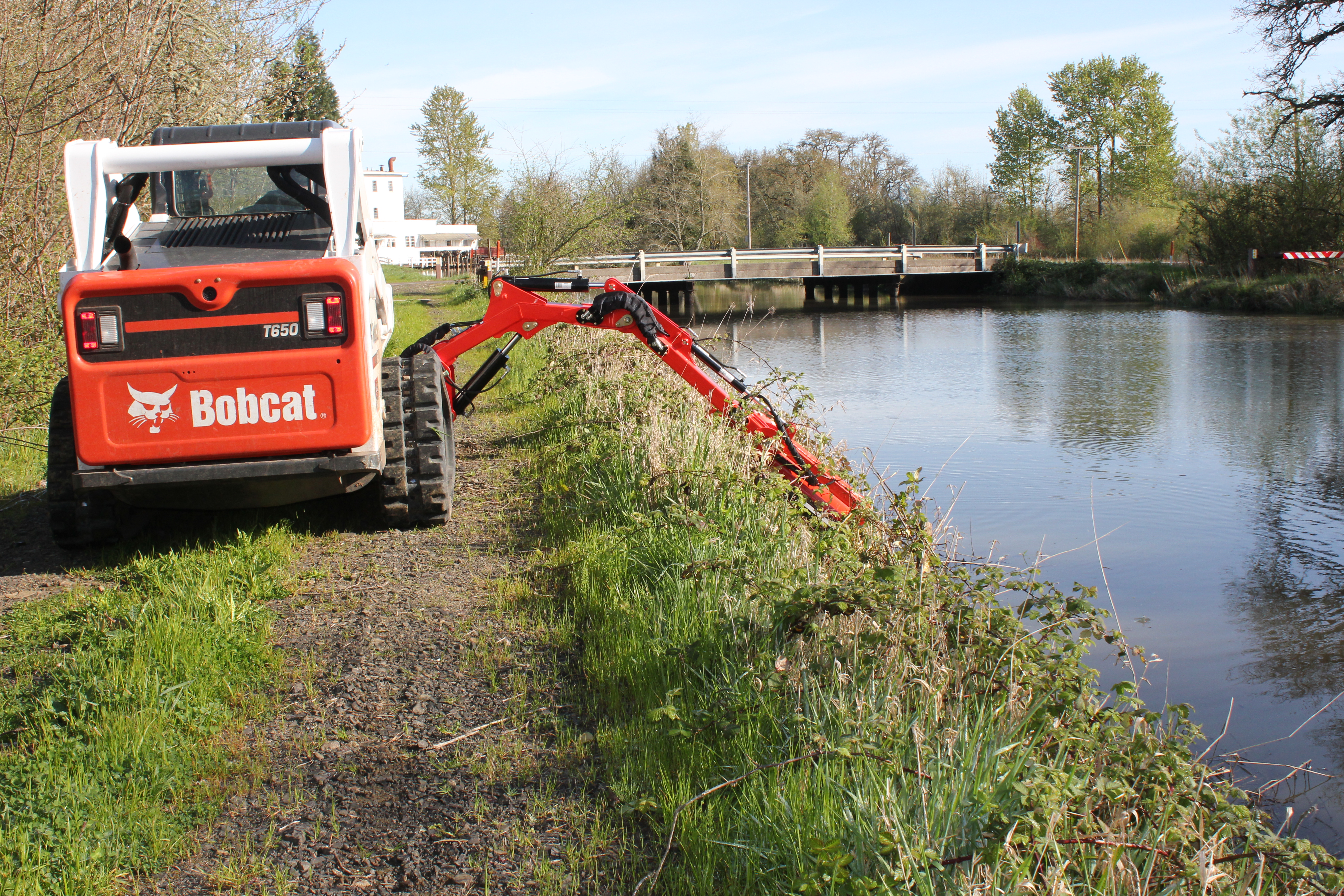 We were able to show the potential customer that we could meet and exceed their requirements by reaching right into the water without even getting up to the banks edge with the machine. We always love to see the expressions of people when they see a skid steer outperform what tractors have dominated for decades. It gives us great pleasure.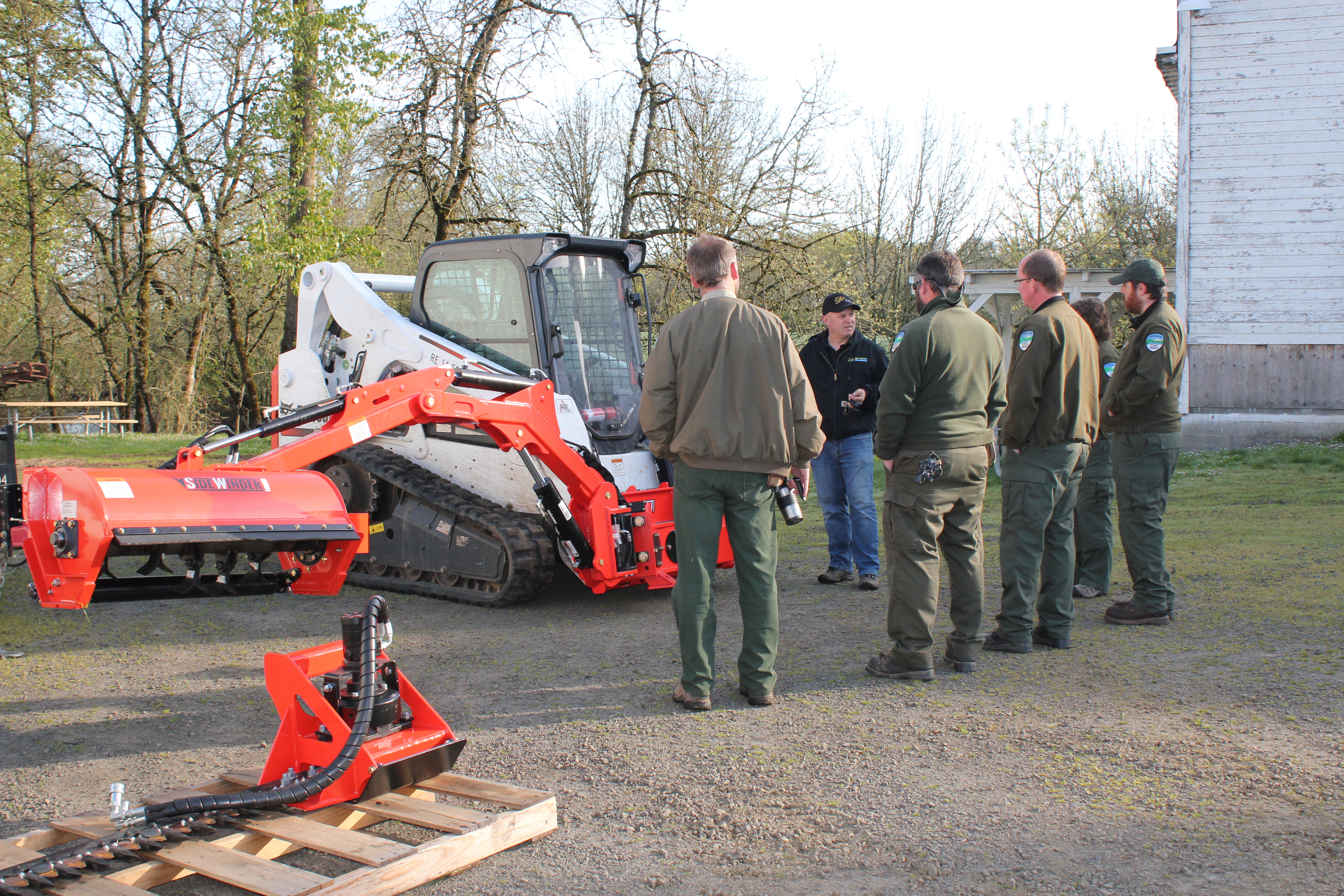 Once again the Eterra name shows our commitment to innovative products that meets or exceed our customers expectations.