Posted by Jorden on 31st Jul 2015
Hello Cherished readers of the Skid Steer Solutions Official Blog,
It's been a very hot week here in the Pacific Northwest, which for us means well over 100 degrees fahrenheit and that is too hot for us rain and shade worshipping people. We aren't complaining though and nothing has slowed us down this summer, especially when it comes to our video production team. The how-to videos and demonstrations are still coming each week and we have some wonderful photos to share with you that will give you a quick look at the Skid Steer mounted Eterra Cement Mixer attachment we were working with this week.
VIDEO: Rob demonstrating the Scooping and Mixing usability of the Mix and Go Cement Mixer Skid Steer Attachment - NOT the full demonstration, this is coming soon.
Click Here: https://www.youtube.com/watch?v=2d6QUTo8oEs
Photo Gallery from the Cement Mixer Attachment Demonstration Below:
Scooping with the Eterra Mix and Go Cement Mixer attachment is effortless.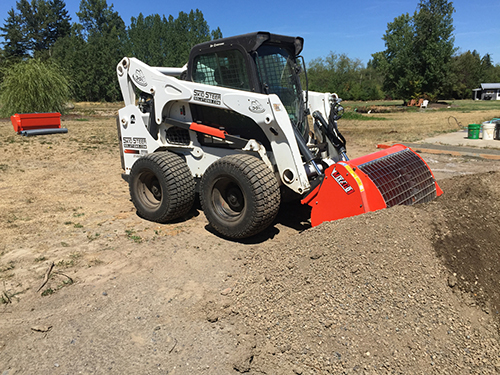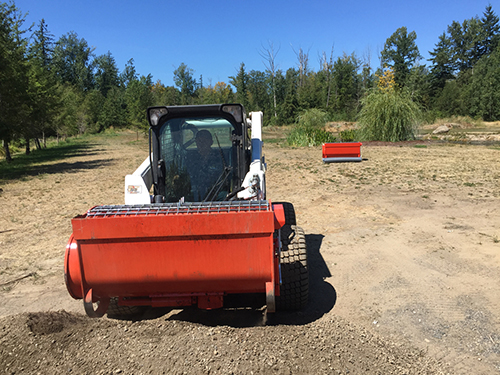 Mix in forward and reverse with the powerful chain driven auger system.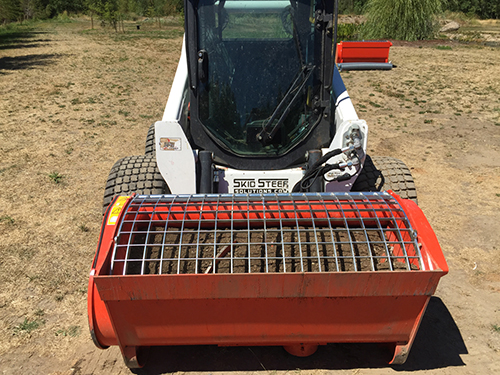 Here's a shot of the demonstration or production set, not bad for one hopper's worth and a Skid Steer attachment.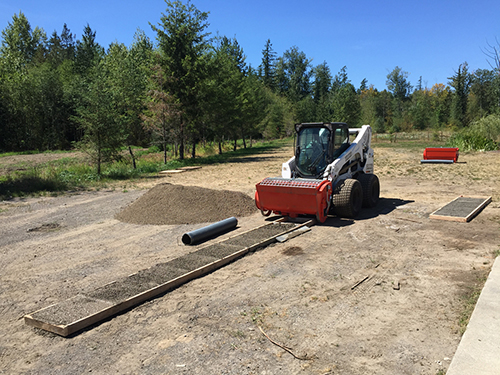 We never set we were expert cement mixing or concrete artisans. We will just focus on building the attachments, eh!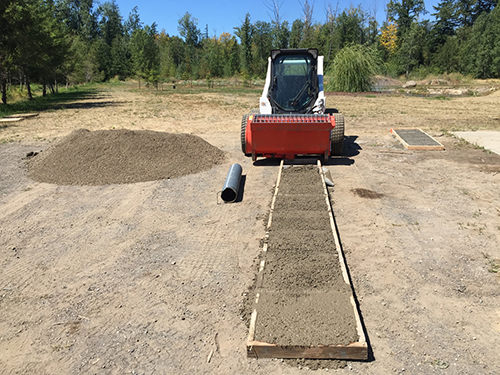 A look at the beautiful craftsmanship of the Eterra BMX-450 (the Big Boy) Cement Mixer Attachment for Skid Steers.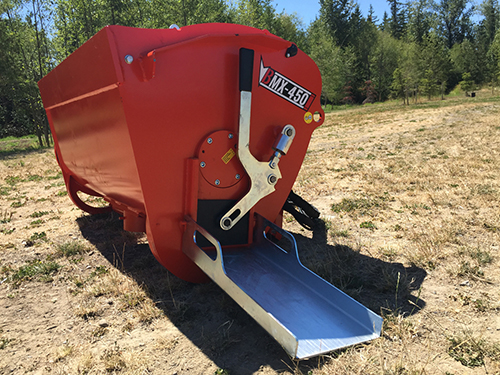 These also can be mounted on mini and full-size excavators, despite the skid steer mount pictured.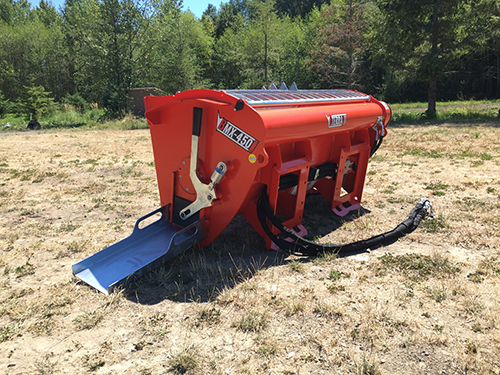 This is a photo of the BMX-250 Demo Unit that is for sale, we have a nice discount for you. Just call 866-966-2538!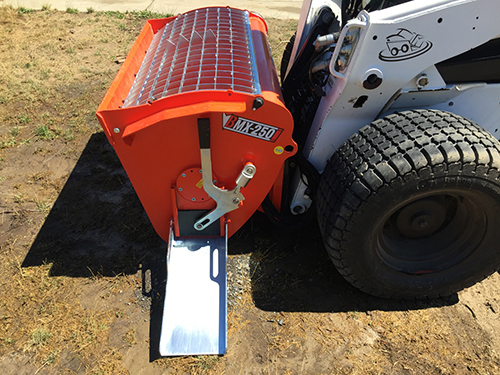 Hardly a sign of wear except for some missing paint inside the hopper as expected on the first use.