Posted by Jorden on 21st Sep 2015
Hello!
When you have a Skid Steer Loader, owning a set of high quality skid steer pallet forks is important. If you are here looking for a set, have a look through our store.
Skid Steer Solutions has many options for you but you should know what you are looking at when buying online.
Rules to follow when buying Skid Steer Pallet Forks:
1. Make sure to know all of the intended applications for the set of forks you need in order to avoid buying something too little or too much for the job.
Do you need medium duty or heavy duty pallet forks? 2500 lbs to 4000 lbs lift ratings for the tines is considered medium duty. With us, you won't have to worry about the rest of the pallet fork system not being of the same rating as is stated for the tines but be careful elsewhere.
For light to medium duty rated forks, we don't recommend the unordinary uses for forks like digging up stumps, logs or the other odd jobs you have in mind. If you plan on having these medium duty forks for the every job you can think of, we suggest purchasing a set of heavy duty pallet forks which usually come with a rating of 4500 to 6000 lbs.
2. Lots of suppliers other than Skidsteersolutions.com advertise there Skid Steer Pallet fork systems as being of a certain higher weight rating than what is actually true. In other occasions, the tines are the only part of the pallet fork system that adhere to the rating that said suppliers are giving the entire pallet fork system. That leaves one important piece not up to the rating being given, if not the most important part of the skid steer pallet fork system, the frame. The Frame is susceptible to bending and the backplate can bend if the load is too heavy. If you intend on using your fork system for unusual purposes, you will want to make sure the frame is strong enough to take the abuse, not just the tines.
3. Avoid buying the cheapest forks you can find, you'll end up with a bent frame or tines and a lot of down time. You can find a lot of these pallet fork systems on auction sites like eBay for around $400-$500, with Free shipping? Now how does that price even make sense.
Here's an example of a light to medium duty pallet fork frame: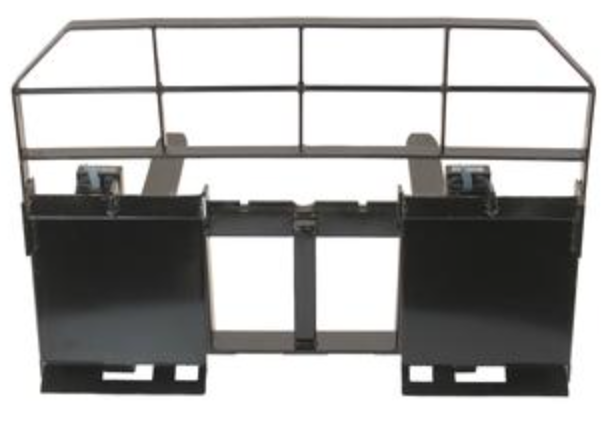 Here is an example of a medium duty pallet fork frame:
http://www.skidsteersolutions.com/skid-steer-attac...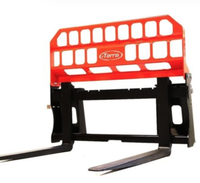 Here is an example of a heavy duty pallet fork frame:
Note: You can see gussets at the bottom of the plate where the quick attach pins drop through the slots, and that there is actually two plates formed and welded together. This is just a part of what makes this frame HD.
http://www.skidsteersolutions.com/skid-steer-attac...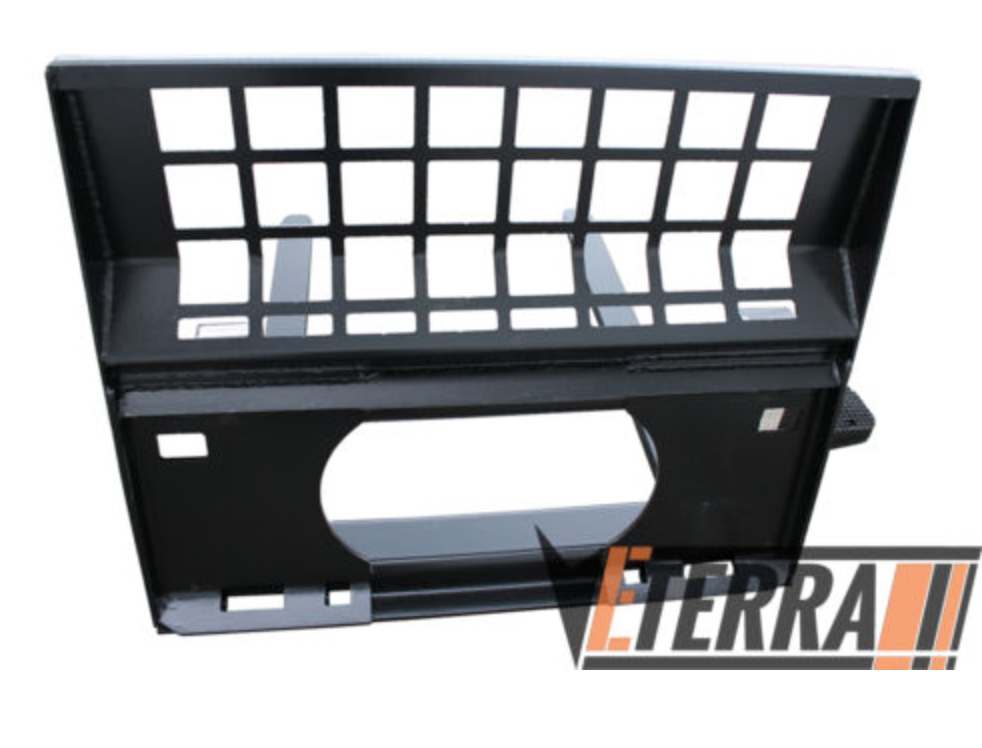 If you are interested in a special pallet fork system, check out the Gator Grip Fork Grapple from Eterra.
http://www.skidsteersolutions.com/skid-steer-attac...