Posted by Skid Steer Solutions Web Team on 26th Dec 2015
Hi Everyone,
We are excited to announce that SkidSteerSolutions.com and all of the great skid steer attachments, mini skid steer attachments and excavator attachments on our website will be migrated over to BRAND NEW website towards the end of January 2016. Our site will stay under the same domain name (www.skidsteersolutions.com) but it is coming back looking more beautiful and more functional than ever. We will announce more details as we get closer to launching this fantastic new website.
If you have any questions or are experiencing any difficulty at all with the current site, please note that we are preparing it for the migration and we just ask that you be patient. Please, do not hesitate to contact us via our contact us forms or Live Chat or just give us a call and someone will gladly assist you!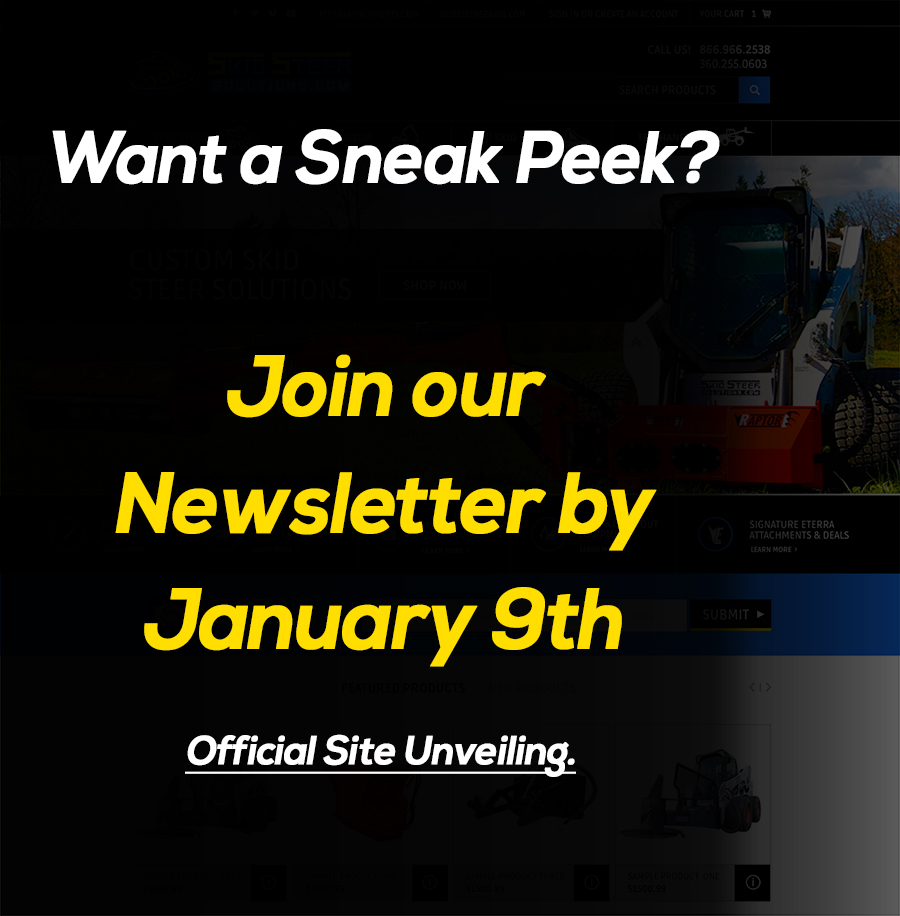 Thank you, Happy Holidays and we wish everyone in the compact equipment world and prosperous New Year!