Posted by Tony Michaels on 16th Jan 2019
Congratulations to Chris Kachur, who won the 2018 Contractor's Dream Package!
---

Chris Kachur, a highway and heavy construction contractor of West Yellowstone and subscriber of Equipment World magazine, entered and won in the magazine's annual Contractor's Dream Package.
The prize included a Ford Super Duty® Chassis Cab, Ditch Witch c16ex walk-behind trencher, Landoll LT 1020 tilt trailer, the Eterra Mix and Go Cement Mixer, and other items.
Kachur says he's very thankful for the prize and that it will help his business.
"All of those things are very useful to us - they're great tools and we're very appreciative of equipment world magazine for putting this prize package together for contractors like us," Kachur, owner of Tri-State Excavating, said.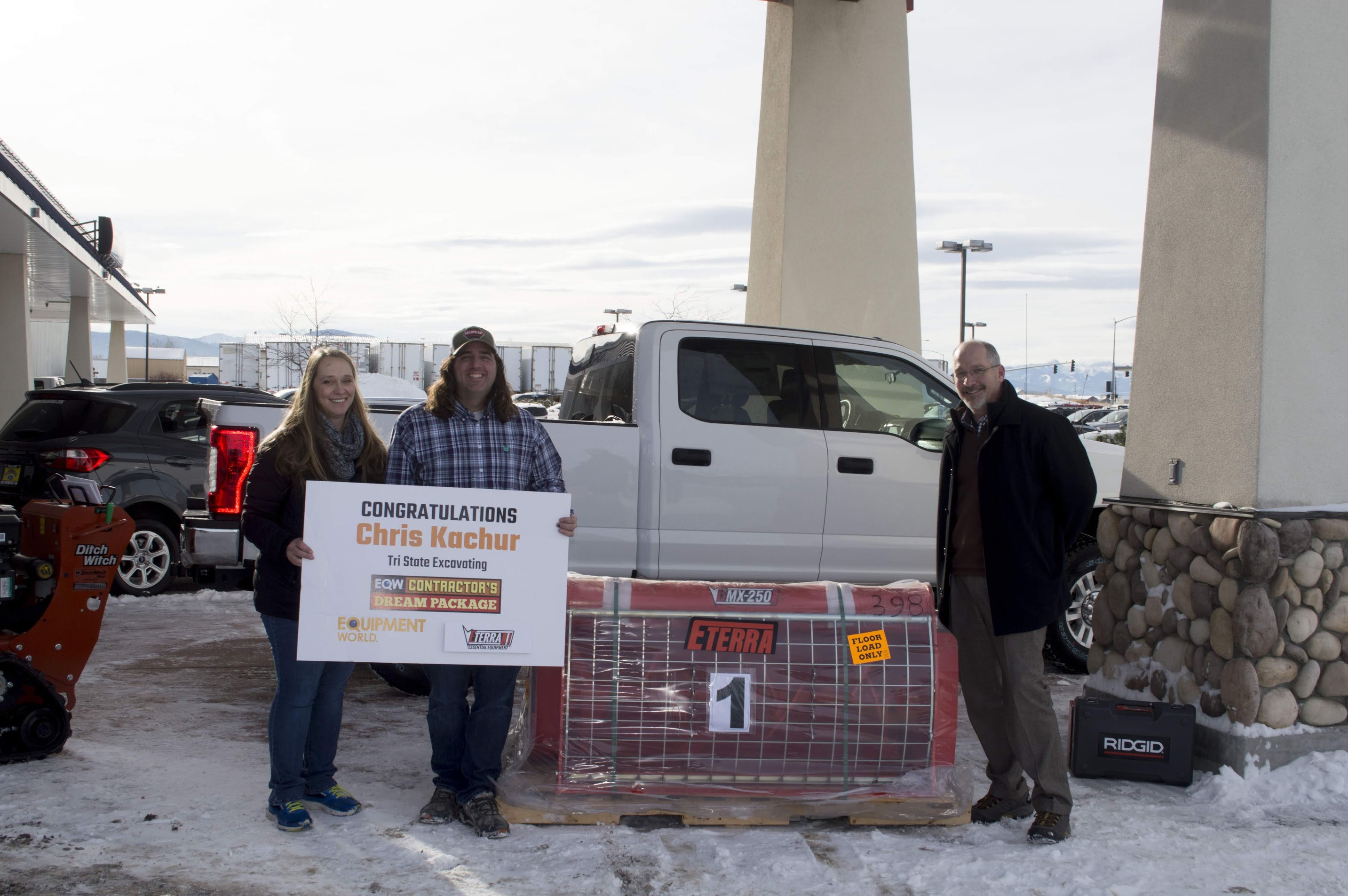 The prize had a total value of $120,000!
Part of this amazing package included the Eterra Mix and Go Cement Mixer, which we know Kachur will make excellent use of.
The Eterra Mix and Go Cement Mixer is another dynamic and productive product offering under the Eterra brand. It is an amazing skid steer mounted concrete mixer that allows you to scoop up the material, mix it on the go and then dispense the material in three different methods.
It has a manual side chute that allows the operator to place the cement exactly where it needs to be. It also has a hydraulically operated center chute with a dispenser hose that gives the operator even more flexibility to place the material anywhere.
The center chute not only lets you dispense concrete but it also works as a sandbag filler. You can also just pour the finished batch out the front of the mixer in one big pour.
To explore more from Eterra, visit us at SkidSteerSolutions.com today!
Thanks to Equipment World and KBZK.com for helping us making another contractor's dream come true!