Posted by Ian Stewart on 13th May 2021
Skid Steer Solutions just partnered with VTN, a European leader in excavator and skid steer attachments that manufactures some of the most cutting edge products on the market.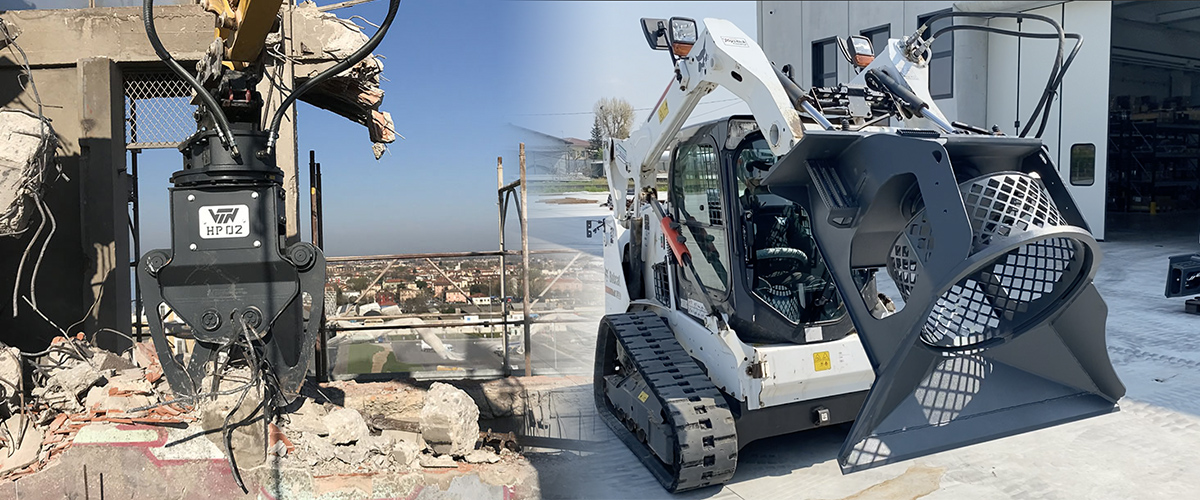 About VTN Attachments
Established in northern Italy in 1973, VTN values attention to detail, material quality, and modern technological solutions. The company manufactures heavy duty attachments for demolition, material recycling and handling, and construction applications, extensively using high strength HARDOX steel to ensure their attachments hold up under the tough conditions that they are subjected to. This Hardox construction and VTN's nearly half a decade of research and development are what make their attachments so reliable and effective.
The VTN Concrete Cracker, Scrap Shear, and Rotating Screening Bucket for skid steer loaders are now available on skidsteersolutions.com! These products are built with the same craftsmanship as attachments that VTN makes for machines in the 100 ton range, but these can be shipped to your property in a matter of weeks.
Now available at Skid Steer Solutions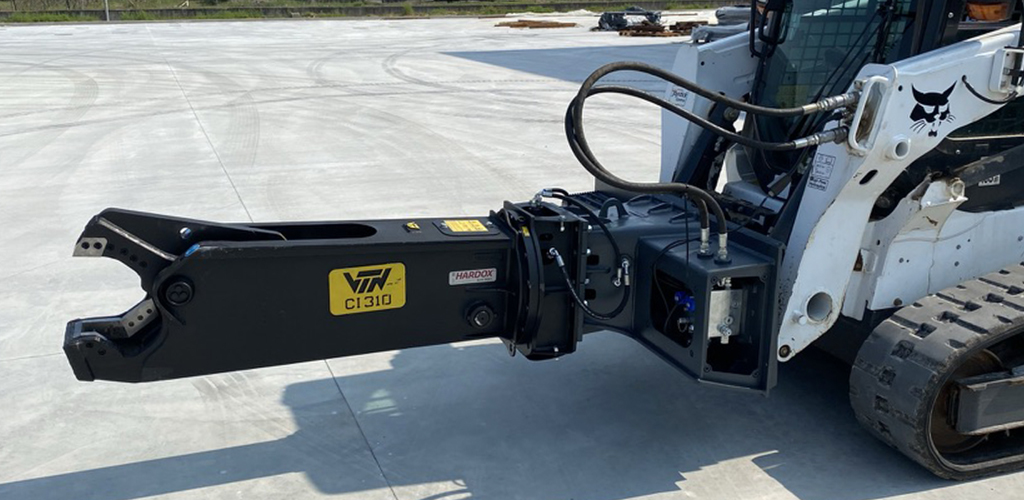 Designed for skid steer loaders of at least 5500 lbs, the VTN Skid Steer Scrap Shear is built using Hardox steel and high quality materials throughout. It can rotate 360 degrees, a fully protected cylinder, and reversible blades, making it incredibly effective and durable. For more information on this attachment including pricing and specs Click Here.

With a load capacity of 0.7 cubic yards and two different screening sizes available, this skid steer rock screening bucket is the top of the line when it comes to removing rocks and debris and leaving beautiful soil behind. The drum can be rotated either direction, increasing productivity, and the Hardox cutting edge won't show wear after hundreds of hours scooping up rocky soil.
This attachment is recommended for skid steers of 5,000 lb and up. For more information on this attachment including pricing and specs Click Here.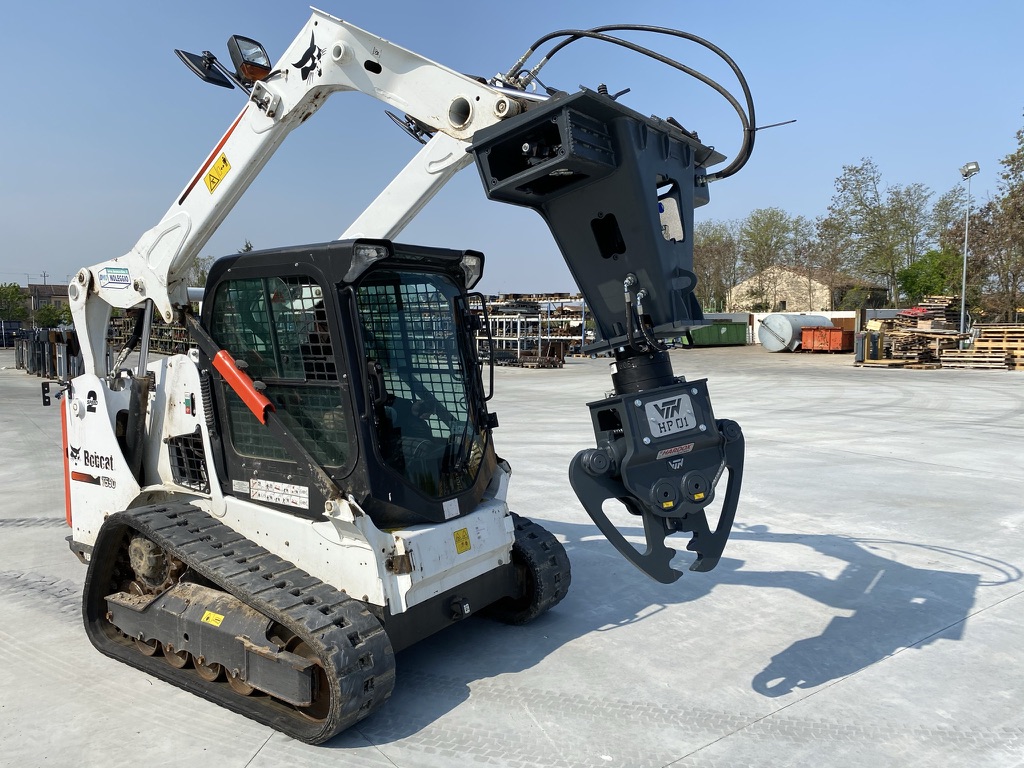 One of the most fun looking attachments from VTN, this Skid Steer Concrete Cracker will turn your skid steer into the ultimate demolition machine. The jaws are fully rotatable and deliver immense crushing force, allowing you to rip, tear, and crack concrete and other materials with ease.
The design uses Hardox steel throughout, allowing it to withstand the abrasive nature of its application. This attachment is intended for machines of at least 3,000 lb. For more information on this attachment including pricing and specs Click Here.
How do I get one?
These attachments are now available in the USA and can be shipped directly to your door within a matter of weeks. Visit us online or give us a call at 866-966-2538 to inquire about these or any other skid steer and excavator attachments!