Posted by Ian Stewart on 25th Jun 2019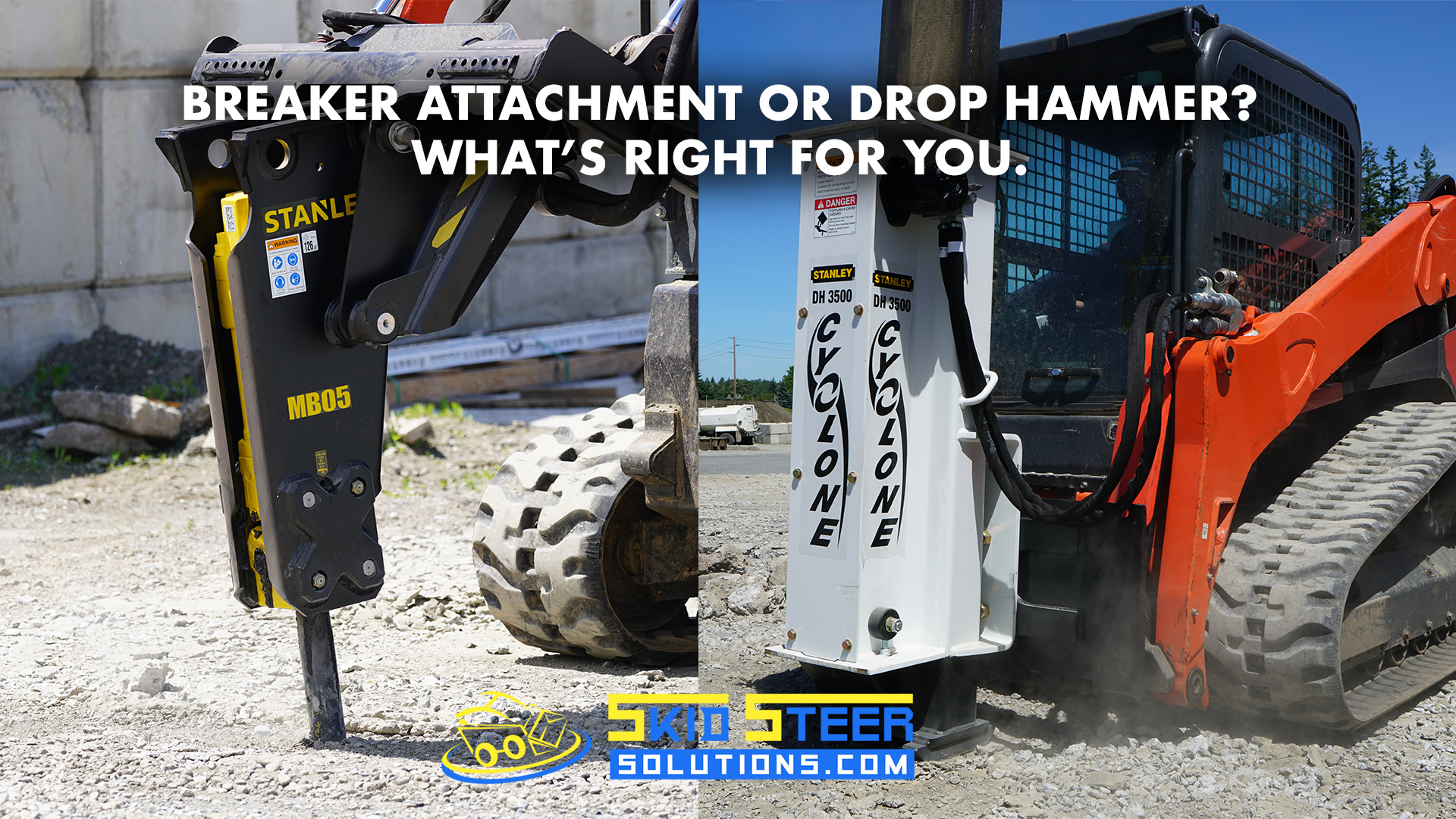 Unwanted concrete can come in a variety of different forms. Whether it is a slab, wall, sidewalk, or foundation, you can be sure that Stanley has the right tool to make it go away.
But how do you know which Stanley attachment is right for your job? Here is a simple comparison of the Stanley Drop Hammer and the Stanley Skid Steer Concrete Breaker.
---
Stanley Skid Steer Concrete Breaker

Stanley Concrete Breakers are versatile attachments capable of facilitating a wide selection of tasks and applications. Coming in three different models including the MB05, MB556, MB10, these attachments offer 550, 750, or 1000 Ft. Lbs. energy class respectively.
MB05 and MB10 models use 4-Position Angle Mounts while the MB556 uses a fixed 20 degree Mount, and all three models provide unbeatable power-to-weight ratio. Stanley Concrete Breakers are lightweight yet powerful, allowing for operation on a wide range of carriers. The variety of Mounts and wide range of Breaker Bits, Tools, and Accessories allow for demolition of floors, walls, and everything in between.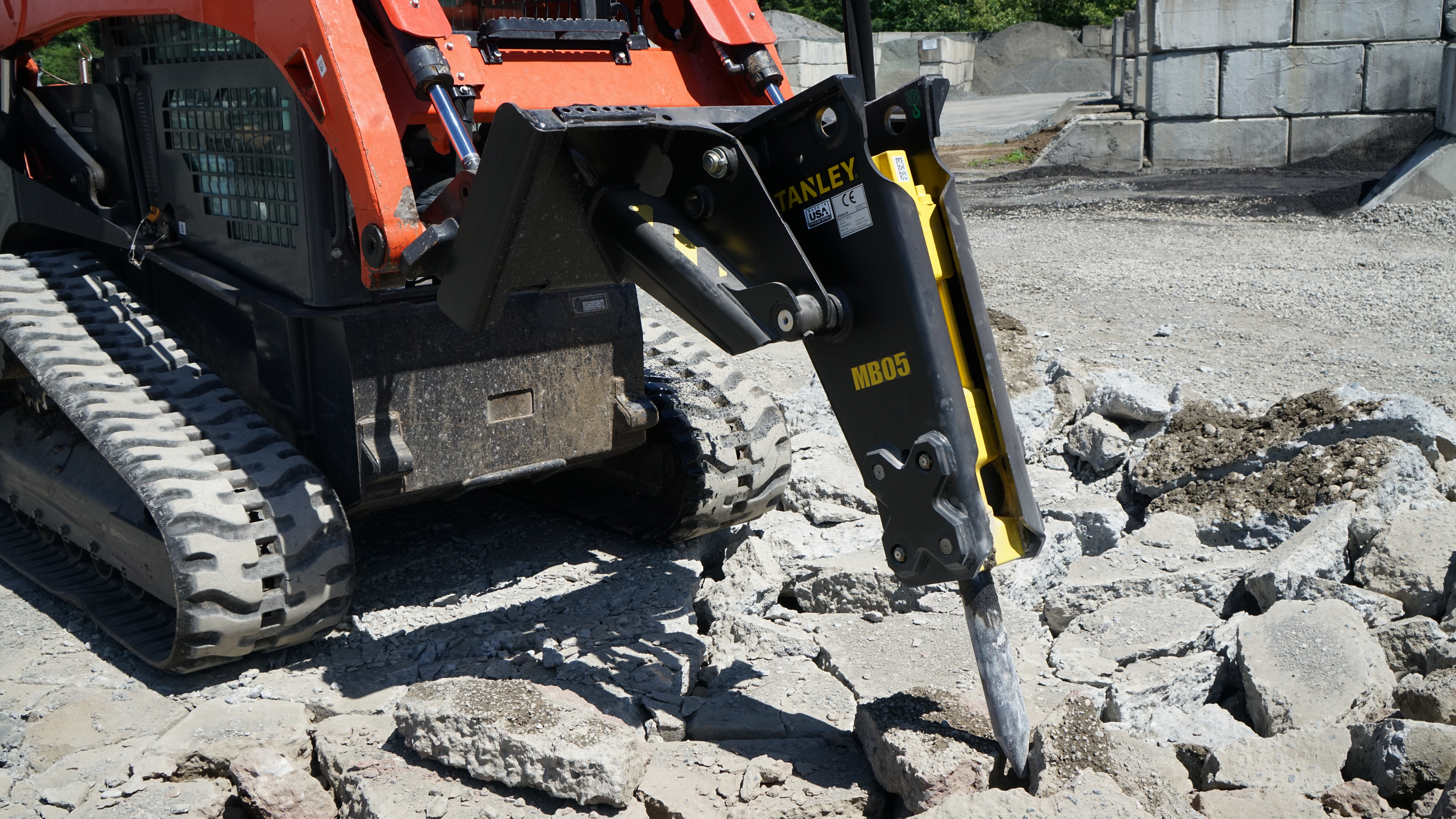 Stanley Breakers come equipped with the standard Conical Bit, but others like the Cross Cut Chisel, Tamping Pad, Blunt Bit, and Asphalt Line Cut Bit, just to name a few, can be utilized for specific breaking needs. Specialized Bits and Accessories make difficult tasks like breaking rebar from concrete easy and painless.
For operators in need of power as well as versatility, the Stanley Skid Steer MB-05 Concrete Breaker is the only acceptable tool.
---
Stanley Drop Hammer Attachment

The Stanley Drop Hammer is the ultimate tool in flat-work demolition, making the removal of large slabs easier than ever. Delivering greater power than conventional hydraulic hammers, the Drop Hammer is easy to hook up and operate, and can be attached to a skid steer, suitably sized excavator, or rubber tired backhoe.
The tool sits squarely on the concrete surface, ensuring that the impact load is transmitted down through the hammer to the concrete, providing minimal shock transfer to the carrier. The best application for the Drop Hammer is proactively breaking up concrete to ease the process of transporting, stacking, and removing a slab.
You may be able to cut down costs and time by relying on smaller, more versatile attachments for slab removal and transportation.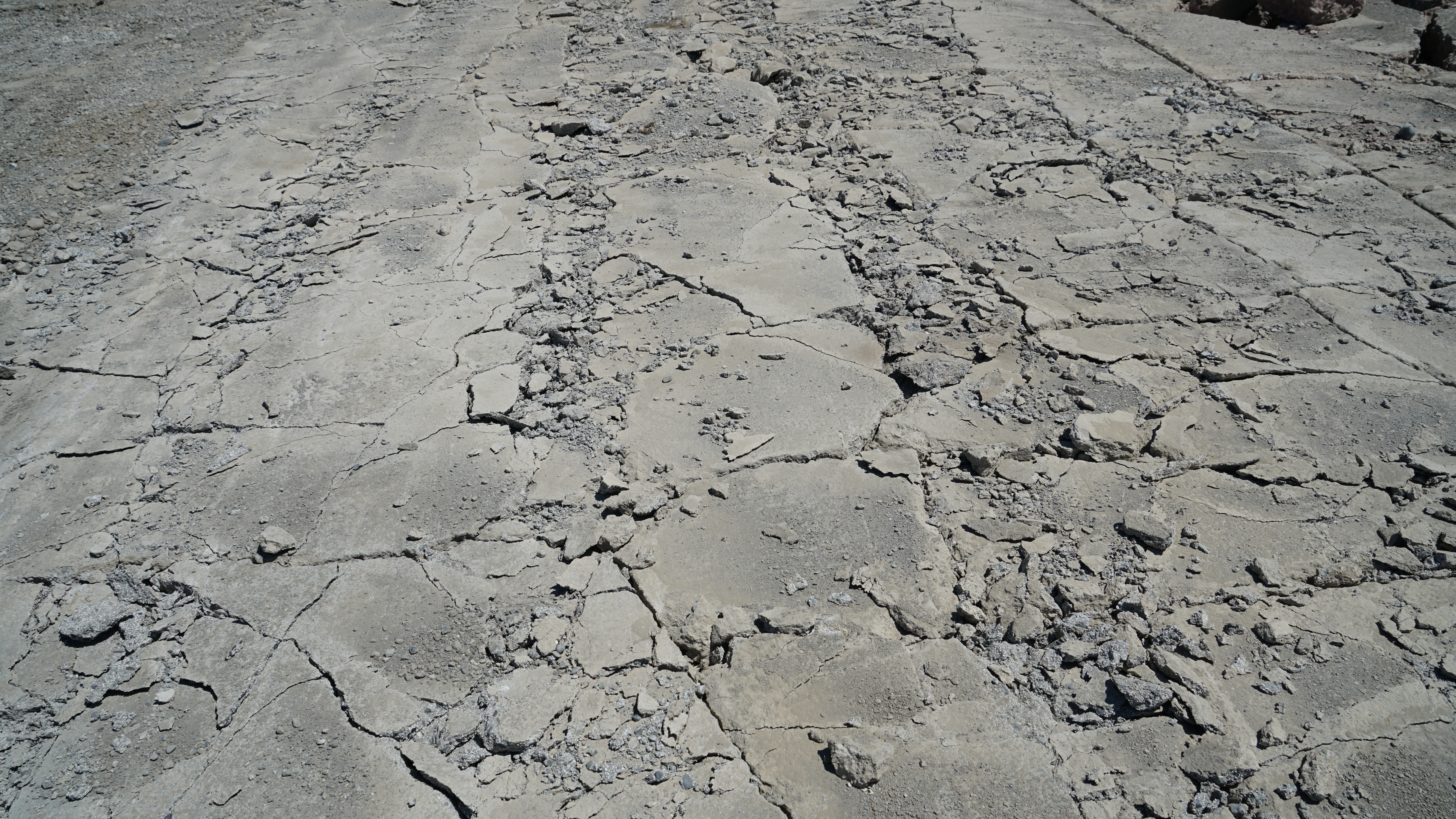 No matter how you integrate the Stanley Drop Hammer into your job, you'll be sure to experience reliable concrete breaking and increased productivity.
---
Both the Stanley Drop Hammer and Skid Steer Concrete Breaker facilitate easy demolition and removal of unwanted concrete. The distinction is in type of concrete being removed, the Drop Hammer being ideal for breaking up flat slabs while the Concrete Breaker can deal with any form of concrete that you may come across. Having the right tool is crucial to efficiently and successfully completing a project, and we want you to know which tool will work best for you.