Posted by Minh Do on 21st Jan 2019
We're excited to announce our new partnership with Pengo Attachments. Since 1950 Pengo Attachments has been the leaders in the industry and one of the largest manufacturers of augers and related wear parts in the world. Over these 65 years, Pengo Attachments has provided countless solutions and introduced over 70 groundbreaking patents to provide to their loyal customers with innovative and reliable products.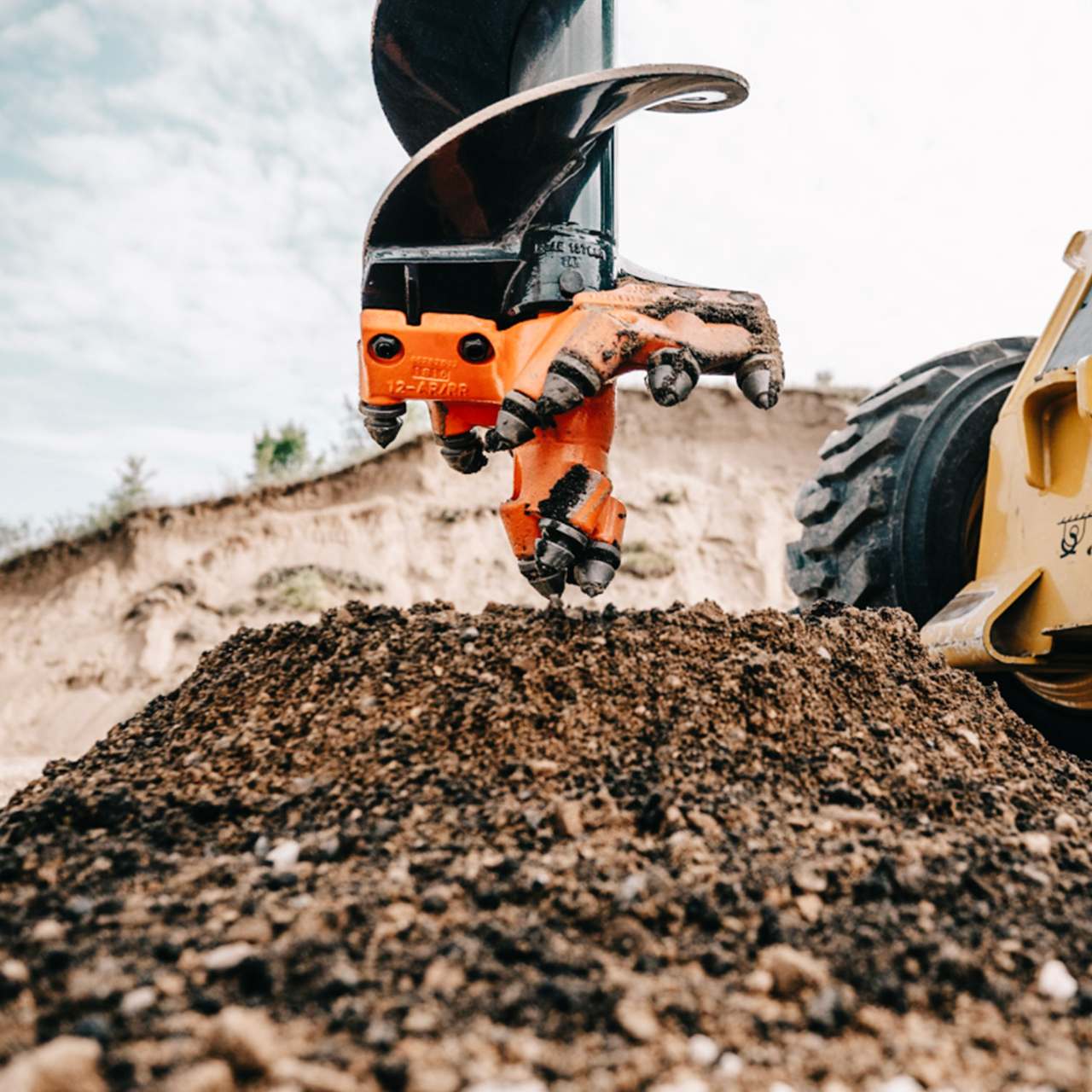 The RS Series and RT Series Anchor Auger were designed in 2014. These units were designed to provide anchor installers, a small, light-weight unit to be used in hard to reach places. These anchor augers drive line provides significant torque and capability in a compact package. The standard cross-over pressure relief system is designed to protect the motor from pressure spikes and potential overload conditions.
This latest addition to the Revolution Series Drilling Drives is the Pengo CS Series Drilling Drives. These models are compact and lightweight. Designed to with the general purpose 2" Hex Aggressor®,TriMax®, and Severe Rock Ripper® augers. Combining these drives with the proper mount and your Pengo auger gives you a complete auger package. For purchasing options, you can purchase the complete drive which includes the drive, SSL, Mnt, and hoses.
Or if you are just looking for a drive you can purchase them separately from our website as well.
Pengo's DV Drilling Series is an excellent pair with the Pengo excavator auger line. These variable-speed models give you the capability of drilling holes 20 feet and hole diameter ranging from 6-7 feet depending on the model purchased. Engineered with a powerful and efficient motor and it's removable top section makes it a must-have product!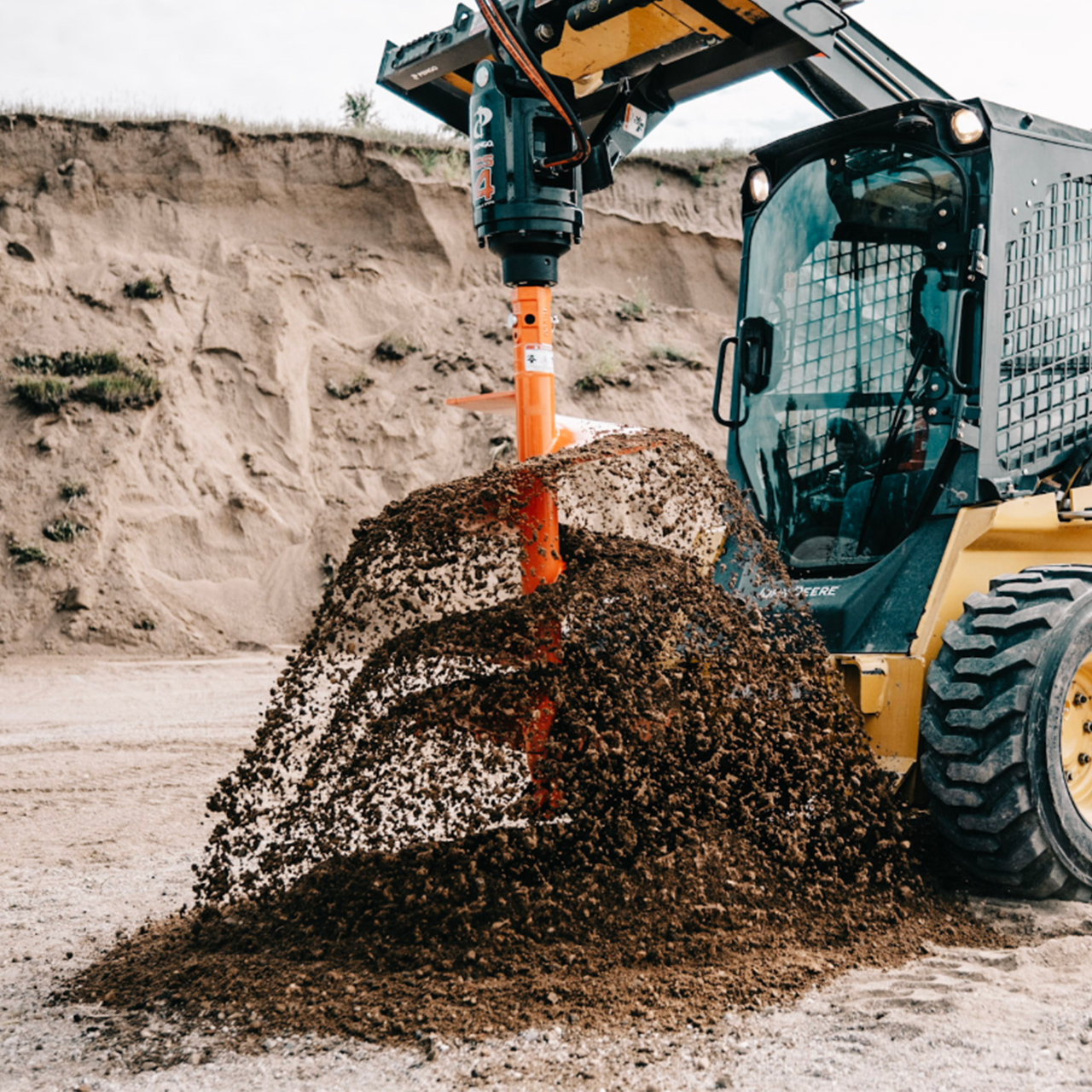 Next up is the Aggressor Earth Auger Bits this is a professional grade auger bit designed for daily and constant drilling. The TriFlow® pilot bit provides unmatched auger stability and the 40/50 auger teeth add the needed wear resistance required for professionals. The Aggressor can be converted from a dirt auger to a rock auger utilizing the patented and industry-first BoRH® system. With its unparalleled versatility, you select mix and match between the 5 TriFlow™ Pilot Bits and choose between the standard, hardface, or carbide tooth each with its distinct performance advantages. There is not surface on earth an aggressor's tooth or bit cannot penetrate.
The newly patented BoRH Kit by Pengo is the perfect solution for converting the standard pengo dirt auger into a rock auger without the hassle of purchasing a designated rock auger. The BoRH Kit comes contains the boring head, pilot bits, wear caps, and bullet-style carbide teeth.
The Severe Rock Ripper is specifically designed to handle the most difficult rock applications. Featuring the Rock Ripper® Pilot, ½" thick hard faced fighting and carbide conical teeth. If the job requires work on silt, clay, gravel, fracturable rock than the Severe Rock Ripper from Pengo is the perfect product for you.
The Aggressor Tree Auger Bit by Pengo is designed for creating the necessary hole for planting and growing plants. With its dual stage cutting profile it provides a stepped hole designed to fit the root ball while providing the necessary clearance for backfilling. Combined with its ability to change the pilot bit and teeth to accommodate light rock and permafrost soil conditions.
We are excited for the launch of all these great products on skidsteersolutions.com and look forward in seeing pictures of these products in action soon!