Posted by Ian Stewart on 26th Nov 2019
Eterra Attachments knows how hard it can be to remove stubborn tree stumps. That's why they've developed a state-of-the-art skid steer attachment for that specific purpose: Meet the Vortex Stump Grinder.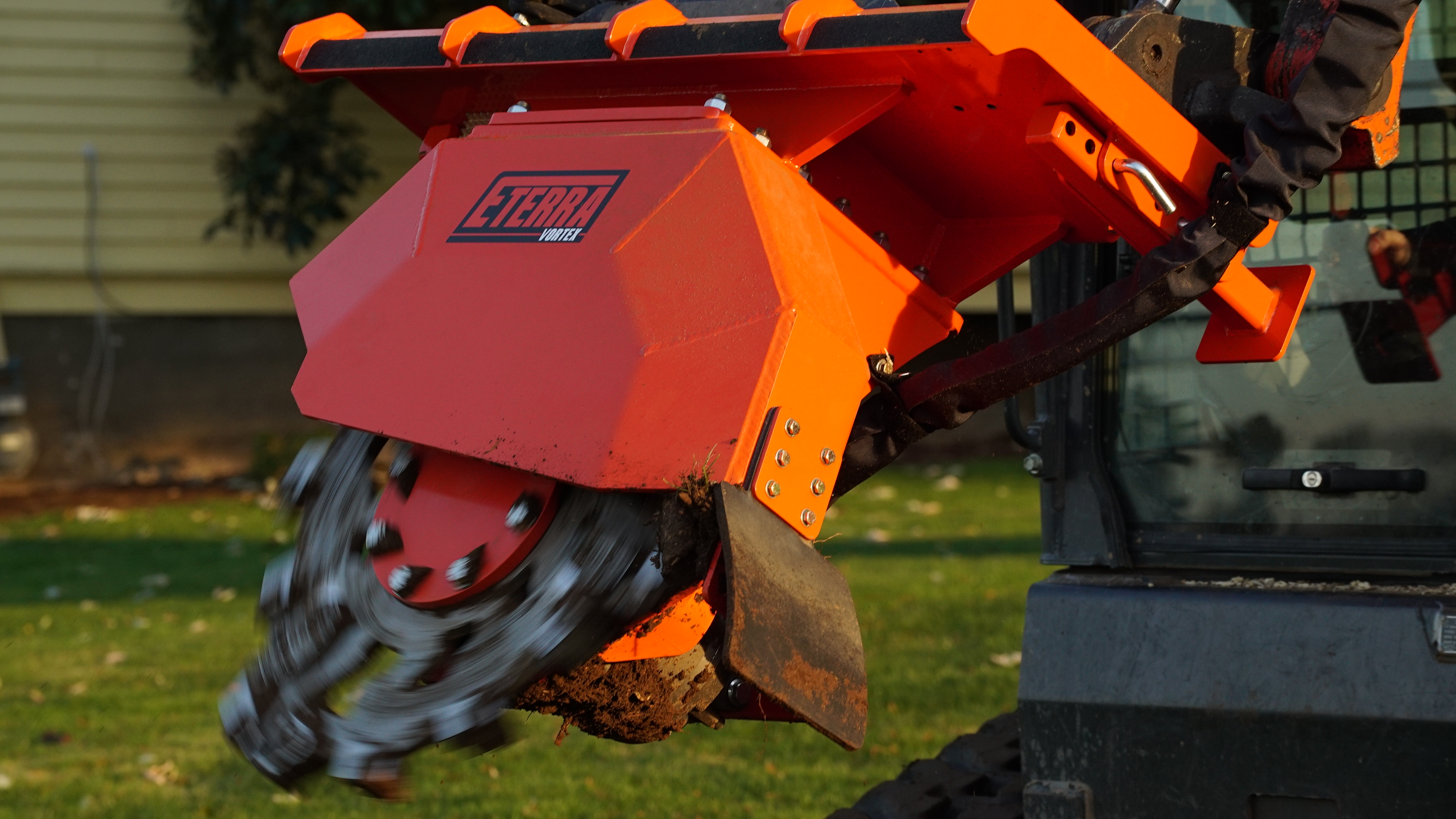 Armed with a high torque output radial piston motor and a robust direct drive system for increased power and cutting capacity, this attachment was designed for brute force.
The Vortex has two models available: the standard flow which includes a 27" wheel, and the more heavy duty high flow model which uses a 31" wheel. The wheel used in these stump grinders is non-symmetrical, which improves efficiency and gives operator's a clear, unobstructed view of what they're cutting.
Between the two models, the V27 and V31, this attachment is able to be equipped with machines that have GPM between 18 and 45.
Eterra says every component of the Vortex was chosen and tested to accomplish a specific purpose over an almost 2 year long design period.
For more information, or to purchase: https://www.skidsteersolutions.com/vortex-skid-steer-stump-grinder-eterra/
See below a video of the attachment in action: