Posted by Jorden Leib on 2nd Mar 2018
Industry Breakdown: Skid Steer Post Driver Attachments
It's not the first time we've seen this, and nor will it be the last. In fact, it's most likely the fate of all major attachment categories. Multiple quality attachment options can make decision making for the customer more difficult. For example: It's exactly what we see in the Brush Cutter category, Mulcher category, and Auger categories. There are dozens of well-known manufacturers making mostly quality products at similar prices, they are all similar in features and benefits, making your purchasing choice not so easy.
For this article, I'm talking very specifically about Skid Steer Post Drivers, and our goal is to help you navigate a fiercely contested marketplace where no manufacturers are a clear winner… at least not yet.
Here are couple of examples of Post Driver Attachments for Skid Steer Loaders that have been shared with us for this blog.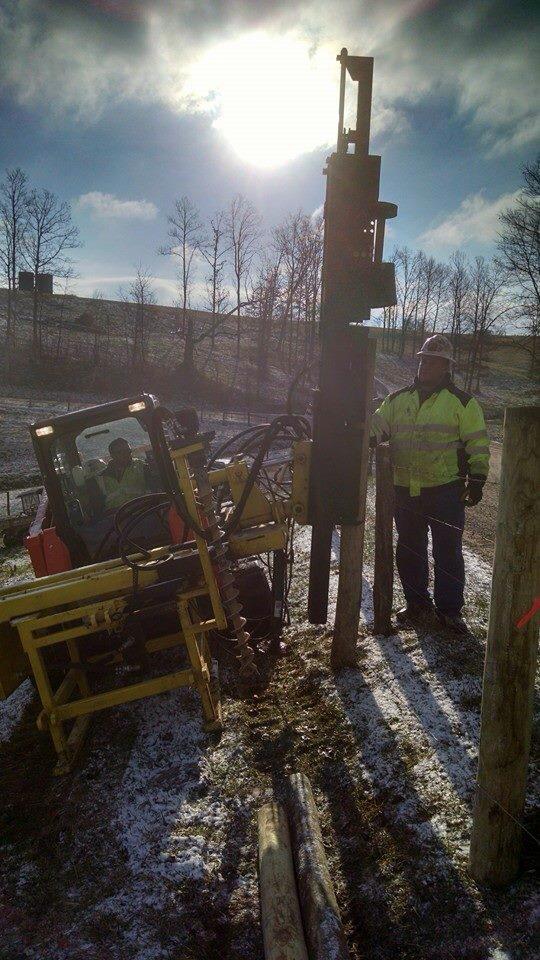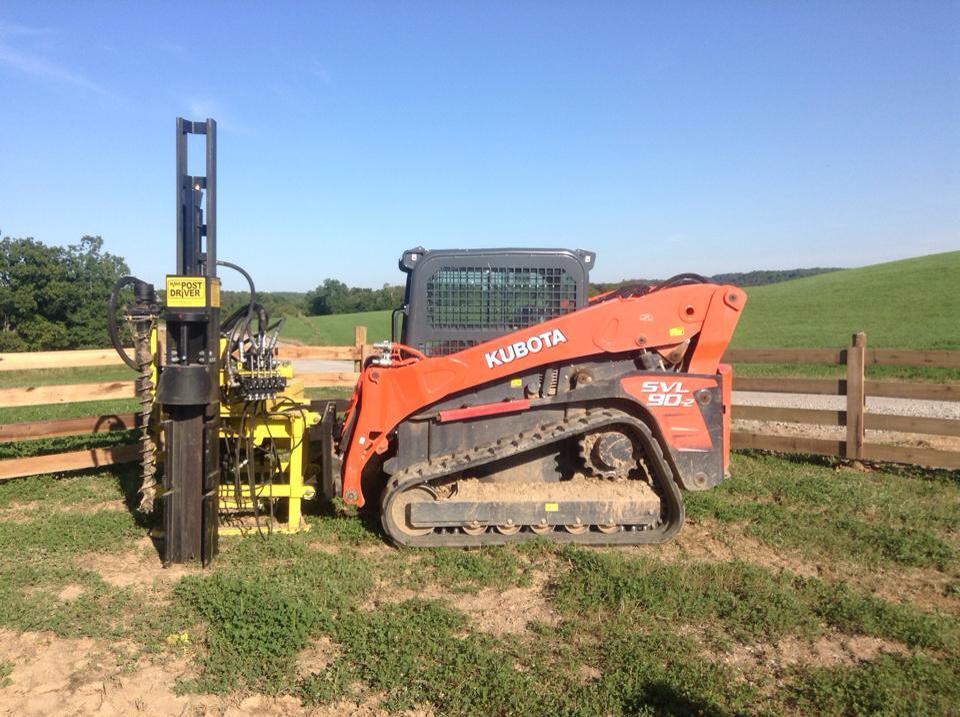 It's important to remember that most of the Post Drivers in North America are built for Tractors, so a skid steer is not the prime mover choice quite yet. As the skid steer category has grown, and farmers and fence builders have began acquiring them, we've seen an influx of farm related attachments hitting the Skid Steer marketplace. Tillers, mowers, grapples and other material handling attachments being the obvious choices, we think it's important to recognize the fact that Post Driving attachments are not far behind. With fence building being a regular place in a ranch or farm owner, it makes considerable sense to invest in the tool that get the job done the fastest and not to mention, the easiest.
Post Drivers are some of the most utilized attachments for 3-PTO and Skid Steer Loaders (excavators too). If you're not understanding just how much faster a Skid Steer Post Driver is, and why someone would spend upwards of $10,000 for one, you'll want to keep reading and put down that ol' "post knocker." Doing this line of work by hand is history if you have access to a Skid Steer. In this blog, we will dive into everything you might need to know about Skid Steer Hydraulic Post Drivers.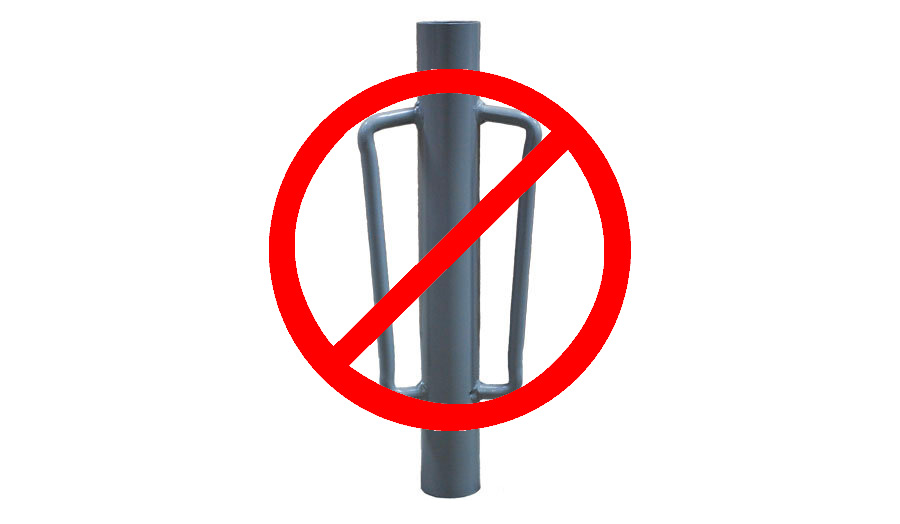 History of the Skid Steer Post Driver
You're thinking we're going to go back to the early twenties and tell you all about how Thomas Edison's nephew was inspired by ... you know, I'm just going to stop right here. Anyone who could articulate the history of the hydraulic post driver should take over in the comments below. From speaking with a few customers and using common sense, driving posts has been primarily done by hand since before the beginning of the 20th century. When machinery started to shape America's agriculture and infrastructure, it wouldn't be long before America became addicted to the earliest tractors models.
Skid Steer Solutions Buyer's Guide
If you're in the market for a Post Driver Attachment, we want to break-down a few of the more substantial offerings for your consideration. We've examined three styles from Eterra Attachments, Blue Diamond Attachments and Bradco by Paladin Attachments. To keep things simple, we'll offer grades on Ease of use, Speed, Maintenance and Price. We'll rank on a 1-5 scale, and let the product videos speak for themselves. What do you think of our results? Let your voice be heard in the comments.
Skid Steer Breaker Style Post Driver



Ease of Use: 5
Speed: 5
Maintenance: 5
Price: 3
Blue Diamond Drop Hammer Style Post Driver



Ease of Use: 4
Speed: 3
Maintenance: 4
Price: 5
Bradco Post Driver:



Ease of Use: 3
Speed: 3
Maintenance: 3
Price: 4
The Rise of the Breaker Style Post Driver:
Why are manufacturers scrambling to keep up with the Breaker Style Post Driver taking off? For a Skid Steer Loader owner and operator, it's definitely the ease of use and efficiencies gained as opposed to using a post-hole digger (AKA: Auger or Earth Drill). With an Auger System, it takes about a minute to drill a hole properly and that doesn't include putting the post in ground or the concrete to reinforce it's standing.
With a Hydraulic Post Driver, you can put a post in the ground in an average of 45 seconds. Now that's pretty quick, so you'll want to acknowledge the fact that it takes some time and labor to manufacture and produce a tool that boats that kind of skill and efficiency. And don't just take my word for it… Watch some of the impressive videos below that show the fastest post drivers in action: Breaker Styles and the more typical Drop Hammer types.
Offshore Post Drivers: Cost vs Dependability
If you're watching the Marketplaces with a close eye, it's unlikely that you haven't spotted cheaper alternatives to American made products, the Post Driver category is no exception, and is continually being flooded with Chinese or other off-shore knock-offs. Here are some important tips to remember when buying Post Driver, or any Skid Steer attachments online:
If you're dealer doesn't tell you where it came from, it's most likely offshore.
Offshore products are not always bad, but parts and support will always be slow and usually a nightmare if you're on a timeline.
The quality is always inconsistent because quality control not easily manageable and is not being done by the supplier who is having the product made offshore. More than likely, the manufacturing is below commonly accepted American manufacturing standards.
If you're wanting to purchase once, reconsider an off-shore product. In a lot of cases like grapples and buckets, a thin skid steer bucket priced below $800.00 and brought in by the container load is not going to last and you're likely going to have throw it away at some point to replace it with a stronger bucket.
There are some popular Post Driver models out there on the marketplace, and they have a certain something in common. You guessed it, they are made off-shore. Check out the two models below and see if you're surprised:
Montana Post Driver
Kencove
20 Second Post Driver by Eterra: BPD and PDX-750's
We're Elaborating in depth on Putting Posts in the Ground, What about pulling them out? Check out the video below for a glimpse into what type of attachment it might take to reverse the process.
If you're interested investigating this history on your own, we recommend checking out this page from the John Deere Journal.
Or head over to this page at the History Channel, where they explore the invention of the gas powered tractor.

Thank you for reading this Skid Steer Solutions Industry Breakdown and we hope you found this information helpful.