Posted by Hailey Miller on 2nd Nov 2023
Imagine this scenario: You're in the market for a new skid steer attachment, maybe a brush cutter for clearing overgrown areas or a trencher for laying utility lines. You find a product that seems perfect for the job, but there's one lingering question: Will it fit your skid steer? Compatibility is crucial, as using an attachment that doesn't match your machine's specifications can lead to inefficiency and potential damage. But what if we told you that now, checking compatibility is easier than ever?

Solving the Compatibility Puzzle
The days of guesswork and uncertainty are over. At Skid Steer Solutions, we understand that finding the perfect attachment for your skid steer should be a straightforward process. That's why we've introduced a user-friendly solution to help you determine if your chosen attachment will fit your machine – and it's as simple as a few clicks.
1. Navigate to the Product Page
When you're exploring skid steer attachments on our website, the first step is to go to the product page for the attachment you're interested in. There, you'll find all the essential details about the attachment's specifications and features.
2. Select Your Make and Model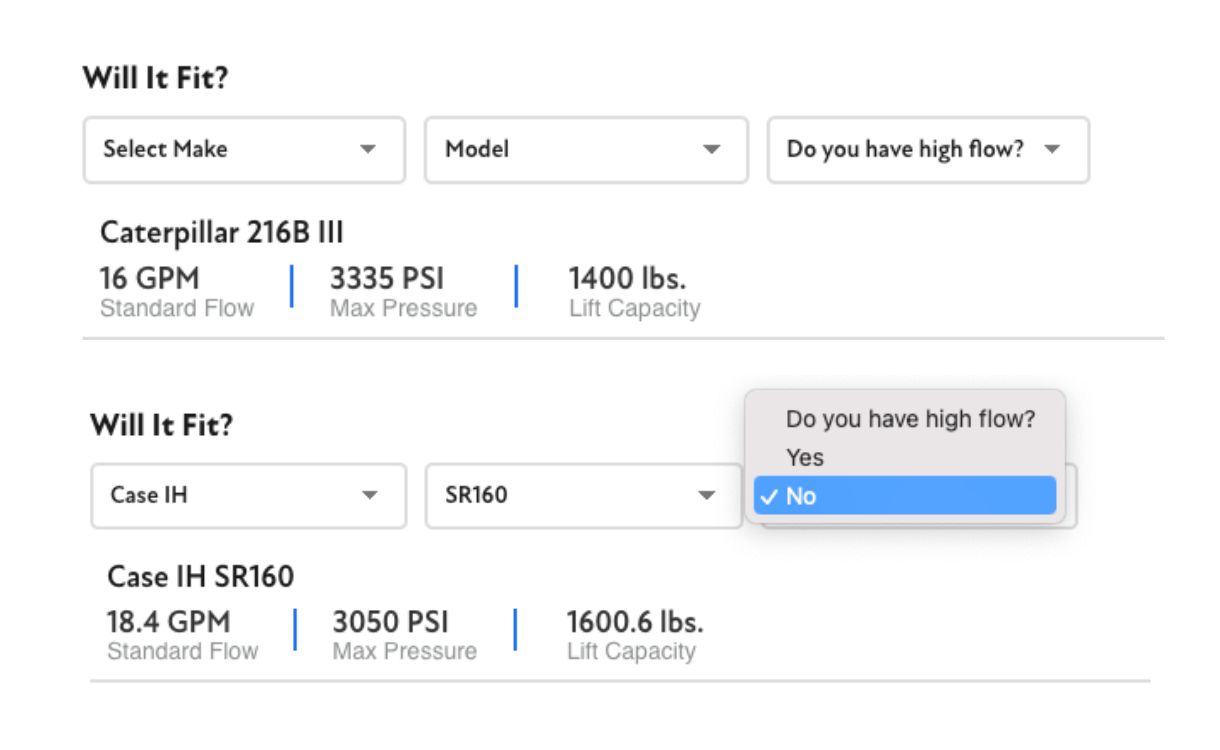 On the product page, you'll see an interactive tool that allows you to select your skid steer's make and model. Choose your machine from the list of options, and if your skid steer has a high-flow system, make sure to check the corresponding box.
3. Compare Specifications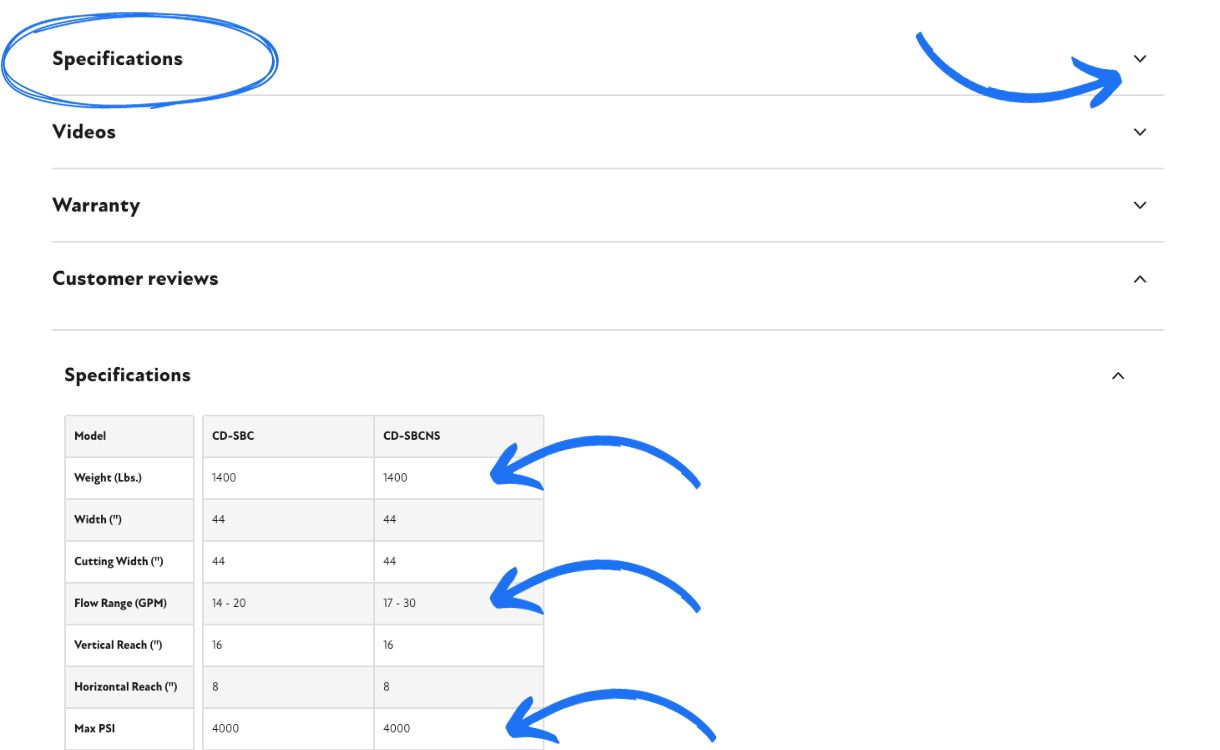 Once you've made your selections, scroll down to the specification section drop-down. Here, you'll find detailed information about the attachment's flow requirements, pressure, and lift capacity. You can now compare these specifications with your skid steer's capabilities, ensuring a seamless match.
Why Is This a Game Changer?
Our new compatibility tool simplifies the entire process of choosing a skid steer attachment. Here's why it's a game-changer:
1. No More Guesswork: Say goodbye to the days of guesswork and uncertainty. With this tool, you'll have a clear answer within seconds.
2. Avoid Costly Mistakes: Using an incompatible attachment can result in damage to your skid steer or inefficient performance. By ensuring compatibility, you avoid costly mistakes and downtime.
3. Save Time: No need to spend hours researching or contacting customer support for compatibility information. This tool streamlines the process, saving you time and effort.
4. Make Informed Decisions: Armed with compatibility information, you can make informed decisions about the right attachment for your specific needs.
The Future of Attachment Shopping
The compatibility tool we've introduced is more than just a feature; it's a commitment to our customers' satisfaction and success. At Skid Steer Solutions, we want to empower you to make the best choices for your projects, and this tool is a significant step in that direction.
We understand that your skid steer is a vital part of your work, and the right attachment can enhance its capabilities significantly. With this new tool, we aim to provide you with the information and confidence you need to make a well-informed decision.
Shopping for skid steer attachments just got easier. The days of uncertainty and compatibility concerns are a thing of the past. Thanks to our new tool, you can confidently select the attachment that perfectly suits your skid steer, ensuring efficient performance and successful project outcomes. So, the next time you're exploring skid steer attachments, remember that compatibility is just a few clicks away. Your skid steer and your business deserve nothing less.