Posted by Jayson Ramos on 26th May 2023
Land clearing season is upon us, and you'll need tools that can tackle unruly vegetation that stands in your way. Forestry Mulchers are the perfect tool to handle large land clearing jobs that require a heavy duty cut to take on thick vegetation and shrubbery. The CID Skid Steer Forestry Disc Mulcher stands above its competitors thanks to its heavy-duty cutting disc, high powered motor system, and its safety measures to provide you with a safe and efficient land clearing operation.
More Power, Less Mess
The CID Forestry Mulcher comes with a punch; available in 150cc and 200cc models, these high-powered motor options allow for a mulching head that tears through vegetation with ease, leaving a finely mulched residue behind. This makes cleaning and debris clearing that much easier; The residue mulch left behind during operation is great for laying a foundation of nutrient rich soil that will promote healthy crop and plant growth, perfect for creating seedbeds.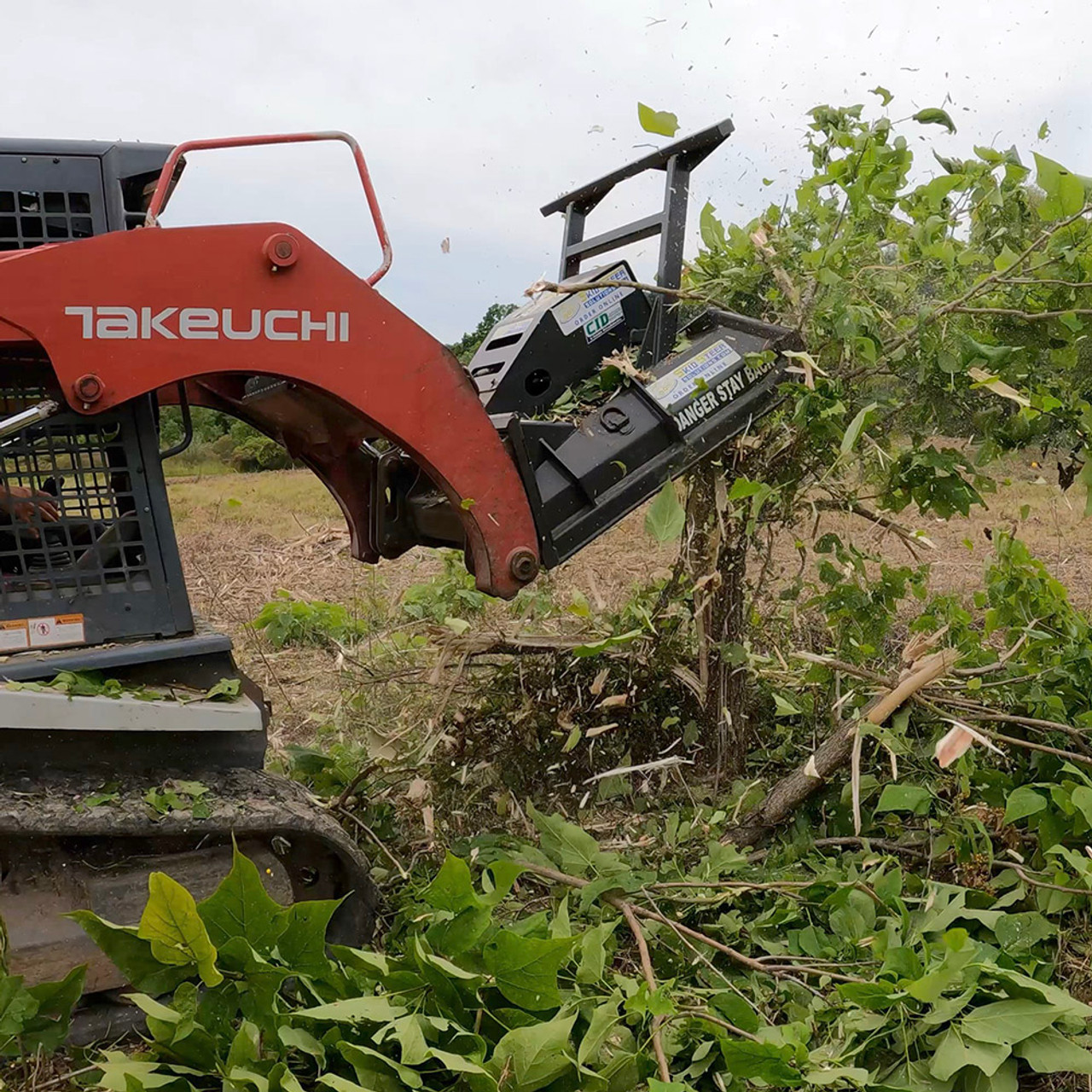 CID Forestry Mulcher taking down a small tree.
From Shrubs to Forest, Nothing Stands in Your Way
Sporting a heavy-duty cutting disc, the CID Forestry Mulcher can handle various terrain and vegetation types. The cutting disc features heavy duty cutting teeth on all sides of the 60" cutting diameter, which can easily shred and mulch material up to 6" high and 14" thick. Small trees, dense shrubbery, overgrown fields, and more are no match for the strength of this cutting disc. The cutting disc also allows for below ground cutting; great for using freshly produced mulch to be mixed into the soil to create perfect grounds for planting and promote plant growth.
Demo video of CID Forestry Mulcher in action.
With Great Power, Comes Great Safety
Forestry Mulchers are a different breed of land clearing tools. These attachments are designed to handle and tackle inaccessible and large areas that have been swallowed up by thick layers of dense forestry and material. With such high shredding capabilities, flying debris makes for a seriously dangerous worksite for anyone within the immediate area of operation. The CID Forestry Mulcher comes equipped with a 1" Thick hinged deflector; all debris will be flung into the deflector, blocking the debris from flying out and causing harm.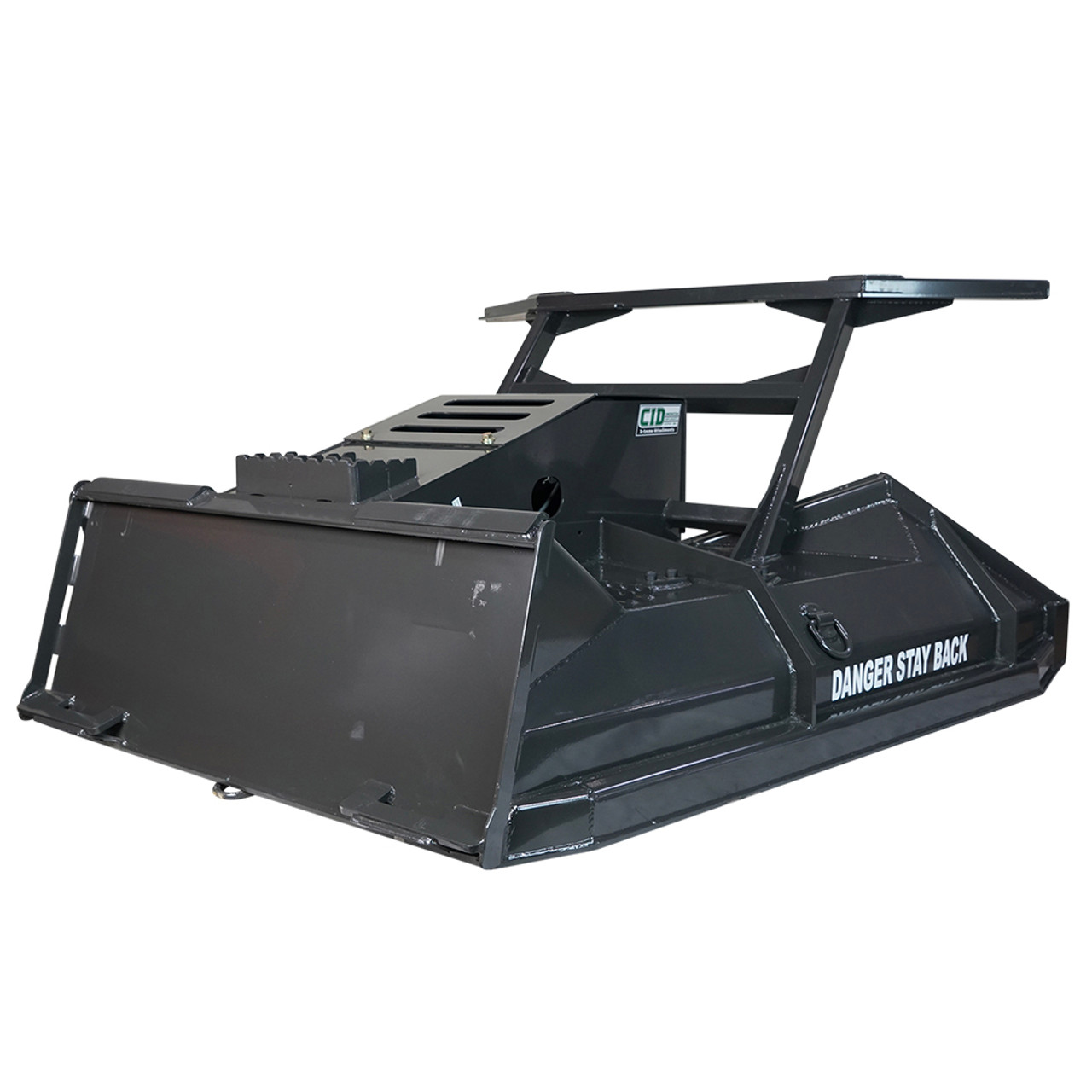 Front view of the CID Forestry Mulcher; shows deflector shield in front.
Whether you're looking to clear some forest, create a path for roads, or create a seedbed for your crops and plants, clear the way for any of your projects with high power and safety with the CID Skid Steer 60" Disc Forestry Mulcher.