Posted by Jayson Ramos on 23rd May 2023
In 1994, Robert Leib purchased his first skid steer; a Bobcat 642B to help with his landscaping projects on his new Bellingham property. Unfortunately, Rob would get his new ride stuck in deep, thick mud. To get his new skid steer unstuck, Rob and a couple of his buddies created chain tracks to help the skid steer get out of the mud. These tracks worked so well, it would prompt Rob to produce and sell to others. This would set in motion the beginning of Skid Steer Solutions, a leading online marketplace for skid steer loaders, attachments, and accessories.
The Picture that started it all; Rob's first Bobcat getting unearthed by the Chain Tracks he and his buddies created
From the Mud to The Web
After gaining a following for his chain tracks, Rob created an online platform in 1998 to reach out to more people who could use his tracks to help during landscaping projects. After gaining more and more support create more helpful attachments that would help people like him get the most out of their skid steers. In 2002, Rob, with the help of his welder buddies, created their first skid steer attachment; a backhoe, which Rob used and tested on his own property first before launching on the website under the name Loadertracks.com. Soon after, a slew of new attachments was being made by Rob and his crew. Tree spades, augers, and more began to be created and added to the website.
Skid Steer Solutions Is Born
As more and more skid steer attachments were being added to the online catalog, Rob recognized the name, Loadertracks.com, didn't quite reflect what was being sold on the website. After listening and talking to many customers and friends who were asking for skid steer advice and solutions, Rob decided "Hey, why don't we just call ourselves Skid Steer Solutions?", in 2003, the name Skid Steer Solutions was born.
Hello Eterra
By 2007, Skid Steer Solutions has grown to a full-fledged marketplace for anything skid steer related. The website gained so much traction and popularity, other skid steer attachment brands began selling their attachments on Rob's website. There was an initial confusion about Rob's own brand of attachments named Skid Steer Solutions now that other brands were joining the party. Rob decided to change the name of his attachments to Eterra. Competing within the attachment industry was challenging due to having a small number of resources compared to other industry brands. Rob didn't care about the competition; he created a platform for his friends and other skid steer operators to achieve the best tools they need to complete all skid steer related projects. Rob wanted to provide others with the highest quality advice and tools, not cheap, temporary solutions. "We can't be the cheapest… But we can be the best." Rob's dedication to providing the best tools and advice to skid steer operators has made Eterra a trusted brand in the industry. Putting quality first, Eterra has boomed in manufacturing and creating attachments that are built to last and answer all operational task skid steer operators need to complete the job.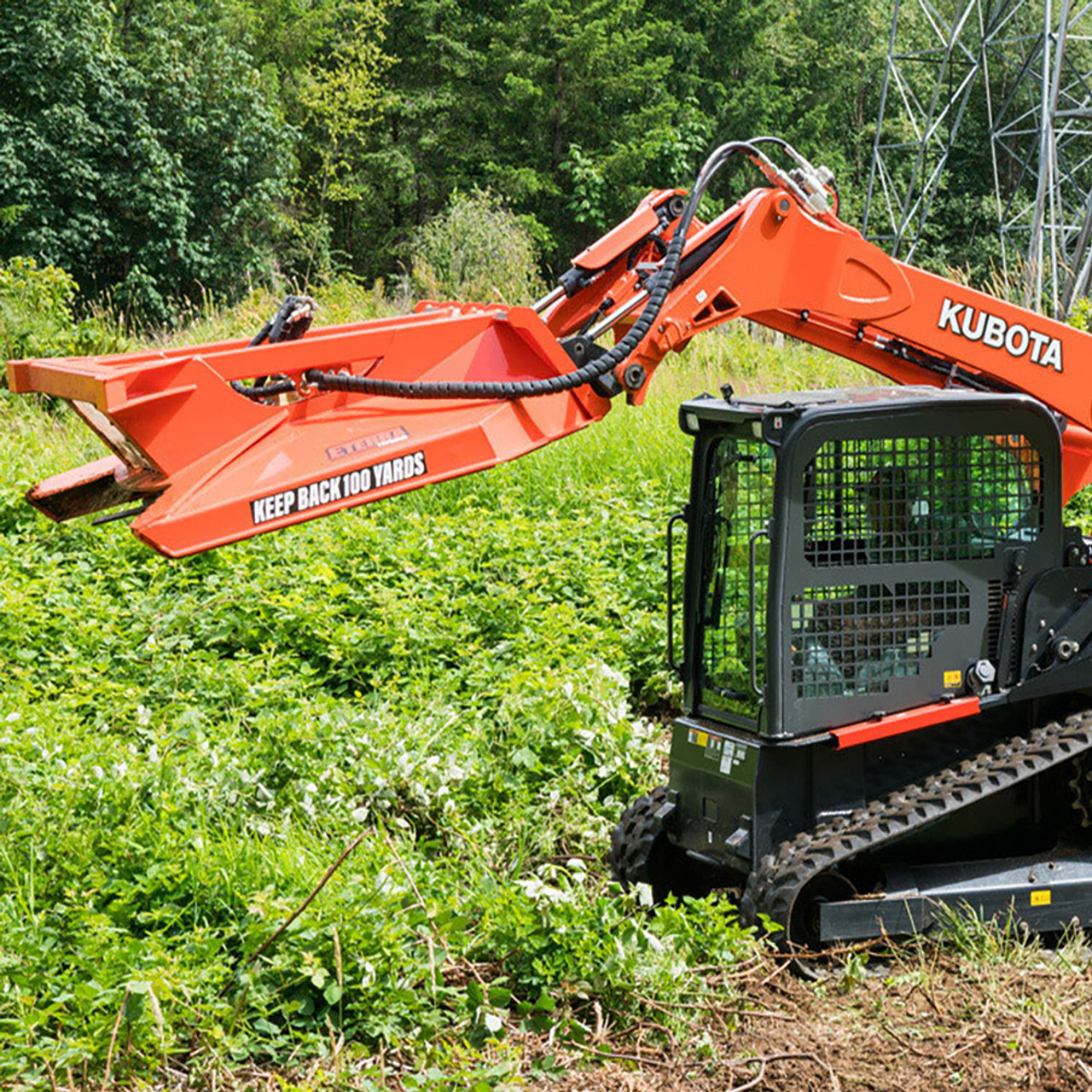 Find your Solution Today!
Today, Skid Steer Solutions stands as a leading online marketplace for skid steer loaders, attachments, and accessories. Its extensive product catalog offers a vast array of options, catering to the diverse needs of contractors, landscapers, farmers, and other industry professionals. With a strong commitment to customer satisfaction and a dedication to innovation, SkidSteerSolutions.com continues to serve as a trusted resource for skid steer enthusiasts worldwide.