Posted by Hailey Miller on 22nd Aug 2023
At Skid Steer Solutions, we believe in the power of loyalty. Our customers are at the heart of everything we do, and we're constantly looking for ways to enhance your experience with us. That's why we're thrilled to introduce our new loyalty program called Skiddy Cash Rewards. If you've been diligently accumulating Skiddy Cash and are eager to discover how you can turn it into exciting rewards, you're in the right place. We will dive into all of the tips and tricks to unlock rewards and make the most out of your next attachment order.
Step 1: In the bottom left hand corner on our website, open the "Rewards" button to open the rewards launcher.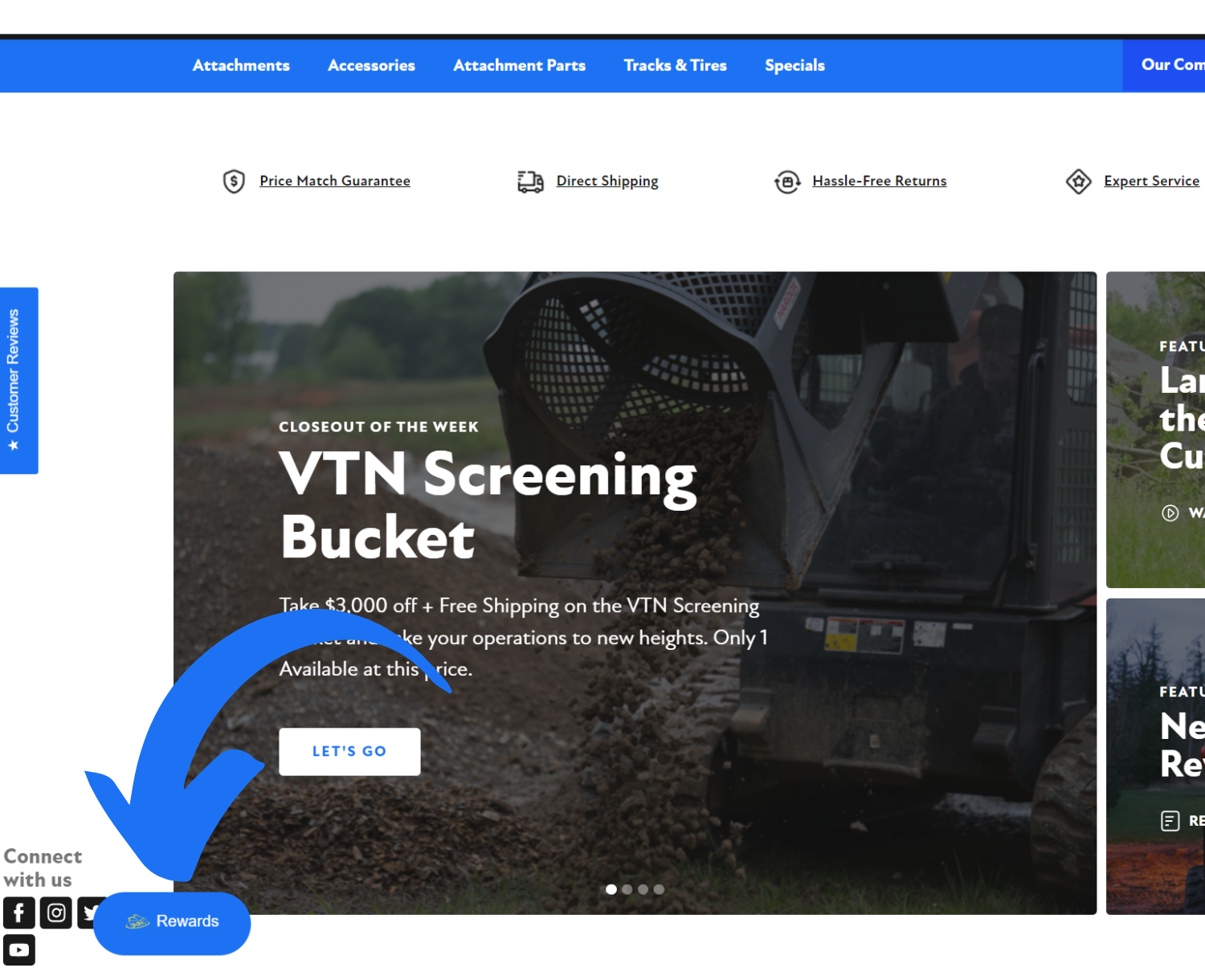 Step 2: Once you open the launcher, click on the "Redeeming Skiddy Cash" button to open the redeeming options.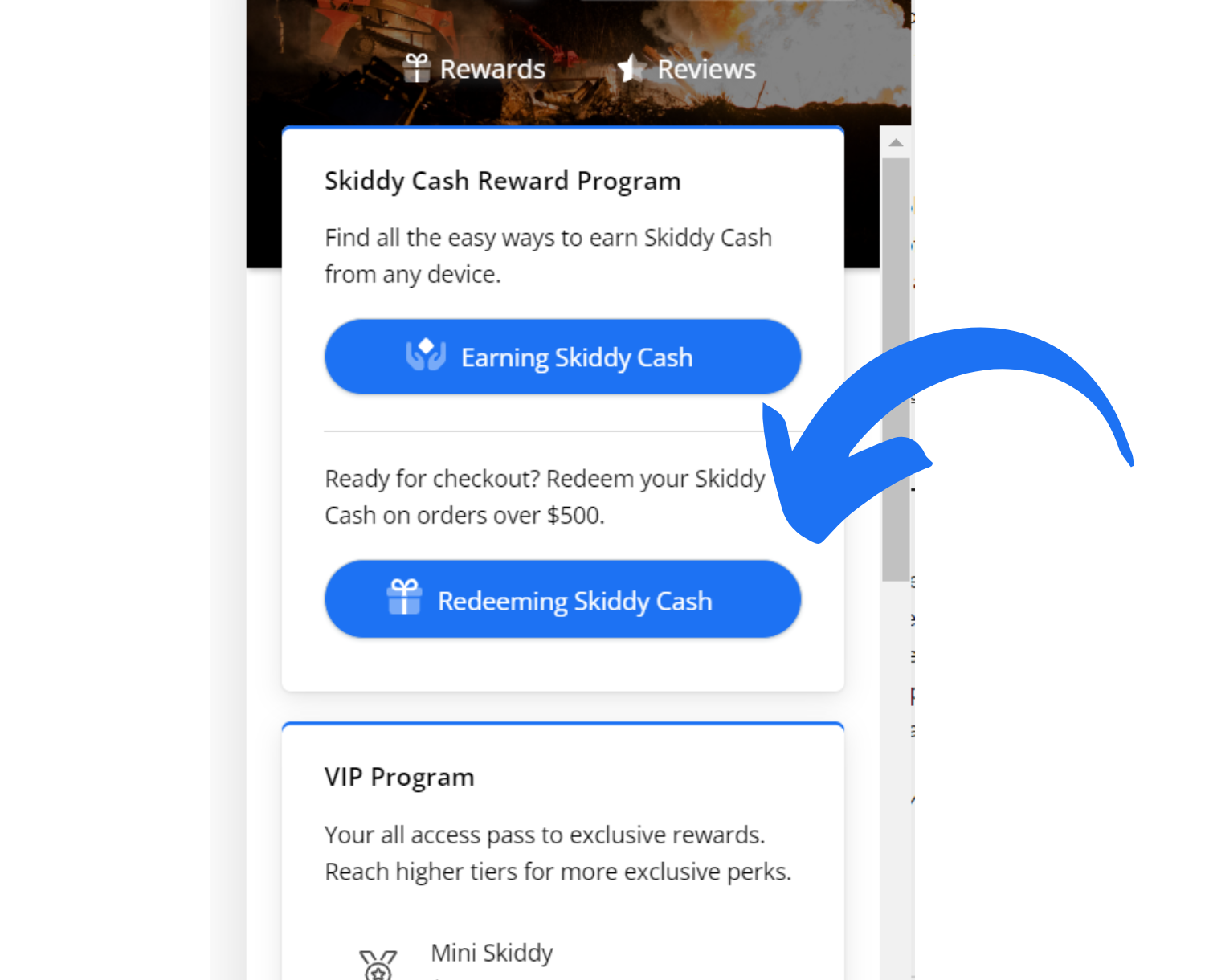 Step 3: Click redeem on the "Redeem Skiddy Cash Rewards on Orders over $500" rewards option in the launcher to populate your exclusive coupon code.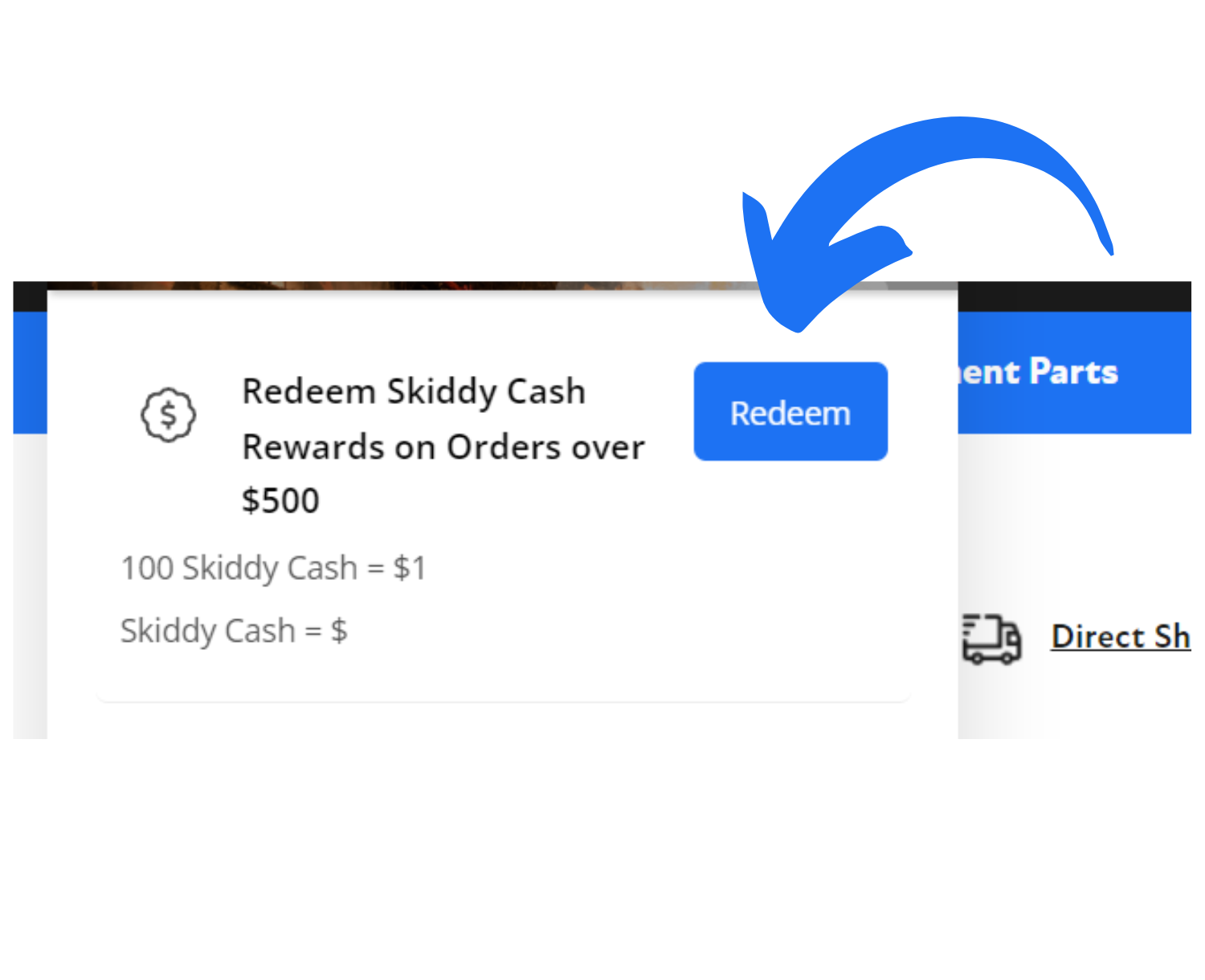 Step 4: Slide away to redeem the exact amount you want on orders over $500. You've got the flexibility to pick down to the dollar. Just remember, the most you can use per order is $500. Once you hit that "redeem" button, your coupon code will pop up. If you've got stuff in your cart, hit "apply at checkout." But if you're not quite ready to roll, no worries – we'll email you the coupon code for safekeeping.
Step 5: Once you redeem your reward, make sure to copy and paste your exclusive coupon code into the "Coupon/Gift Certificate" area at checkout. Once you redeem you will get an email with your code for safekeeping.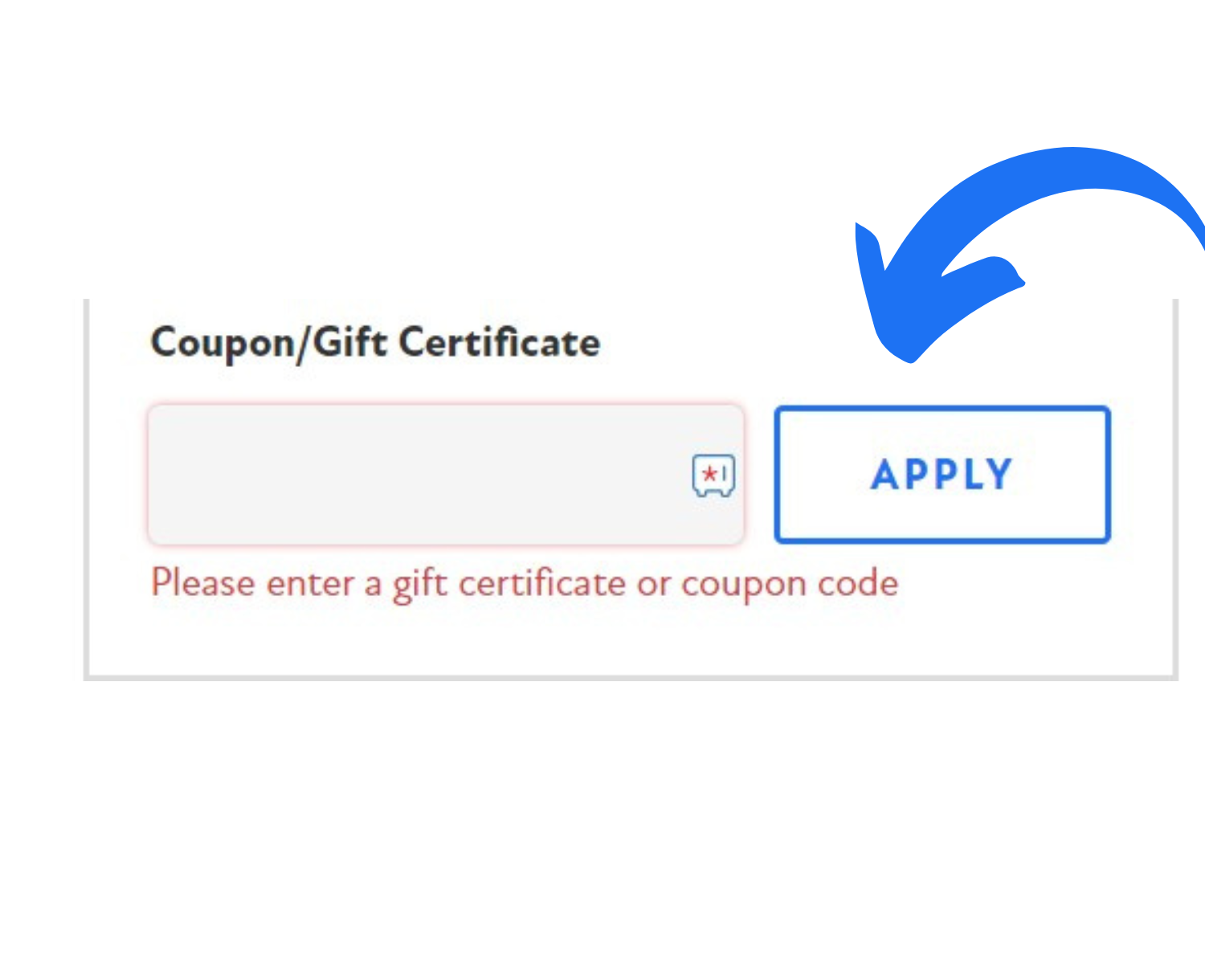 If you want more details and pictures, you can check out our special page about the Skiddy Cash Rewards Program here. Your loyalty really matters to us, and we can't wait for you to enjoy the rewards. If you are having troubles redeeming your Skiddy Cash, feel free to reach out to us via phone at 866-966-2538 or click on the chat bot in the bottom right hand corner of our website. We are here to help make the redeeming process as simple as possible.