Posted by Jorden on 8th Feb 2016
Buy Skid Steer Auger Attachments
At SkidSteerSolutions.com, we inventory and sell many auger attachments each year in North America. We've learned a lot about what our customers are requiring out of these Auger Systems and have accumulated most of the bits, parts, and accessories to go along with these earth drilling systems.
Here are some basic knowledge about Auger Attachments and tips to follow when purchasing your next Skid Steer, Mini Excavator or Mini Skid Steer Auger Attachment.
.
.
What are Auger Attachments - Click Here! used for?
1) Augers can be used for several jobs but the most common use is fence post installation or post installations of any sort.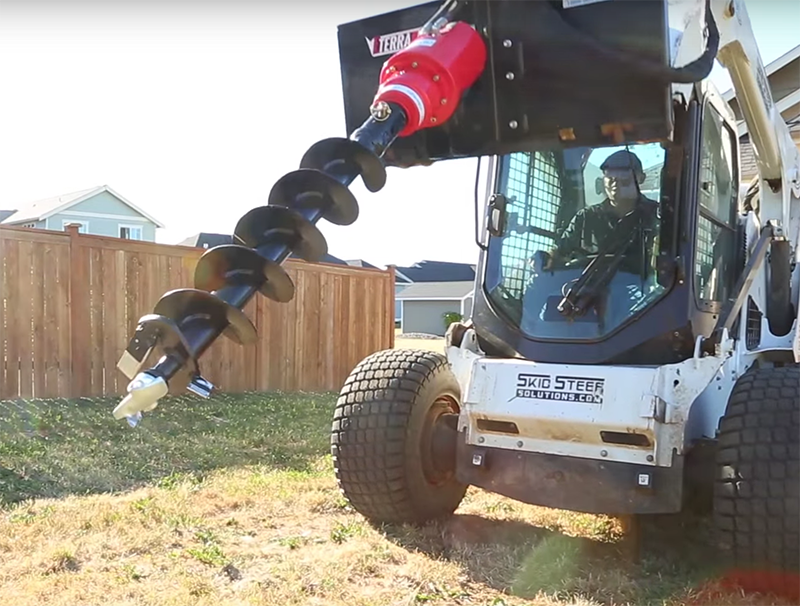 2) Skid Steer Augers and Excavator Augers are commonly used for tree planting purposes.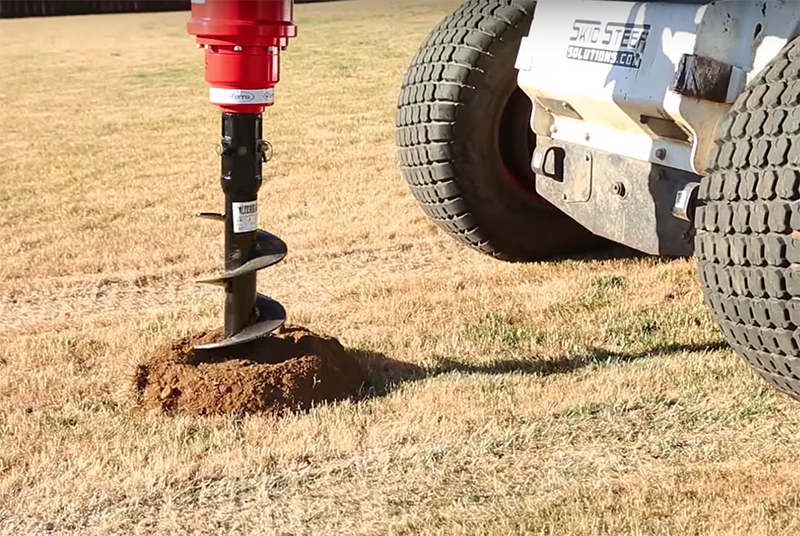 3) With the use of a Rock Auger Bit - Click Here!, Skid Steer Auger Attachments can even be used to drill through layers of concrete.
How to Buy a Skid Steer Auger Attachment Online
1) Make sure to know the Make, Model and Year of your Skid Steer Loader.
2) Know the purposes that you will primarily be using your auger attachment for. Will you be working in rocky terrain from the Midwest, hard clay, dry and sandy California hills, or just your average dirt? YES, IT MATTERS. If you are going to be working in just the average dirt, then a dirt bit with standard dirt teeth is going to be fine - Click Here for an example of a heavy duty dirt bit with dirt teeth. If you are taking your skid steer loader and digging through some real rocky earth, then you might suspect that a standard earth auger bit like the one above is going to need some Upgraded Tungsten Carbide Auger Teeth or you may upgrade to Rock Auger Bit - Click Here.
3) Select the Auger attachment that your machine can power and that works with the bits you need. Your machine's hydraulic flow is a critical factor in choosing the Auger drive. Select an auger that is inside your machines flow range. If your machine's flow is at the low end of an auger's flow range then your drive will turn slow (won't lose any torque).
4) Compare prices but don't sacrifice quality and warranties. No one is going to tell you to not do shop for the best price but ensure that your aren't buying a cheap gearbox. Also ensure that who you are buying it from will actually get it to you in the expected two week shipping window that we all allow for when purchasing equipment.
We hope this information helps, signup for our newsletter for more tips and great deals on attachments!