Posted by Ian Stewart on 14th May 2020
We are excited to announce our new partnership with CID!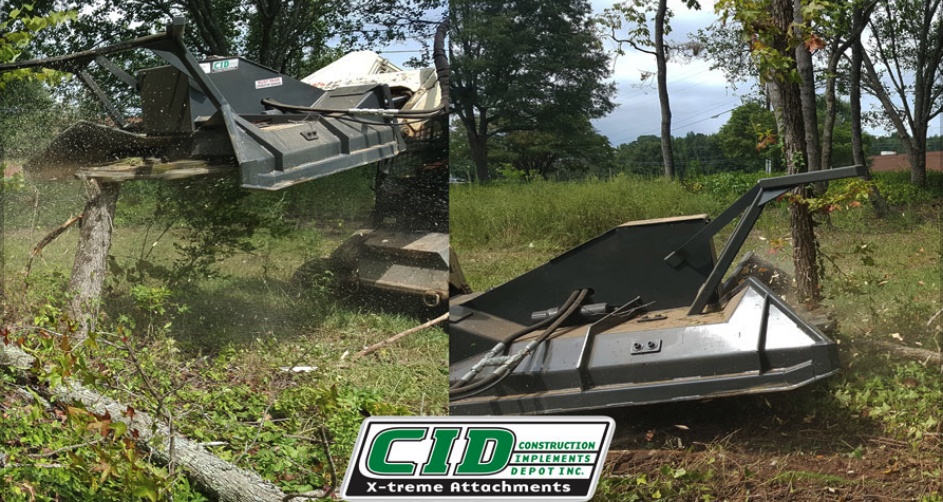 CID is one of the most prominent skid steer attachment manufacturers in the industry today. Haven't heard of them? They make the attachments for some of the biggest brands in the Industry. Their mission is to manufacture high quality skid steer attachments at a reasonable price to operators. Now available online, for the lowest price, and sent straight from the manufacturer to your door.
Founded in Denton, North Carolina in 2003, CID attachments has over 30 years of combined experience working on skid steer attachments. Their products are extremely durable, no BS, and get the job done day in and day out. Keep reading to view their attachments including their most exciting land clearing attachment ever!
---
Brush Cutters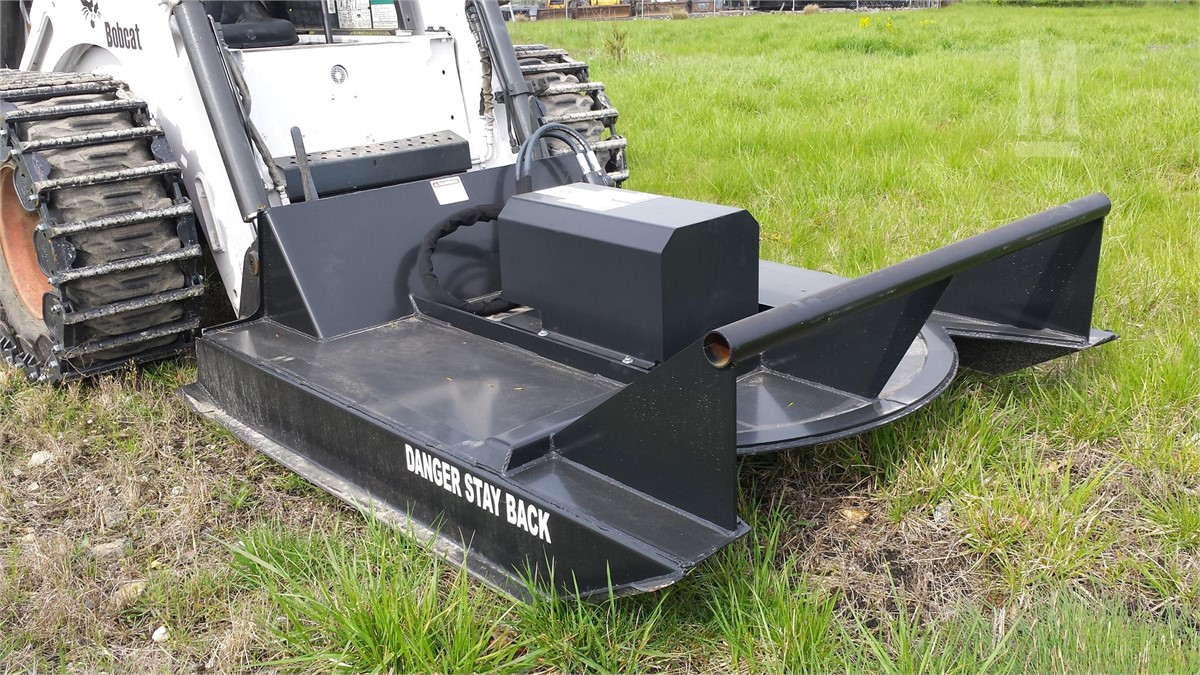 Available in a variety of different models, including Standard Duty, Heavy Duty, and X-Treme Duty (Including Piston Motor Option), these brush cutters are great for land clearing light and heavy brush anywhere from 3" up to 7". They use 1/4" steel for their decks and 5/8" AR400 steel blades. These are serious mowers. Click Here to Learn More!
What's this crazy looking brush cutter? The CID Swing Boom Brush Cutter is also capable of brush of at least 3", but offers extreme reach, 16 feet vertical and 8 feet to the side, making it a great side cutter for ditches. Available in standard flow or high flow piston motor option. Check out the video here.
---
4 in 1 Buckets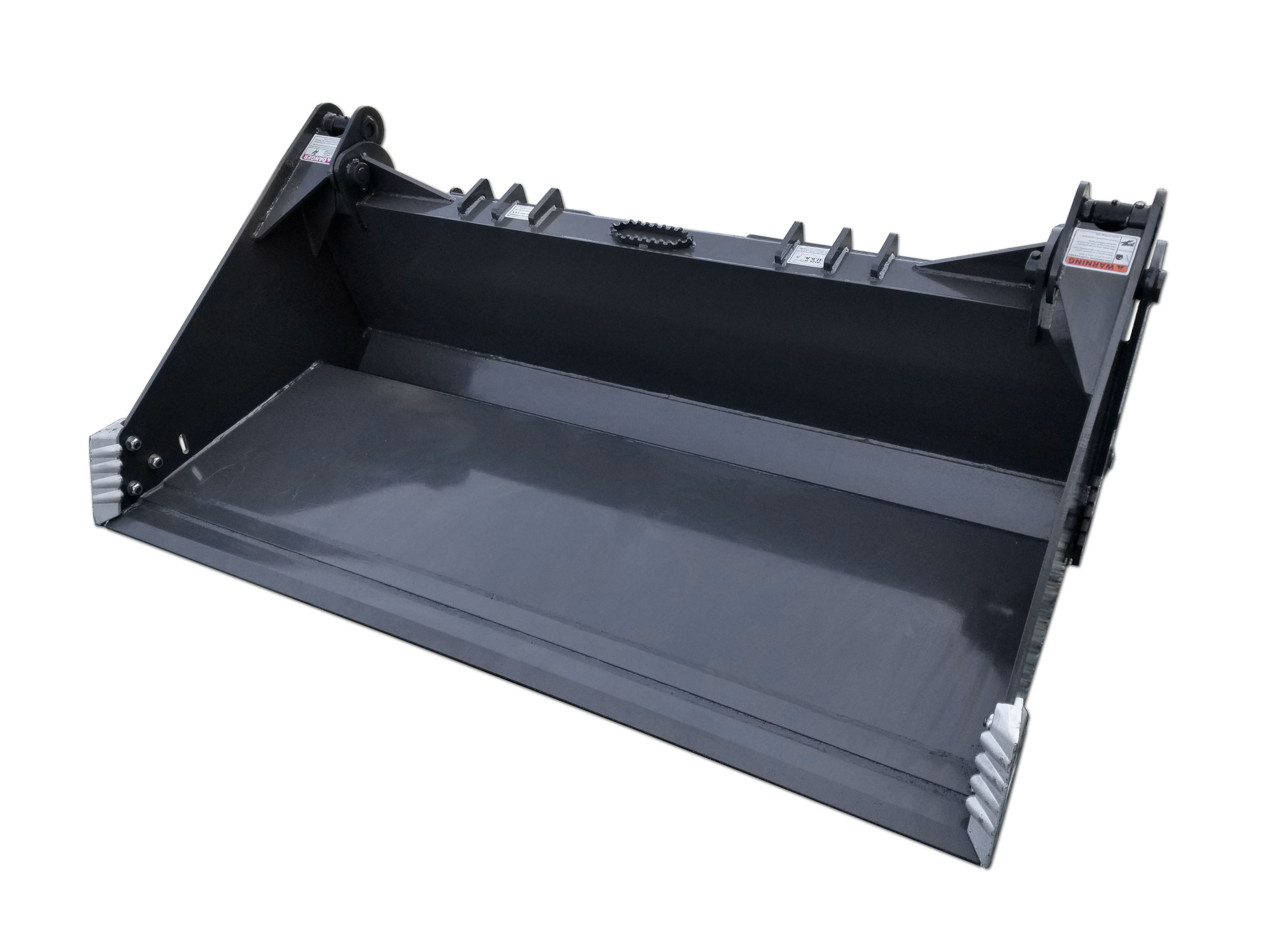 Also available in Standard, Heavy, and X-Treme Duty, these are some of the most versatile attachments around. Why get a standard bucket when these 4 in 1 Buckets allow you to grapple, dig, grade and doze? These sturdy attachments also have options for teeth, bolt on edge and side cutters. Learn more!
Forestry Disc Mulcher
Possibly their MOST EXCITING ATTACHMENT YET, the Forestry Disc Mulcher is a brush and small tree menace! This attachment comes in 44" or 60" versions and can run on machines between 20 and 60 GPM. Trees up to 14" and larger go down quick, and the mulching actions sucks in and mulches material up to 6" nearly instantaneously. Watching (let alone operating) this attachment is a ton of fun. Interested?? Learn more here.
---
Brooms
CID manufactures both Angle Brooms (Manual and Hydraulic like the above image) for quickly clearing areas of snow, dirt, or other debris, as well as Pick Up Brooms which collect the debris and create much less dust. They comes in a variety of widths and diameters, as well as offering steel, poly, or mixed wafers depending on how aggressive or a sweep you are looking for.
---
If you're interested in learning about more attachments from CID including rock buckets and backhoes, visit their brand page here: https://www.skidsteersolutions.com/cid-attachments/