Posted by Minh Do on 25th Sep 2019
As summers come to an end, soon you'll slowly switch from cutting and trimming those bushes to cleaning up falling leaves while trying to stay warm. We'll give you a list of Top 5 Attachments and accessories you'll want in your arsenal for fall and the upcoming seasons to come.
1. Skid Steer Cab Enclosures.
These Skid Steer Doors are 250 times the strength of glass and 1/2" the weight. Now that's efficiency. These doors help to protect you against UV rays and heat gain during the summer while locking in much-needed warmth and comfort during the colder seasons. Manufactured with heavy-duty, super-coated, abrasion-resistant 1/2" polycarbonate will protect you from dangerous flying debris and the elements at the same time.
https://www.skidsteersolutions.com/skid-steer-doors-of-north-america/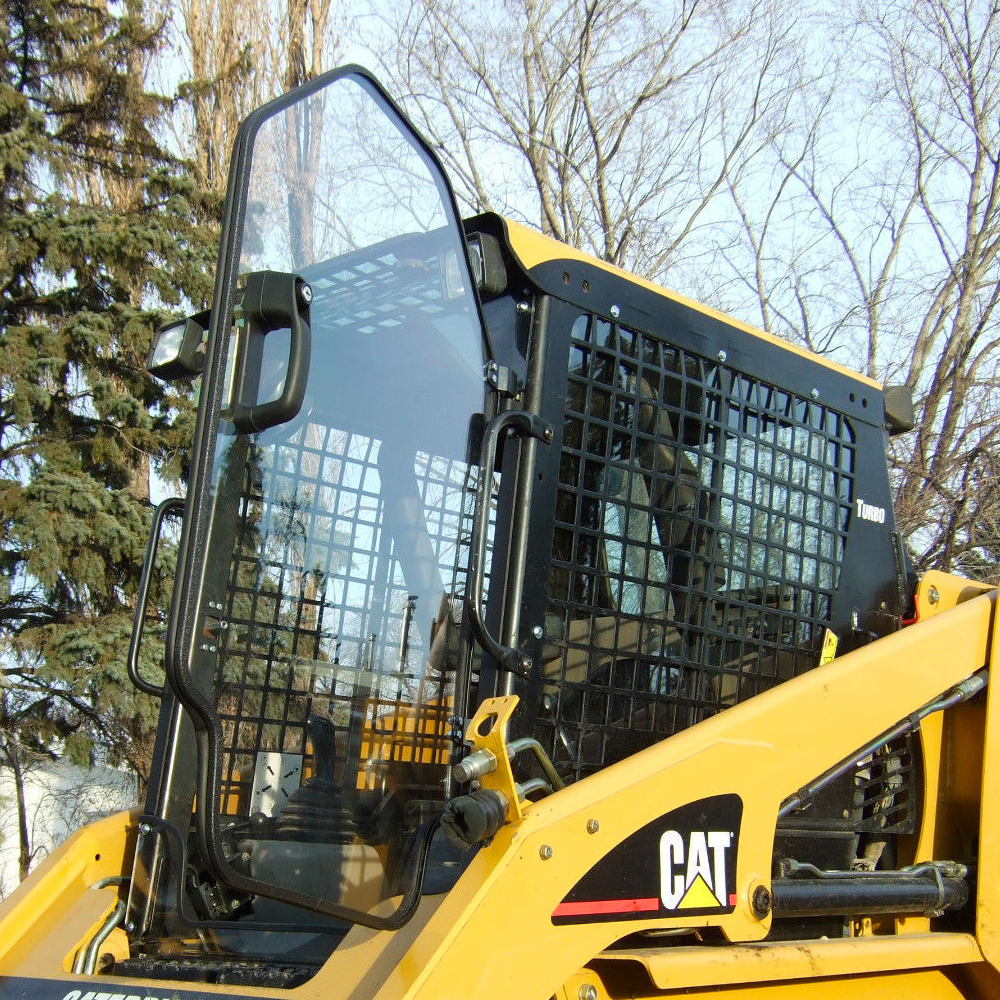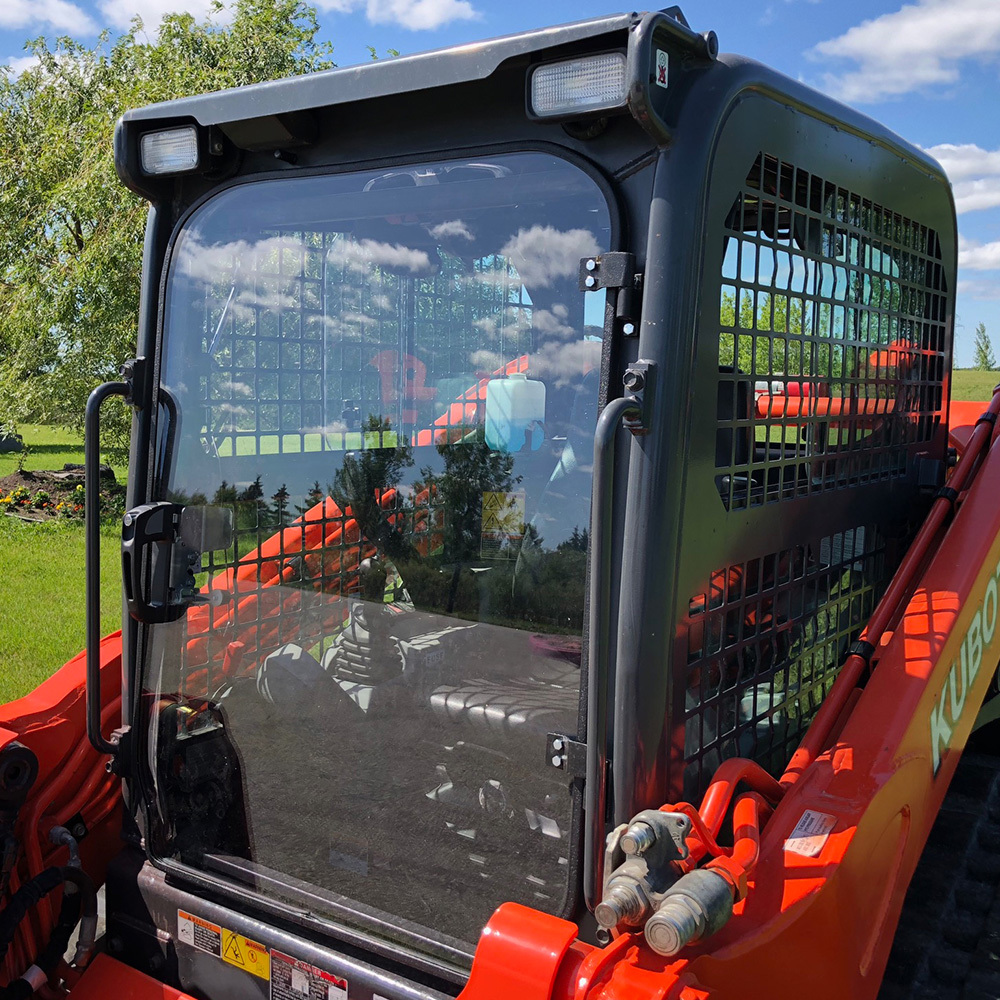 2. Eterra Cab Heater
As we enter into the fall season the temperatures dip down and it can become unbearably cold while operating inside your skid steer loaders. The Eterra Cab Heater provides the ultimate solutions for comfort and warmth for nice temperature conditions while operating your skid steer loaders.
These cab heaters are designed to use your machines existing cooling system to draw in the heat. This heater is ONLY designed for water-cooled equipment. Make sure you check your cooling system requirements before you order this product. Installation of this product does require some mechanical expertise and should take you around 5 hours to install.
Note: Check-out our product page if you would like the full details on how to install your Eterra Cab Heater
An installation kit is sold separately which includes the hosing required and common fittings to install. Please check your block as these kits utilize SAE threaded fittings.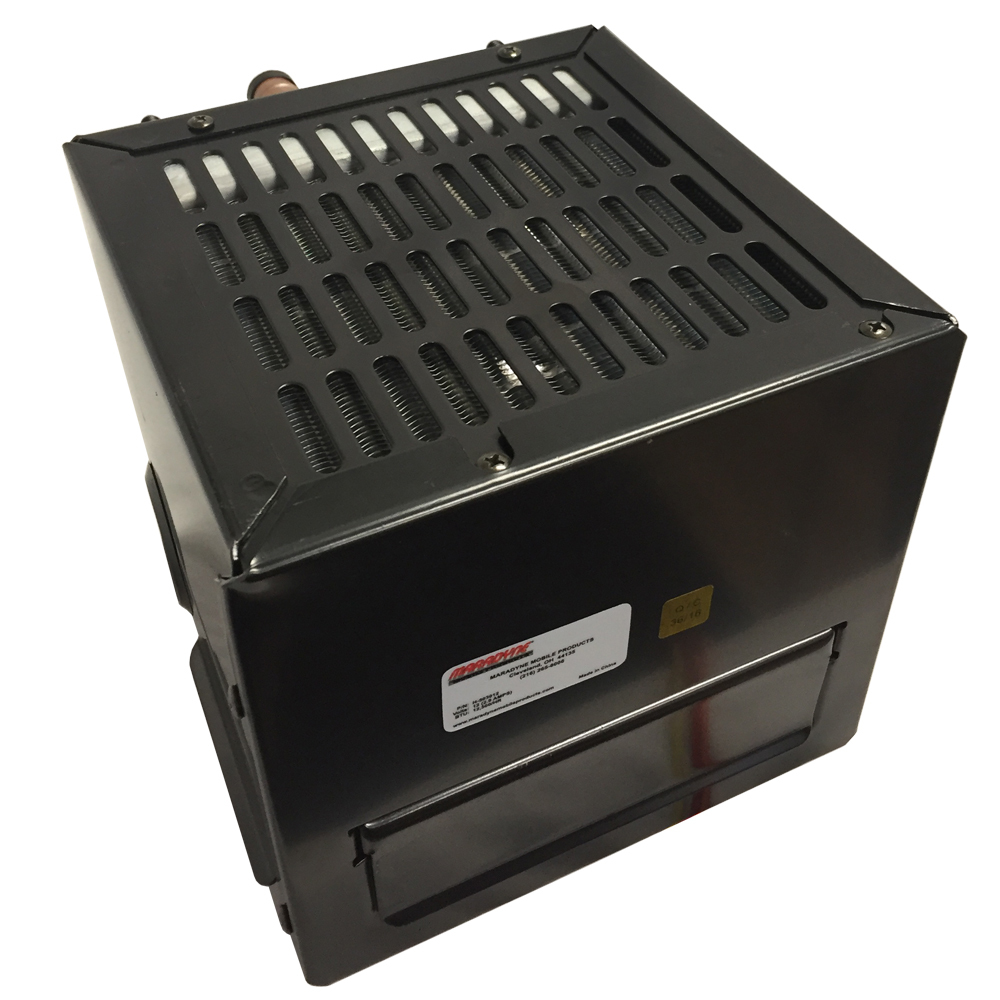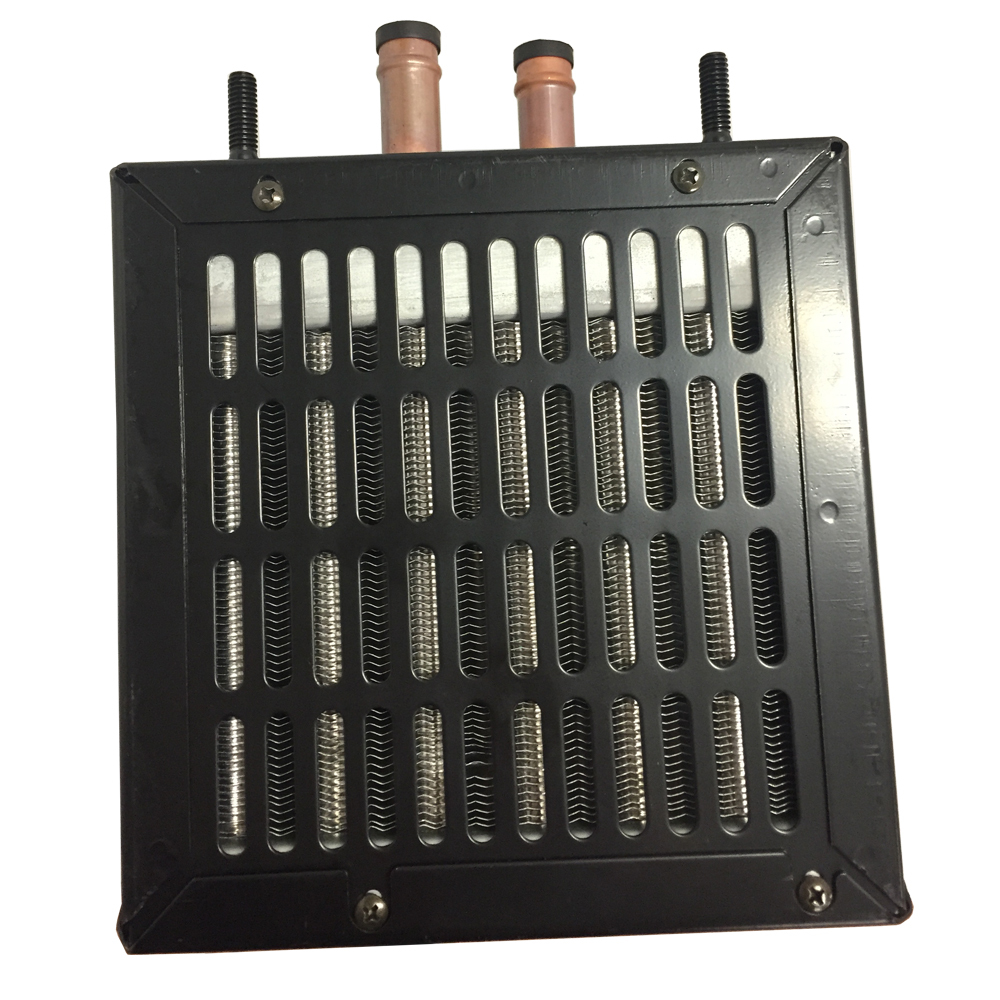 3. Eterra Concrete Mixer
This concrete mixer is another dynamic product offering from Eterra. With this attachment it allows you to pour in or scoop up the material, mix the material on the go, and then dispense the material in three different methods. The first way to dispense the mix is the manual side chute, this allows the operator to place the cement exactly where it needs to go. This attachment also features a hydraulically operated center chute with a dispenser hose that gives the operator added flexibility to place the material anywhere. The center chute not only lets you dispense concrete but it also works as a sandbag filler. You can also just pour the finished batch out the front of the mixer in one giant pour.
Clean-up is simply and easy fill the concrete mixer with tons of water and some pea gravel added. Run your mixer for a couple of minutes and rinse out any other spots that you see have lingering traces of mix.
https://www.skidsteersolutions.com/skid-steer-mix-and-go-cement-mixer-attachment-eterra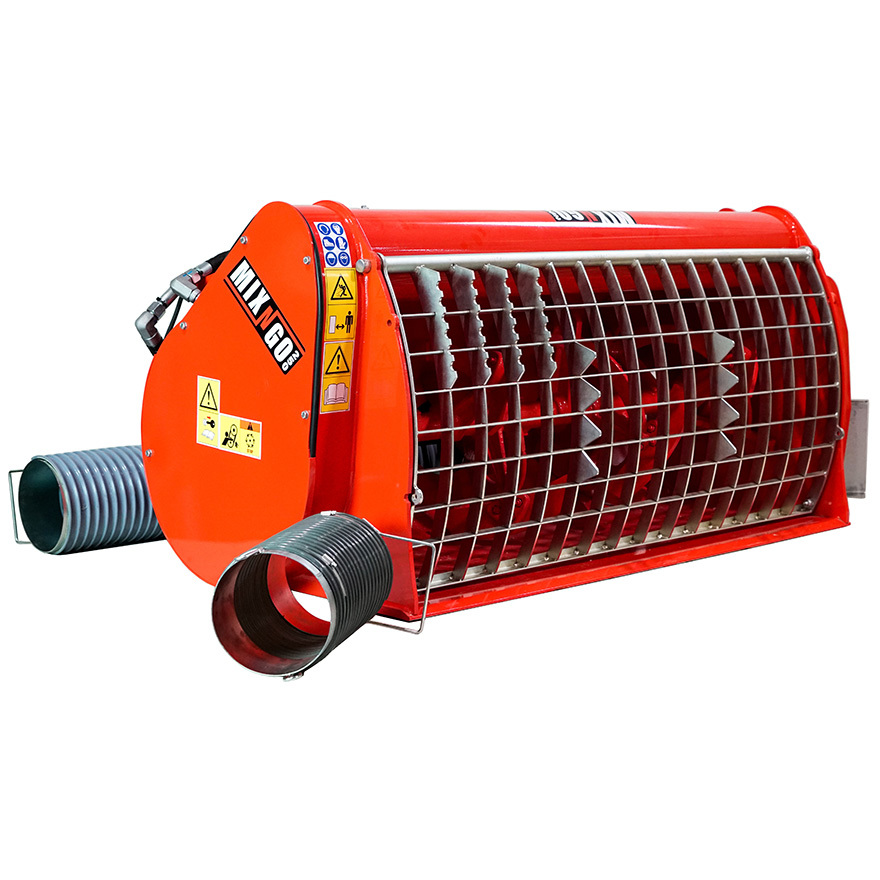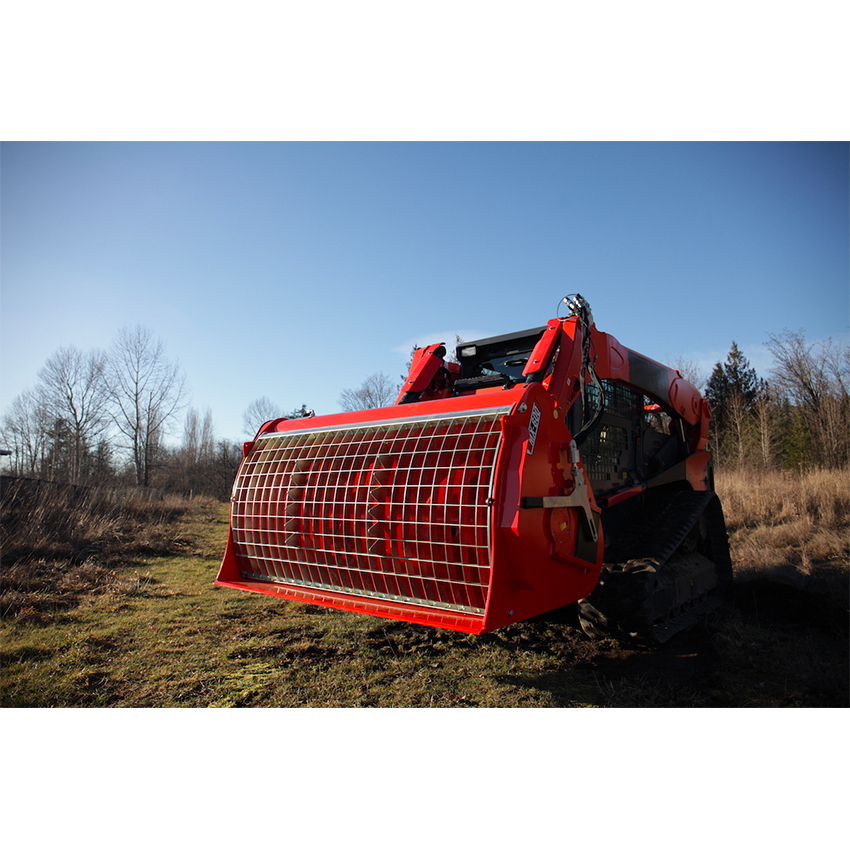 4. Virnig V50 Snow Blower

Preparing for Winter is always a smart idea. You never know when a winter snowstorm will be swarming your town and you aren't equipped to blow all that snow away. Introducing the Virnig Snow Blower, this attachment is a paddle-style auger that effectively pushes through all types of snow. From we and heavy "cascade concrete" to fluffy "cold smoke" this snowblower attachment can clear large volumes of snow quickly and efficiently. The hydraulic chute has a 270 degrees of rotation and a deflector angle that allows extremely accurate snow placement.
https://www.skidsteersolutions.com/v50-snow-blower-attachment-virnig/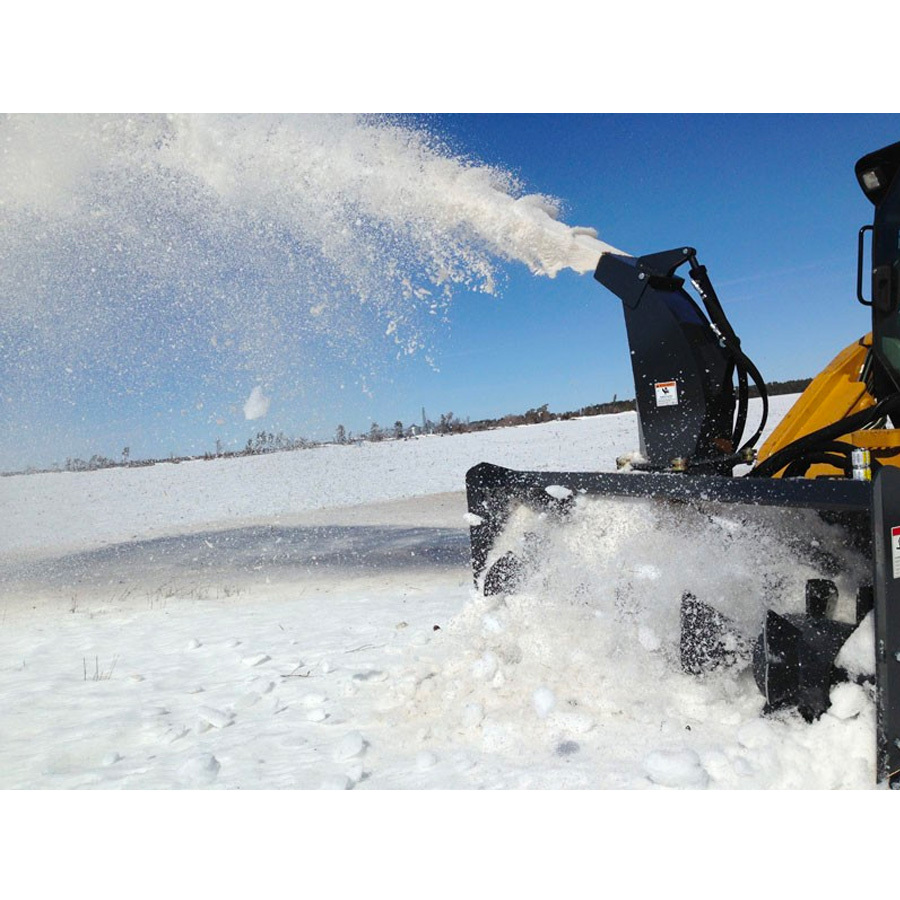 5. Haugen Snow Pusher

Once the snow accumulates on the ground and sticks like concrete. There's only one way to move all that snow away quickly and effectively, with the Haugen Snow Pusher. This heavy-duty snow removal attachment is equipped with an optional pull back to optimized your snow removal efficiency. This snow blower is available in both rubber and steel cutting edges with various width depending on how much snow you need to remove.
https://www.skidsteersolutions.com/skid-steer-snow-pusher-attachment-haugen/