Posted by Hailey Miller on 12th Sep 2023
At Skid Steer Solutions, we are committed to providing our customers with the best possible service and products. To ensure we can continue to meet this commitment, we occasionally need to make improvements to our operations. With that being said, from September 14th through September 15th, our warehouse in Cleveland will be temporarily closed. During this time, there will be no assemblies scheduled, and parcel shipments will be operating with limited staff. However, we want to assure you that these changes are being made with your satisfaction in mind, and we will be back to full operational capacity on Monday, September 18th.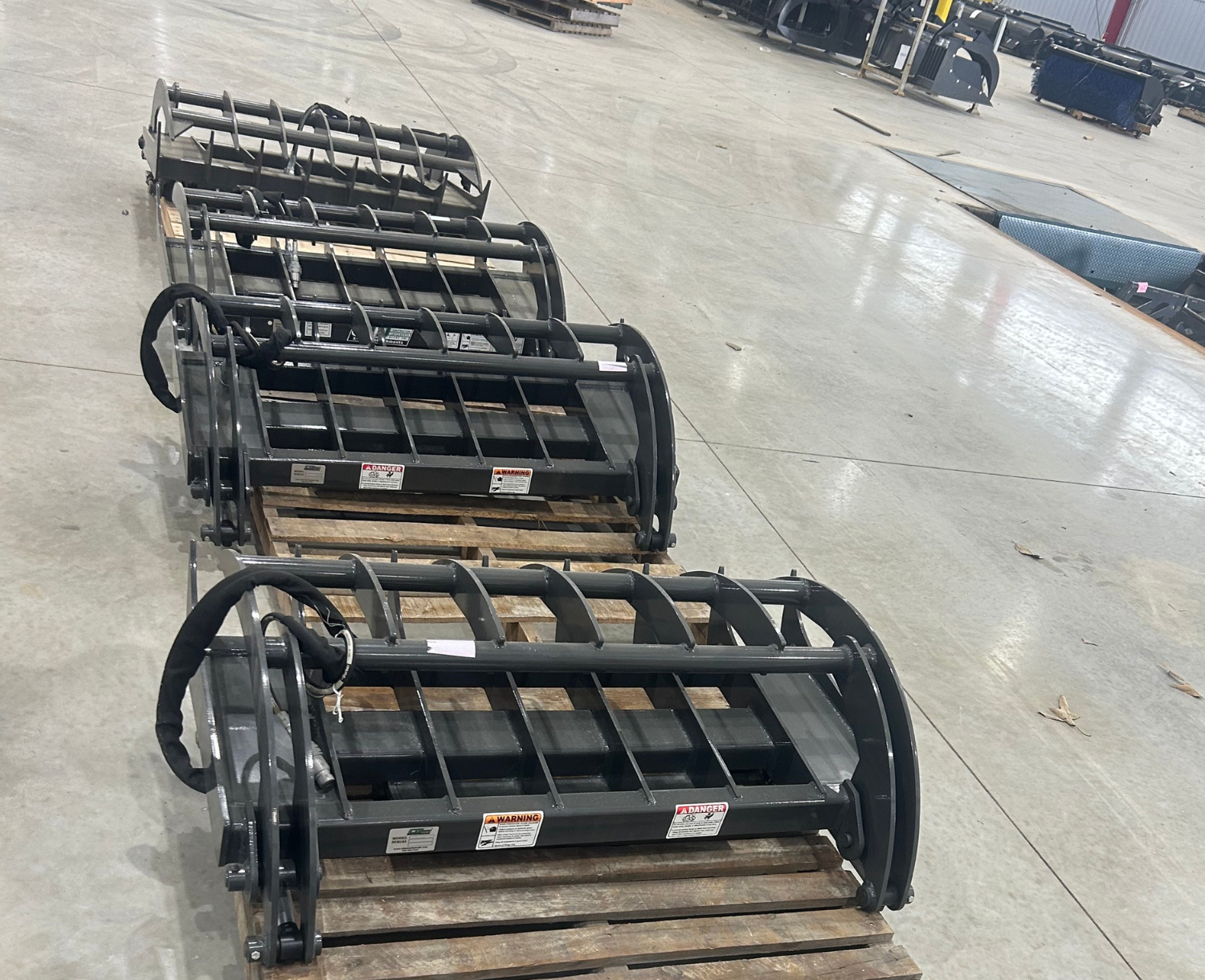 Why the Temporary Closure?
Our dedication to enhancing your experience with us led us to the decision to temporarily close our Cleveland warehouse. We recognize that our in-stock attachments, which typically ship within 1-5 business days, are an essential part of our service to you. By taking this short break, we can reorganize and optimize our warehouse processes to serve you even better.
What to Expect During the Closure
No Assemblies this Week: We want to be transparent with our valued customers – there will be no assemblies scheduled on 9-14 and 9-15 this week. This temporary halt in production will allow us to focus on streamlining our operations and making necessary adjustments for improved efficiency.

Parcel Shipments with Limited Staff: While our warehouse in Cleveland will be closed for assemblies, we will still be processing parcel shipments until Wednesday. Please note that our team will be working with reduced staffing levels during this time, so there may be slight delays in processing and shipping.
Our Commitment to You
We understand that any disruption in our services may cause inconvenience, and we sincerely apologize for any inconvenience this temporary closure may cause. However, we firmly believe that these changes will benefit you, our valued customers, in the long run. Our commitment to delivering top-quality products and exceptional service remains unwavering.
When Can You Expect Improvements?
We are dedicated to ensuring minimal disruption to your experience with us. Our warehouse in Cleveland will reopen, and business will resume as usual on Monday, September 18th. At that point, you can expect our operations to be running more efficiently and effectively, with the enhancements we've put in place.
Your Feedback Matters
As always, we value your feedback and input. If you have any questions or concerns regarding the temporary closure or any aspect of our service, please do not hesitate to reach out to our customer support team. Your feedback helps us continually improve and provide you with the best possible experience.
We appreciate your understanding and patience during this temporary closure of our Cleveland warehouse. Rest assured that these changes are all aimed at improving your experience with Skid Steer Solutions. We are excited about the enhancements we are making and look forward to serving you better than ever when we resume operations on September 18th. Thank you for choosing us as your trusted source for quality attachments, and we can't wait to continue serving your needs in the future.