Posted by Maranda Wilson on 29th Oct 2016
We love that our customers are loving our new products!
Our loyal customers recently sent us photos of our boom mowers in action.
Check out this before picture -- an unruly and overgrown roadside in need of some desperate TLC!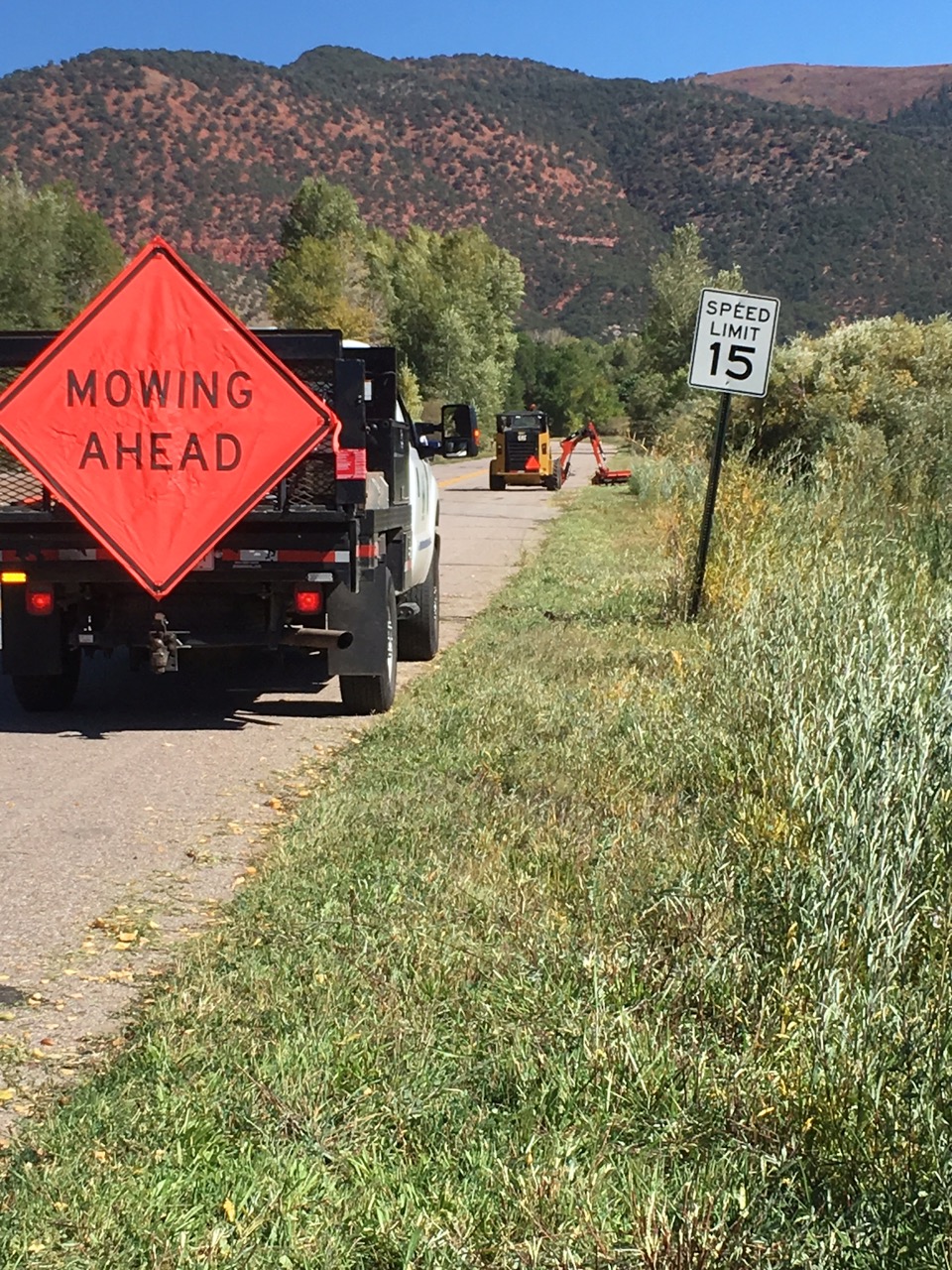 Notice how the Eterra Sidewinder Flail Mower Head has an even and consistent cut? Heavy duty steel rear rollers allows you to use the mower to guide the cutting, making for a much nicer finished cut. The electronically balanced cutter shaft also minimizes head shake when the boom is extended. To find out more about our flail brush mowers, read our article here.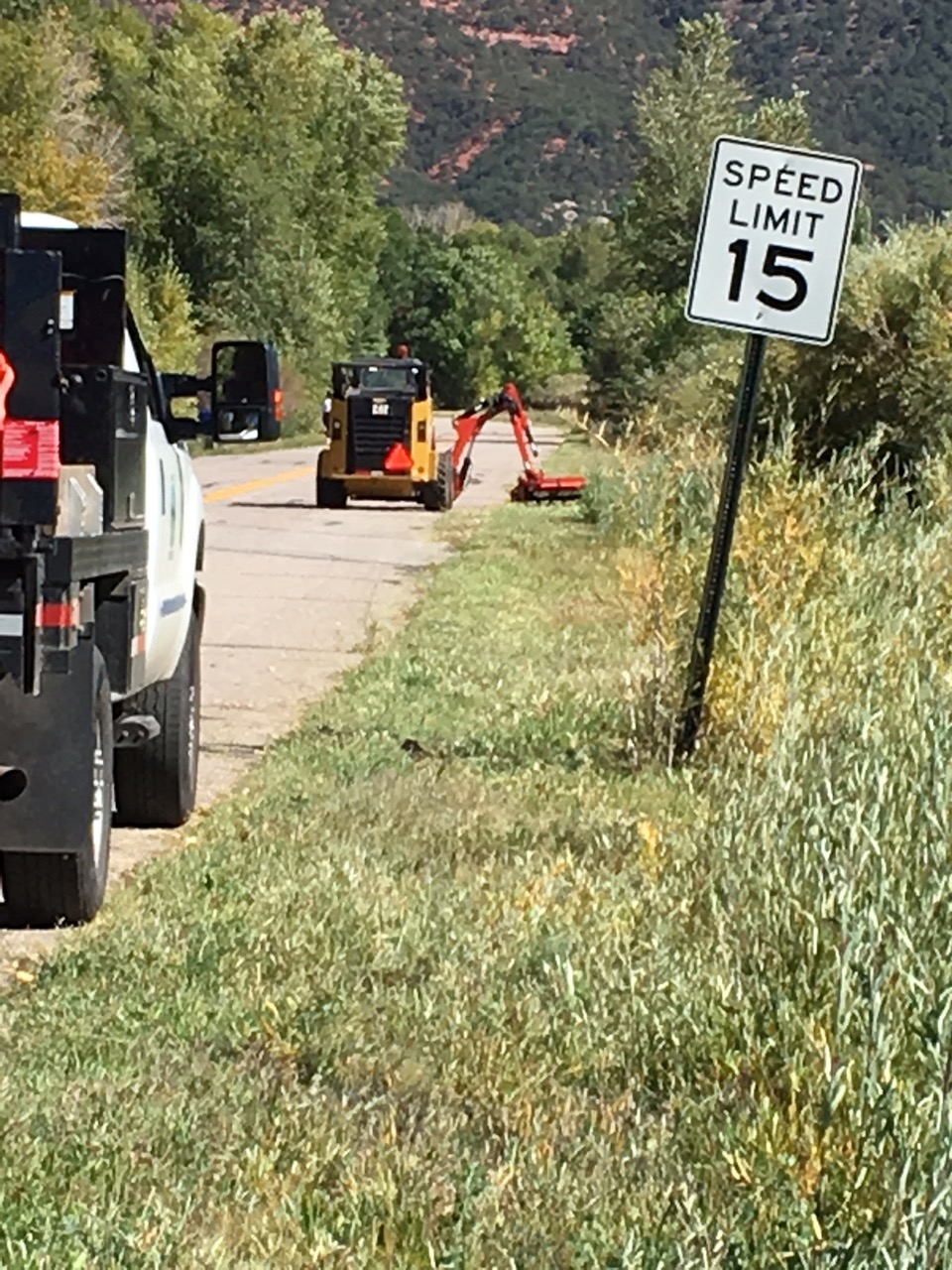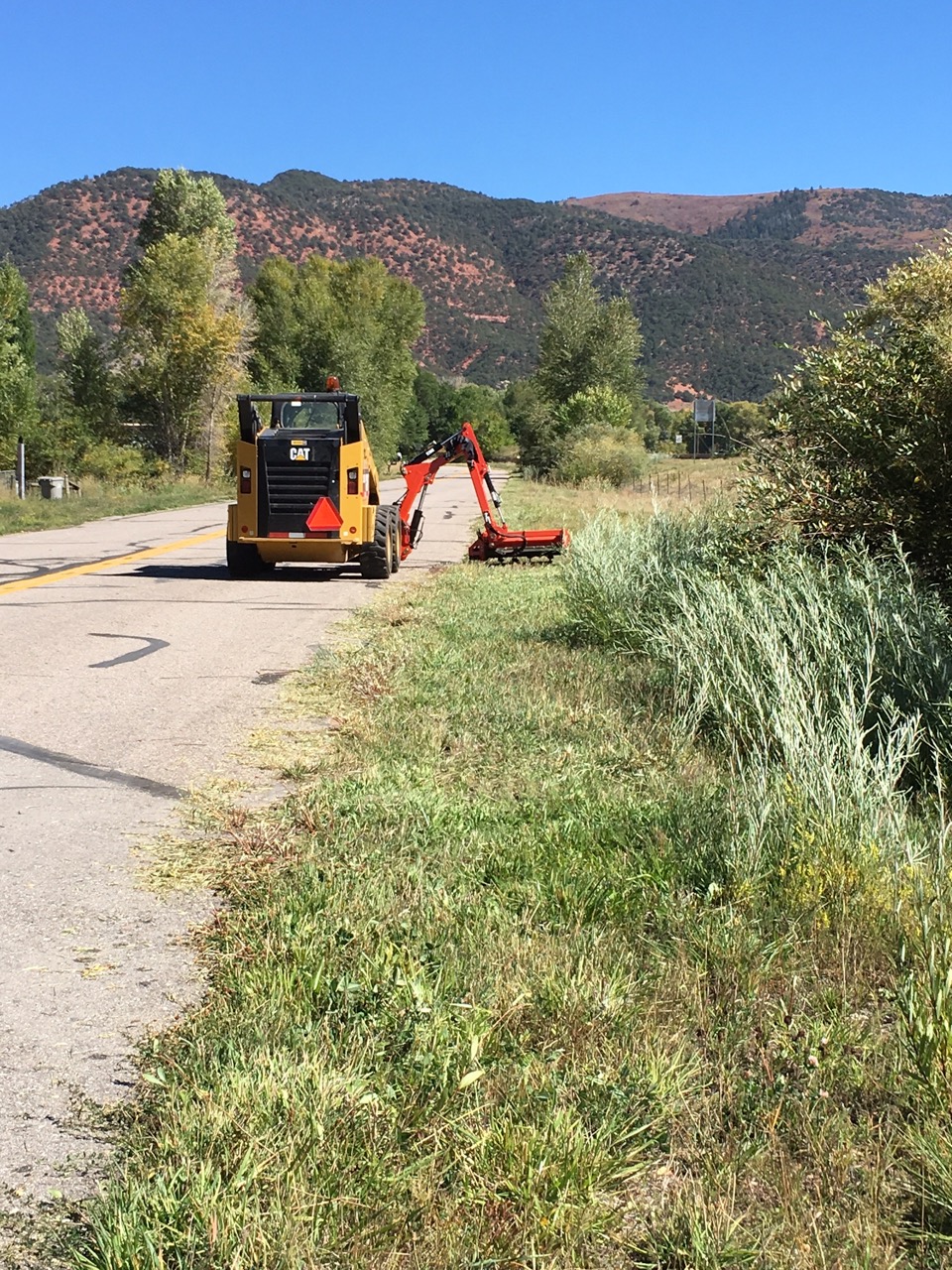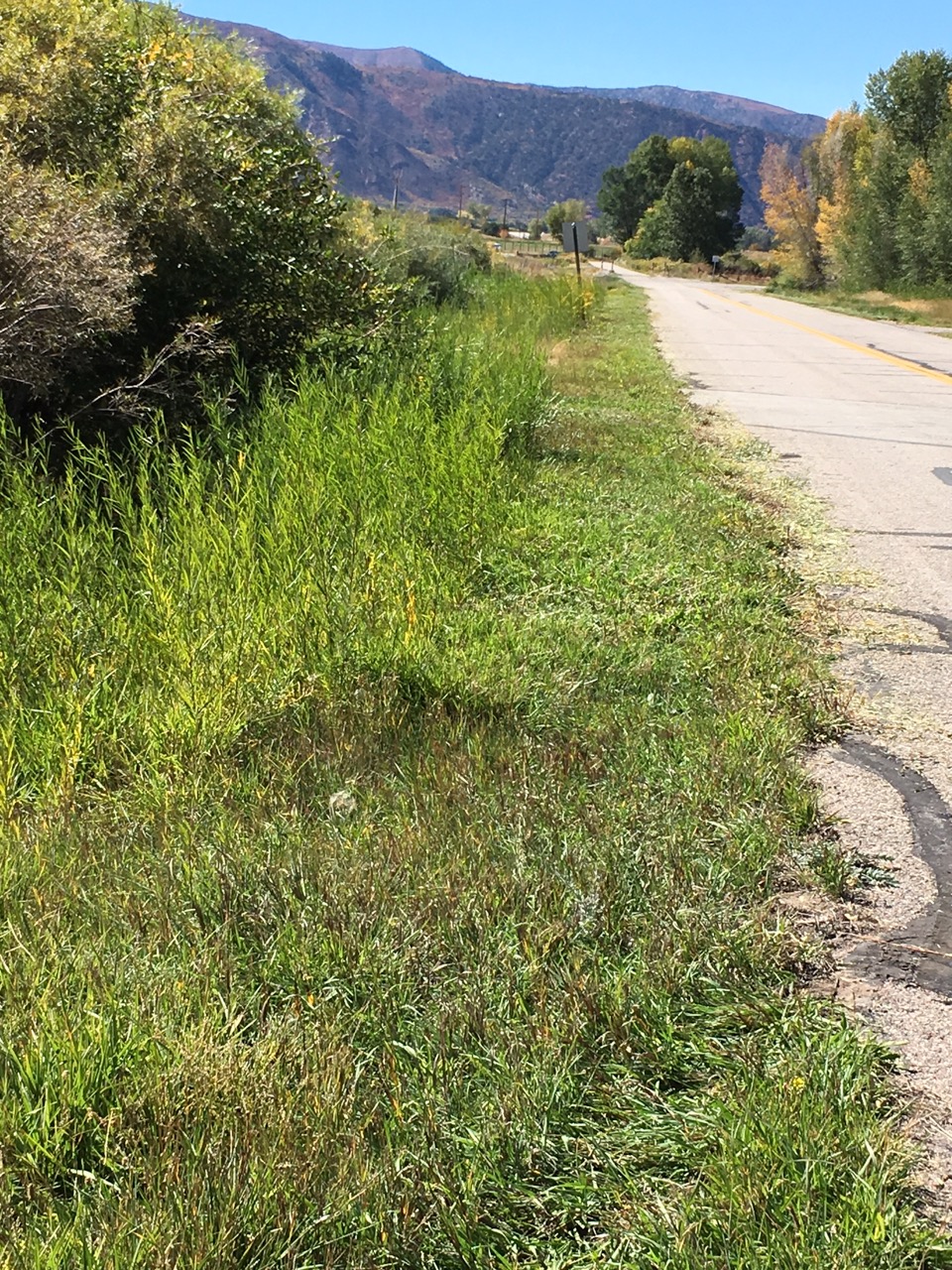 Wow, check out that difference!
We have also been getting some great social media shout-outs:

For those of you unfamiliar with these great attachments, we recently shot and produced a commercial for Eterra's Raptor Boom Mower and Eterra's Scorpion to "show" rather than "tell." Be sure to check it out:
Both attachments are ideal for jobs such as roadside brush clearing, maintaining fence lines, clearing ditches, and clearing low-hanging branches. Both have received raving reviews after we sent demos to the military in Iraq and to the government in China for various roadside clearing jobs.
Why do you need one? Well, did you know that the Raptor Boom Mower is the world's first industrial grade boom arm mower system for skid steer professionals? The first model was released in 2003 and our most recent redesign was released in 2014. This system has an overall reach of ~10ft horizontal reach (varies depending on the machine).
Similarly, our Scorpion is the simplified version of our larger Raptor Boom Mower. This attachment can house the same mower options as the Raptor, but the key difference between the two models is the fact that this system is designed to be closer to the machine. The distribution of weight of the mounting arm onto two 1" thick steel plates allows the attachment to take more force.
Scorpion Boom Arm:
Flow requirement: a minimum of 16 GPM to a max of 25 GPM at 3500 PSI. 15 GPM - 25 GPM for sickle heads and 17 - 25 GPM for flail or rotary heads.
Cost includes:
Scorpion boom arm
A choice of mower or accessory options
Deluxe remote control system
Hoses & 1/2" Flat Faced Couplers
All electrical wiring to power the receiver: either generic, 8 pin, 14 pin or 7 pin compatible.
Float control for the boom arm and mower rotation (automatic mower ground contour).
Raptor Boom Arm:
Flow requirement: a minimum of 15 GPM to a max of 25 GPM for sickle heads and 17 GPM - 25 GPM for flail or rotary heads. No high flow version available (we suggest metering your flow and setting the machine to run up to the required flow so it is possible to run the skid steer at a lower throttle while still maintaining mowing ability).
Cost includes:
Raptor boom arm
A choice of mower or accessory options
Boom arm and all controls
Hoses and couplers to suite your machine
High-Tech Wireless Controller
Wireless Controller Mount for your stick
Built in linear actuator to control swing, breakaway and park.
Optional mowers may be ordered (36" Sidewinder Flail Mower, 5-foot sickle head, 7-foot sickle head, 9-foot sickle head, 48" Cyclone Rotary Mower or even a String Trimmer).